Parkists in Residence Adapt to Social Distancing
When ACT and the Parks Department launched the inaugural Parkist in Residence program this spring with artists Matthew Garza and k. funmilayo aileru, neither artists nor administrators knew how asking artists to inhabit and steward historic properties with their families during the COVID-19 outbreak would necessitate changing our many priorities and practices.
Garza lives in the historic Esek Hopkins House at Admiral Street Park with his partner Anthony AM Andrade (also an ACT artist in residence through our Creative Community Health Worker initiative) and their Godson and collaborator, Trent Lee. They have shifted from an ambitious plan to offer on-site programming, including a suite of house gallery openings, performances, and celebratory convenings, to a series of daily digital engagements and art offerings, including 10am yoga by donation which is supporting a fund for folks in need (see social media below for more info.)
Garza and his collaborators are also working with the Parks Department to develop a new vision for the site's landscape: "Our ideal garden vision includes several key landscaping elements. These include the construction of raised beds for plants intended for ingestion, planning a perennial floral border for the home itself and incorporating educational BIPoC-centered garden plots as living, interactive, and de-colonized ethno-botanical mini-museums. Looking beyond the pandemic at ways to invite and incorporate the community into this historic park space, we have also included an outdoor performance space/stage area in our ideal design."

aileru, Parkist in Wanskuck Park, is also collaborating with AM. Both artists were curious about how they might connect to and find other people of color in media arts, and specifically time-based media, who aren't directly linked to colleges and universities. aielru says he and ze "know that BIPoC are making time-based media and recognize that they may not resonate with the language we are using regarding media arts. How do we all connect without relying on institutions? Maybe if we build it they will come and we will know who they are." Open Screen will be a platform that isn't hosted or mediated by an institution, a pathway that might create other routes for opportunity.
The Open Screen program concept not only came out of that desire for connection, but also curiosity about the work people are making around racial justice and shared interest in cooperative economics. AM and aileru imagine it as a matinee of time-based media elevating the experience and craft of Queer and Trans BIPoC (Black, Indigenous, People of Color). As ze puts it, "the intention of Open Screen is to offer a space for local QT BIPoC to connect, share, and commune." aileru adds that ze thinks of Open Screen as, "a means of sharing oral histories of Black and Indigenous People of Color using new technologies."
aileru is also using zir residency time and space to develop "blackearth," an innovative new project to be launched in the coming years:  "blackearth is an inter-generational, community-owned lab for digital media and fabrication on the South Side of Providence, Rhode Island. We envision a thriving creative economy on the South Side  sustained by its community members through access to media and technology. Informed by our vision, our mission is to facilitate inter-generational education and creative workforce training. Our intention is to develop education and programming that elevates and centers cultural art and craft that reflects the communities of the South Side of Providence."
The first Open Screen is tentatively scheduled to coincide with the summer solstice on Saturday, June 20th at 6:00pm EST. See here for the call for entry.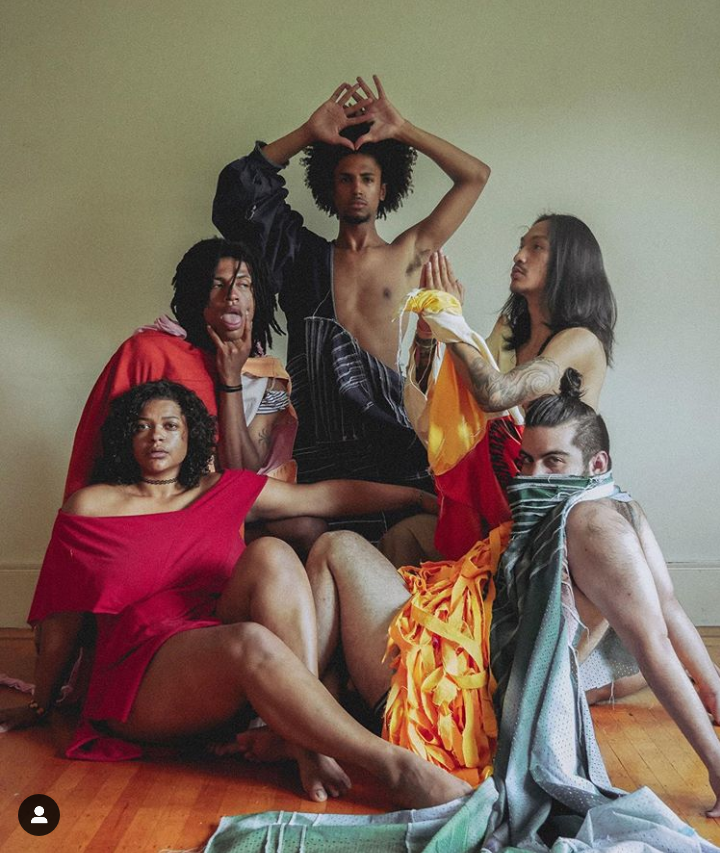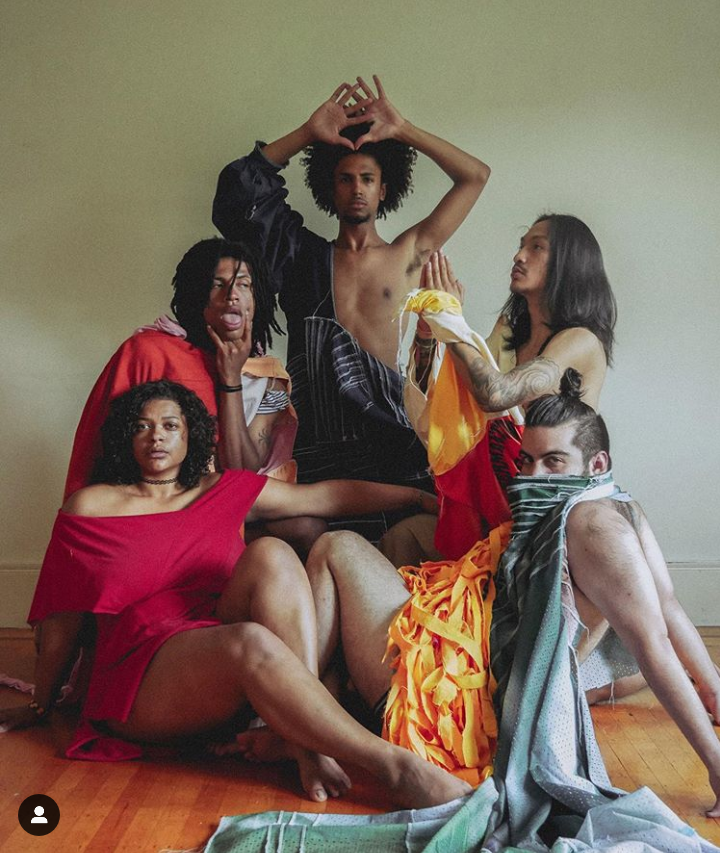 Glitter Goddess Collective YouTube Channel
Glitter Goddess Collective Facebook Page
Glitter Goddess Collective on Instagram
Glitter Goddess Collective Website
#TheGlitterGoddessCollective
#HausofGlitterDanceCompany
---