Art Connection-RI Pocket Gallery
The City of Providence and Mayor Jorge O. Elorza have partnered with Art Connection-RI in Rhode Island (AC-RI) to curate work for the walls of the administrative office "pocket gallery." Located outside of Mayor Elorza's office. This gallery will rotate semi-regularly with new work by Rhode Island artists.
Part of AC-RI's mission is to connect artists and donors to community service organizations and other sites where the public may not have access to art. The organization places original artworks in unexpected public places to enrich the lives of non-profit and municipal staffs as well as the diverse publics that they serve. The works for the Mayor's Pocket Gallery were chosen by members of the Mayor's staff and the ACT team to create a sense of brightness and light.
For more info on AC-RI, check out the organization's website.
---
now on view beginning March 19, 2020: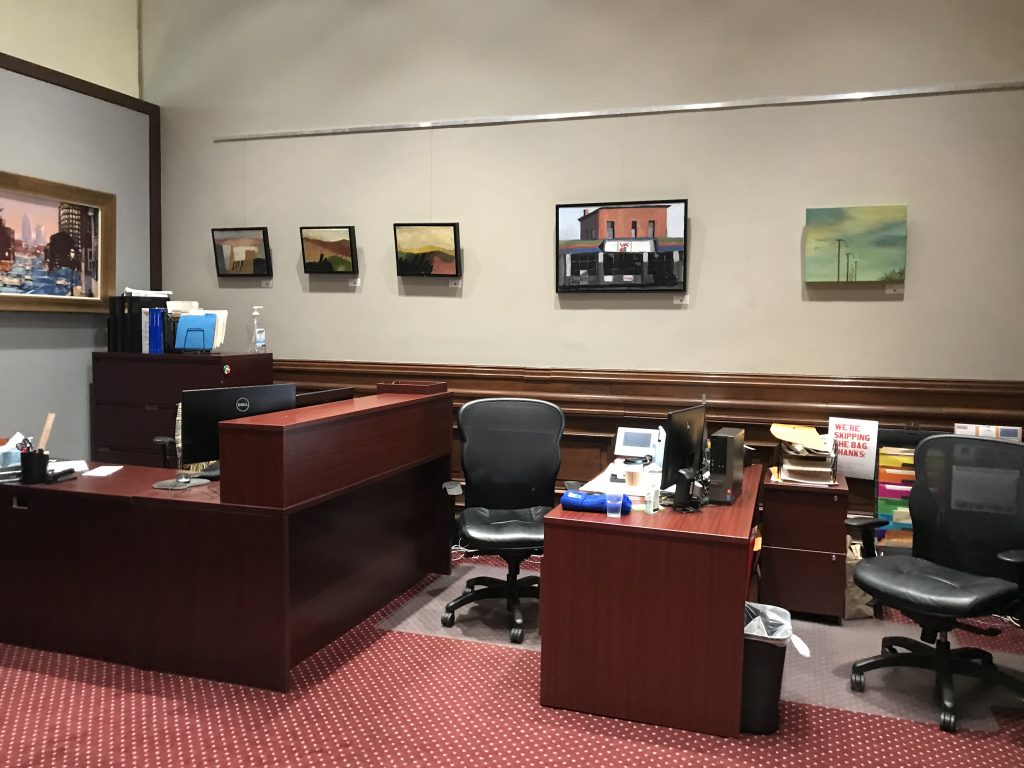 Left to Right: work by Roberta Richman, Marguerite Ofria Pile, and Meredith Thayer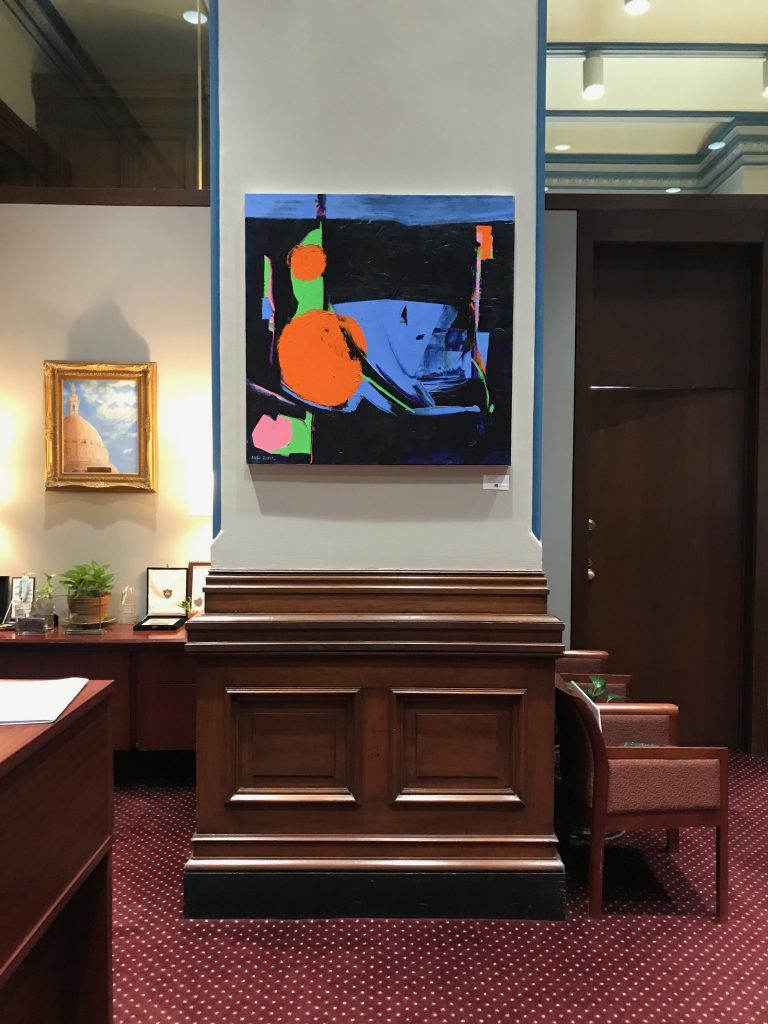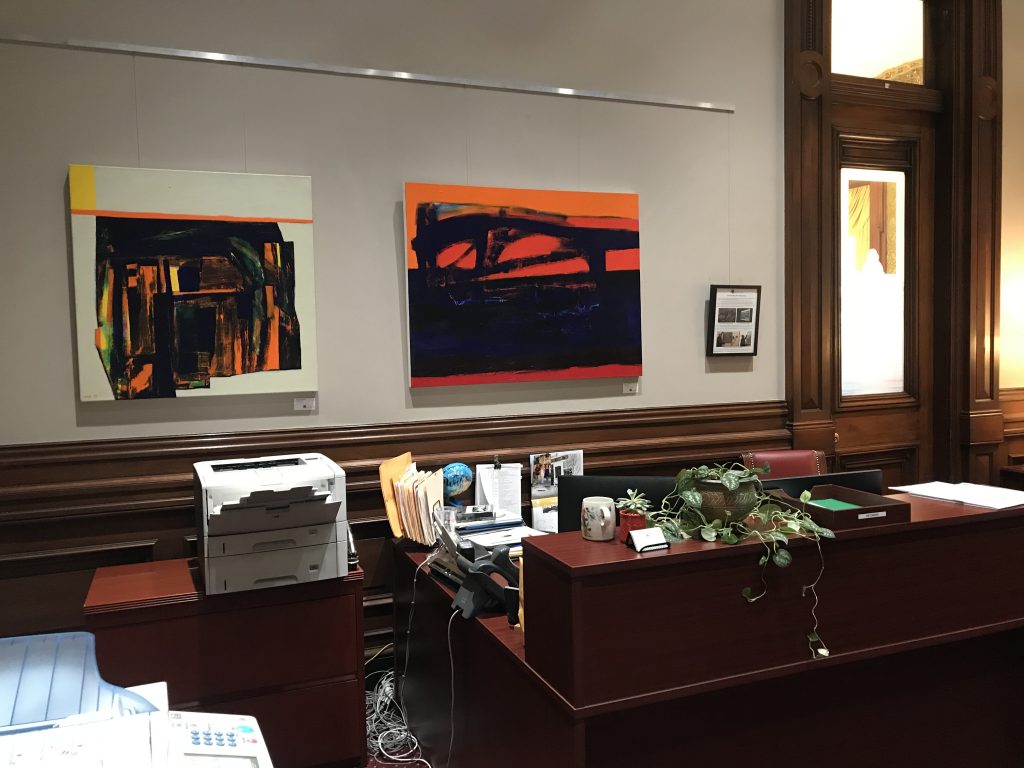 Work by Norman Peterson