Finalists for the Ground Mural at Bailey/Baxter Green School Yard
The City of Providence Department of Art, Culture + Tourism (ACT), Providence Parks, Providence Healthy Communities Office, Robert L. Bailey, IV Elementary School, and the Providence Art in City Life Commission recently invited muralists to design and install an original ground mural to connect the school with a newly developed Baxter Park. Click here  to read the original call to art.
An Art Selection Panel has invited three Finalists to develop a site-specific Concept Design for the project. Each finalist will be paid a $500 proposal fee to develop and present a rendering, a written project description, a description of materials and fabrication techniques, expectations regarding site preparation and infrastructure needs, a detailed budget and timeline, and a detailed installation plan that includes collaboration with the school community.
The awarded artist will be engaged this summer and will collaboratively install the mural in early September alongside Bailey students, staff, and neighbors.
Congratulations to our finalists, Fu'una, Tamara Diaz, Michael Macaulay!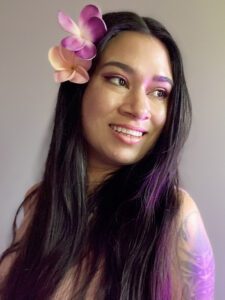 FU'UNA
Fu'una is a muralist whose pop-realism style draws upon Fauvism, street art, and tattoo culture. Humans and animals are her primary subjects, with botanicals and natural elements often appearing. Her artwork is most easily recognized for its sensitivity and expert use of color. She has won an award for her portrait work, an award for her mural work, and three awards for her community contributions. She has produced public art in five states and has collaborated with schools, businesses, and individuals in developing designs. Her training includes courses at Academy of Art College, Cornish College of the Arts, Rhode Island College, and Rhode Island School of Design. She's taken figure drawing lessons from the age of 16 and has a well-rounded studio background in painting, color theory, and anatomical drawing.
website: atelier-fuuna.com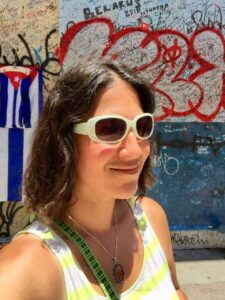 TAMARA DIAZ
Tamara Diaz is a visual artist and social worker whose art has been described as fantastical and metaphoric. While it certainly is colorful, Tamara's Tropi-Pop style also demonstrates a strong emotional content. The images tell the viewer a story through symbols in a narrative form. The original feeling of the piece may have been pain but the emotional process is transformed through the colors and lines, often leaving the viewer with a happy or curious feeling. Tamara's portfolios start in 1998 and range from colored pencil works, watercolors, paint on canvas paper, drawings, photography, marker series and mixed media projects. As a social worker and personally, Tamara uses art for self expression and healing.  Themes commonly seen in her work are love, community and painful life experiences or moments. Tamara loves to travel and has spent time doing volunteer work in the Dominican Republic and Cuba and has also worked on several murals, in the Dominican Republic and Providence, RI. Tamara is inspired by travel, love, art/culture, music, helping others, everyday life, community work with children and families and her Cuban roots.
website: www.TamaraDiazArt.com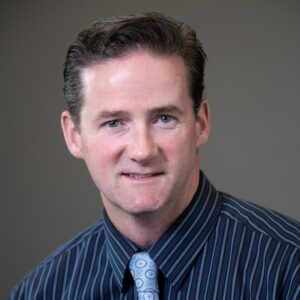 MICHAEL MACAULAY
Michael Macaulay is a renowned street artist, muralist, painter, and graphic designer who craves creating artwork that stimulates and engages the viewer. Michael's creative vision is on full display when he creates his larger-than-life, dynamic 3D street paintings. Always striving to improve, Michael continuously develops his skills by challenging himself artistically. He welcomes the opportunity that each project presents to get creative and explore his talents while capturing the viewers' imagination. Michael excels at creating custom paintings, drawings, murals, logos, and promotional designs. He has created his art on wood, sleds, walls and even sidewalks! Michael is a world-known 3D street painter who has been commissioned for projects large and small all over the United States and in the Caribbean, creating work for special public & private events, product launches, festivals, and fundraisers. His client list ranges from corporate to small business to individual; including the likes of the New England Patriots, Dallas Cowboys, Minnesota Vikings, Colorado Rockies, Philadelphia Phillies, ESPN, Dow AgroSciences, College Football National Championship games, Super Bowl XLVIII, KitKat, nVidia, Hillary Clinton (US State Department), and others. Michael's biggest supporters are his loving wife and two sons. He is blessed to have their support!
website: www.MichaelMacaulay.com