Celebrate Broad St/Celebra La Broad
City of Providence Mayor Jorge O. Elorza, the Departments of Art, Culture + Tourism and Planning + Development, in partnership with the Providence Warwick Convention & Visitors Bureau, Rhode Island Latino Arts, Quisqueya In Action, City Walk, and other community stakeholders are pleased to launch a new pilot cultural tourism initiative along Broad Street. The partners will adopt collaborative marketing strategies, shared messaging, and cross-promote a summer calendar of arts and cultural events to encourage visitors from the local community and beyond to Celebrate Broad Street this summer.
"Many locals know Broad Street is a destination for food, entertainment and nightlife, and public art murals," said Mayor Elorza. "There's so much going on every day and our new Celebrate Broad Street initiative highlights one event each month as a way to encourage visitors to experience Broad Street's art, culture, and heritage in new ways this summer."
---
"In the 1950s, Josefina Rosario and her husband, Tony, arrived in Providence from the Dominican Republic looking for a new home. Here they settled into what was at the time home to Rhode Island's Irish and Jewish communities. They opened what later became the first Latino business, a bodega they called "Fefa's Market" on the corner of Broad and Baker Streets," said Marta Martinez, Director of Rhode Island Latino Arts. "Today, Broad Street is the city's Latino Cultural Corridor where you can find Latin American restaurants, bakeries, bodegas and Chimi Trucks galore!"
"Experiential travel is a big trend in our industry.  Visitors want to really explore a city and see more of its people and culture," said Martha Sheridan, president and CEO of the Providence Warwick Convention & Visitors Bureau.  "We work very closely with Providence's Department of Art, Culture and Tourism to identify unique projects like Celebrate Broad Street that tell the story of an exciting neighborhood and of the city's vibrant Latino culture. "
Providence's Broad Street is notable for its global character, especially its distinctive concentration of international markets, world foods (restaurants, food trucks,and bodegas), and festivals.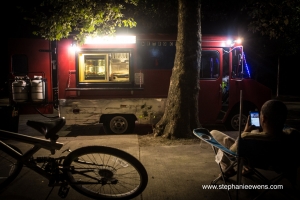 ---
To experience Broad is really to visit a couple of different street-scapes along a single roadway. A vibrant commercial corridor, "La Broa(d)," boasts an active street life and sidewalks, filled with entertainment, food, social life, colorful murals, and small businesses operated by local, mostly Latino and Asian entrepreneurs.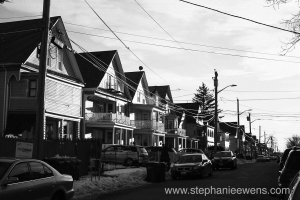 ---
sampler of 2017 Celebrate Broad Street Events
---
Fifth Annual Providence Earth Day Spring Cleaning
April 22, 2017, 9:00AM – NOON
1070 Broad Street
Annual clean-up and tree planting event led by Quisqueya In Action
Jane's Walk | Providence's Latino Cultural Corridor: La Broa' | Broad Street
May 7, 2017, NOON
1242 Broad Street
Bring your appetite and be ready to enjoy music, dance and enjoy a day that will open your eyes to a place which Latinos refer to as La Broa'. Led by Marta V. Martinez & Marilyn Cepeda. Performance by HUDO.
Community Teach-back and Reception for the 2017 Sr. Ann Keefe Award for Creativity and Social Justice
Friday, June 1, 5:00PM – 7:30PM
CityArts, 891 Broad Street
Young artists, ages 8-14, teach adults what they're learning at CityArts. This special event also will celebrate the life and work of Sr. Ann Keefe, founder of CityArts. An exhibition will showcase art work of more than 100 youth from classes in zines, murals, clay, comics and social justice, drumming, animation, and arts for girl empowerment. DONATIONS ACCEPTED
Shakespeare en El Verano | "Romeo y Julieta" Directed by Tyler Dobrowsky
Sunday, July 23 7:00PM
Southlight Pavilion, Southside Cultural Center, 393 Broad Street
Free, outdoor public performances of bilingual English-Spanish adaptation of Romeo & Juliet. AC+T is sponsoring this creative collaboration between Trinity Rep, Rhode Island Latino Arts, The Steel Yard, and neighborhood residents with funds from the National Endowment for the Arts.
Dominican Festival & Parade of RI
Sunday, August 13, 2017, 10:00AM – NOON (Parade), NOON – 7:30PM (Festival)
Parade starts at the corner of Thurbers & Broad Street,
Dominican Festival in Roger Williams Park, Temple of Music
Coordinated by Quisqueya en Acción
---
The summer 2017 Celebrate Broad Street is a pilot program. The goal is to incorporate cultural tourism with the Celebrate Providence series.
Additional Broad Street calendar listings, including arts and cultural venues located on Broad, can be found on www.artsnowri.com.