Creative Providence 2021: A Cultural Plan For The Creative Sector
Summary
Public Events
Artist Facilitators
Sector Alchemists
Online Survey
---
Summary
The City of Providence Department of Art, Culture + Tourism (ACT) is facilitating the  planning process for Creative Providence 2021: A Cultural Plan for the Creative Sector.
The City's first Cultural Plan was published in 2009 after an 18-month long community planning process which brought together arts and culture nonprofits, individual artists, arts educators, producers, and investors to create a sector wide agreed upon vision, goals, and strategies. Since then Creative Providence has served as a dynamic blueprint for strengthening the creative sector and as a community-wide guide to public policy, public initiatives and private investments in the arts. Now at the ten year mark, ACT and creative partners are reassessing our sector's goals and strategies with plans to release the second Cultural Plan in summer 2020.
In 2019 the National Endowment for the Arts awarded $40,000 to ACT to steward the Creative Providence planning process. Planning activities will include public meetings, creative studios, in-person interviews and surveys to explore the current strengths and weaknesses of the capital city's creative community.
---

Public Events
The Department of Art, Culture + Tourism is thrilled to be working with a team of three Artist-Facilitators and five Sector Alchemists as lead partners in co-design and facilitation. We welcome Providence community members, artists, and creative workers to participate in the following series of events (dates and registration links will be provided as they are organized):
Cultural Planning Launch Party
Over 70 Providence residents, artists, and culture bearers joined us on Zoom and Facebook Live for our launch party on August 24, 2020.
Planning Studios: September-November 2020
CLICK HERE TO REGISTER.

Art in Public Places:  9/15/2020, 3-5pm
The Department of Art, Culture + Tourism came together for a conversation about cultural participation and finding ways to enhance opportunities for every resident to have arts experiences in their neighborhoods.
ACT Art in Public Places Slideshow
ACT Art in Public Places Briefing Paper (Coming Soon)
Creative Economic Development: 10/13/2020, 2-4pm
Join The Steel Yard for a conversation that looks at creatives through the lens of employers and jobs in the for-profit and nonprofit creative industries.
Art and Well-being:  10/14/2020, 1-3pm 
Join Rhode Island Black Storytellers for a conversation inspired by the work of Providence artists already working at the intersection of arts, health, and climate justice.
Public Awareness, Tourism and Advocacy: 10/19/2020,  2-4pm
Join the Providence Cultural Equity Initiative for a conversation about Providence's cultural tourism development, promotion of the creative sector and advocacy.  
The Creative Workforce: 10/20/2020, 1-3pm
Join AS220 for a conversation about artist development and supporting individual artists to live, work, and thrive in Providence.
The Future of Arts Teaching and Learning: 10/27/2020, 5-7pm

Join the Providence Youth Arts Collaborative for a conversation about lifelong learning in the arts, including opportunities for K-12 in- school and out-of-school learning as well as programs for adults and elders.
Resilient Nonprofits: TBD, November 2020  
Join Grantmakers Council of Rhode Island for a deep dive on our creative nonprofits and their resiliency.
---
Host a Focus Group!
We invite you to host a socially distant or virtual get together with your family, friends, artistic collaborators, and organizations to think about arts, culture and creativity in Providence.
When you are finished, tell us about your conversation using this simple google form.
This link will be open through November 1, 2020.
---
Artist Facilitators
The Artist-Facilitation team will co-design and facilitate three virtual gatherings at milestone moments of the planning process including the launch (summer 2020), draft release (fall 2020), and a release party (winter 2021). In addition, the Facilitation Team will support with design and facilitation for six virtual planning studios (summer 2020) and serve as ambassadors of the cultural planning process.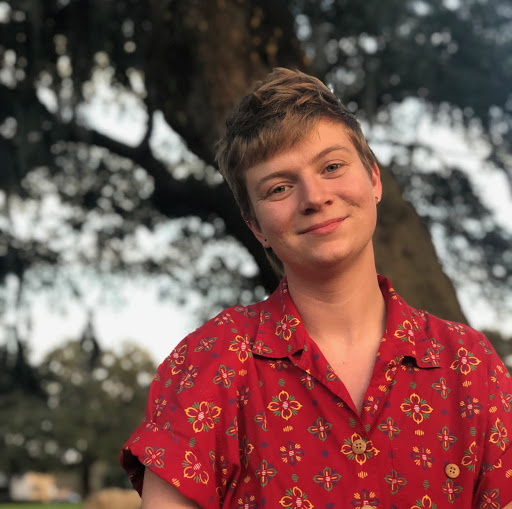 MJ Robinson [they/them] is an author-illustrator, educator, and community organizer for prison abolition, LGBTQ rights, and racial justice. MJ works at the RISD Museum and supports community gardens in Providence parks. They hold a certificate in Children's Book Illustration from RISD and a BA in Studio Art and Creative Writing from Oberlin College.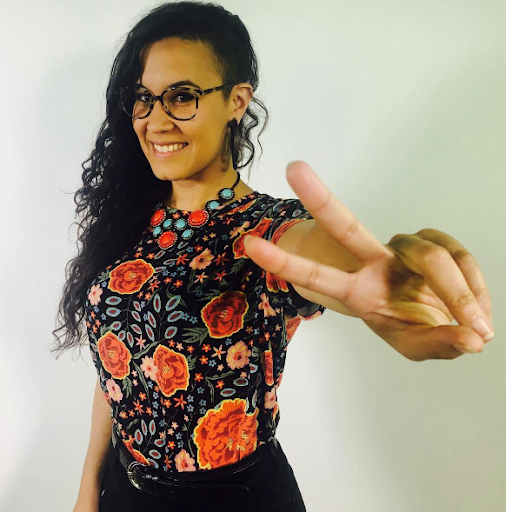 Shey 'Rí Acu' Rivera Ríos [they/them] is an interdisciplinary artist, cultural strategist, and arts administrator with 10 years of experience in the nonprofit arts sector. Rivera was born and raised in Puerto Rico, and Providence, RI has been their home for the past 10 years. Key artistic projects include the LUNA LOBA performance series and the FANTASY ISLAND transmedia project. Rivera is former Artistic/Co-Director of AS220, a renowned arts organization and creative incubator in Providence, RI, and successor to AS220 founder Umberto Crenca. After 8 years at AS220, Rivera took on the role of Director of Inclusive Regional Development at MIT CoLab, in the Dept of Urban Studies and Planning of MIT, where they co-designed and implemented workshops on collective leadership and community innovation in Colombia. Today, Rivera is an independent artist and consultant specializing in arts management and community organizing at the intersection of culture and planning. Rivera is on the Board of Directors of the Alliance of Artist Communities, and serves on the Advisory Committee for the Puerto Rican Institute for Arts and Advocacy in Rhode Island.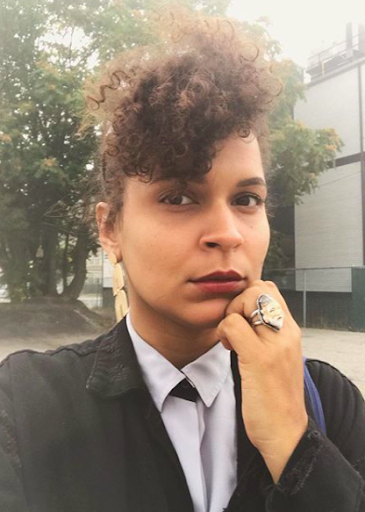 Tracy Jonsson [she/her] is a multimedia artist and historian living in Providence RI. She plays music as the composer, performer, and singer in the one-woman loop-pedal act Drone Dolores, and lumps her making, jewelry design, photography, digital art, staging, and interior environmental design work under the umbrella Tracy Jonsson Designs. Tracy likes to muse and critically evaluate the minutia within life, and has a particular passion for visual and experiential art, equity thinking, urban design, architectural history, and innovating the public realm.
---
Sector Alchemists
The following organizations and collaboratives have been selected to be "Sector Alchemists" because of their capacities to create magic across the creative sector.  Each will take the lead at facilitating a planning studio in addition to serving as a Creative Providence ambassador.
City of Providence Department of Art, Culture + Tourism, lead facilitator, Dr. Micah Salkind, Special Projects Manager
Studio: Art in Public Spaces
Dr. Micah Salkind is the Special Projects Manager for The City of Providence Department of Art, Culture + Tourism and Adjunct Assistant Professor of Humanities in the Department of American Studies at Brown University. He manages large grants and strategic artist initiatives for the City, collaborating with the Creative Capital's largest non-profit cultural institutions as well as its emerging artists, designers, and creative entrepreneurs. He also serves on the boards of the Providence Public Library and Community MusicWorks and is an ongoing collaborator with dancers and scholars in Chicago's Honey Pot Performance collective and Matthew Cumbie Projects' "Growing Our Own Gardens" initiative. A DJ, sound designer, and curator, Salkind is the author of Do You Remember House? Chicago's Queer of Color Undergrounds (Oxford University Press). http://micahsalkind.com
The Steel Yard – lead facilitator, Howie Sneider, Executive Director
Studio: Creative Economic Development
Providence Youth Arts Collaborative (PYAC), Lead Facilitator Denise Mathews-Reidpath,  Co-Executive Director at RIOT Studio: The Future of Arts Teaching and Learning
Denise Mathews-Reidpath (she/her) is one of the Co-Executive Directors at RIOT RI (fka Girls Rock! RI). She was born and raised in Sinaloa, Mexico and has called Rhode Island home for over 15 years. She is rooted in the Providence community which drives her work. With a background in bilingual education, advocacy, and community outreach, her focus is on positive youth development and educational justice aligned with arts accessibility. As a musician and writer herself, she believes in music creation and expression as a tool for social change. Denise is also a community yoga instructor who has volunteered to facilitate yoga and body image workshops through the lens of intersectionality, and trauma-informed practices. She is currently a student at Providence College SCE focusing on Intercultural Communication, Sociology and Gender as well as working towards becoming a certified Secondary Education educator and when she is not studying, working, rocking out or finding new hiking trails nearby, she's enjoying quality time at home with her partner and her cat at home.
AS220 – lead facilitator, Anjel Newmann, Director of Programs
Studio: The Creative Workforce
Providence Cultural Equity Initiative (PCEI), lead facilitator, Ray Watson, Executive Director
Studio: Public Awareness, Tourism and Advocacy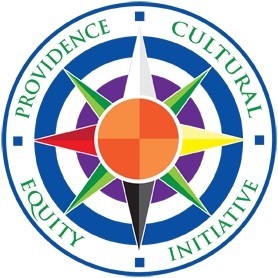 The Providence Cultural Equity Initiative (PCEI) is a nonprofit that promotes, cultivates and advocates for the Cultural Sector and Economy of Rhode Island.The Mission of PCEI is "to steward and ambassador Rhode Island's Cultural Sector & Economy".The Vision of PCEI is "to transform Rhode Island into New England's premier cultural hub". PCEI defines cultural equity as ensuring that the diverse expressions of cultural communities and cultural practitioners are protected, promoted and supported in a fair and equitable manner. PCEI's philosophy is that each of us is "Walking in Two Worlds"; balancing the spaces we commune in with the norms and values of our own personal cultural narratives and experiences.  Seeking to effectively navigate this space serves as the foundation and motivation for PCEI's work. PCEI supports and values uncompromising commitment to cultural authenticity, equity and sustainability by promoting and presenting products, services and engagement opportunities with Rhode Island's Cultural Sector and Economy. Accordingly, PCEI's Value Proposition is that we are "Changing how the story of Rhode Island Is told and sold.
Rhode Island Black Storytellers, lead facilitator, Valerie Tutson, Executive Director
Studio: Art + Well-being
---
Creative Providence Online Survey
The Creative Providence Online Survey helped to shape the design of  community meetings and planning efforts that are beginning summer 2020.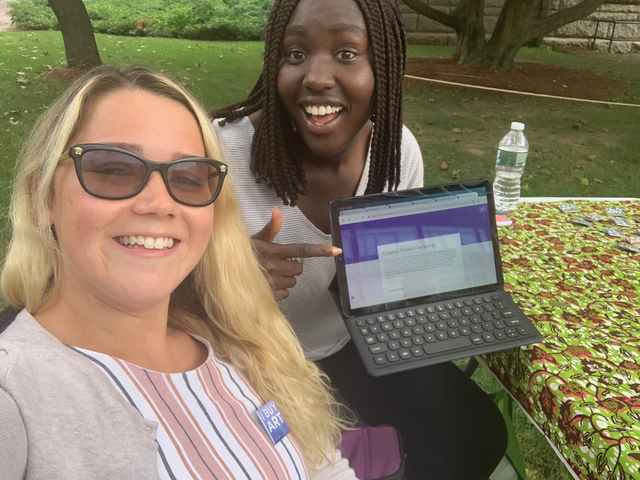 ACT staffers Alexis and Africia conducting intercept surveying at events in summer 2019.
---
Visit this page for updates on the Creative Providence Cultural Plan or follow us on social to learn more and find ways to get involved.
#PVDCreativeCapital
#ACTPVD
@ProvidenceACT
facebook.com/provact