Davey Lopes Mural Announcement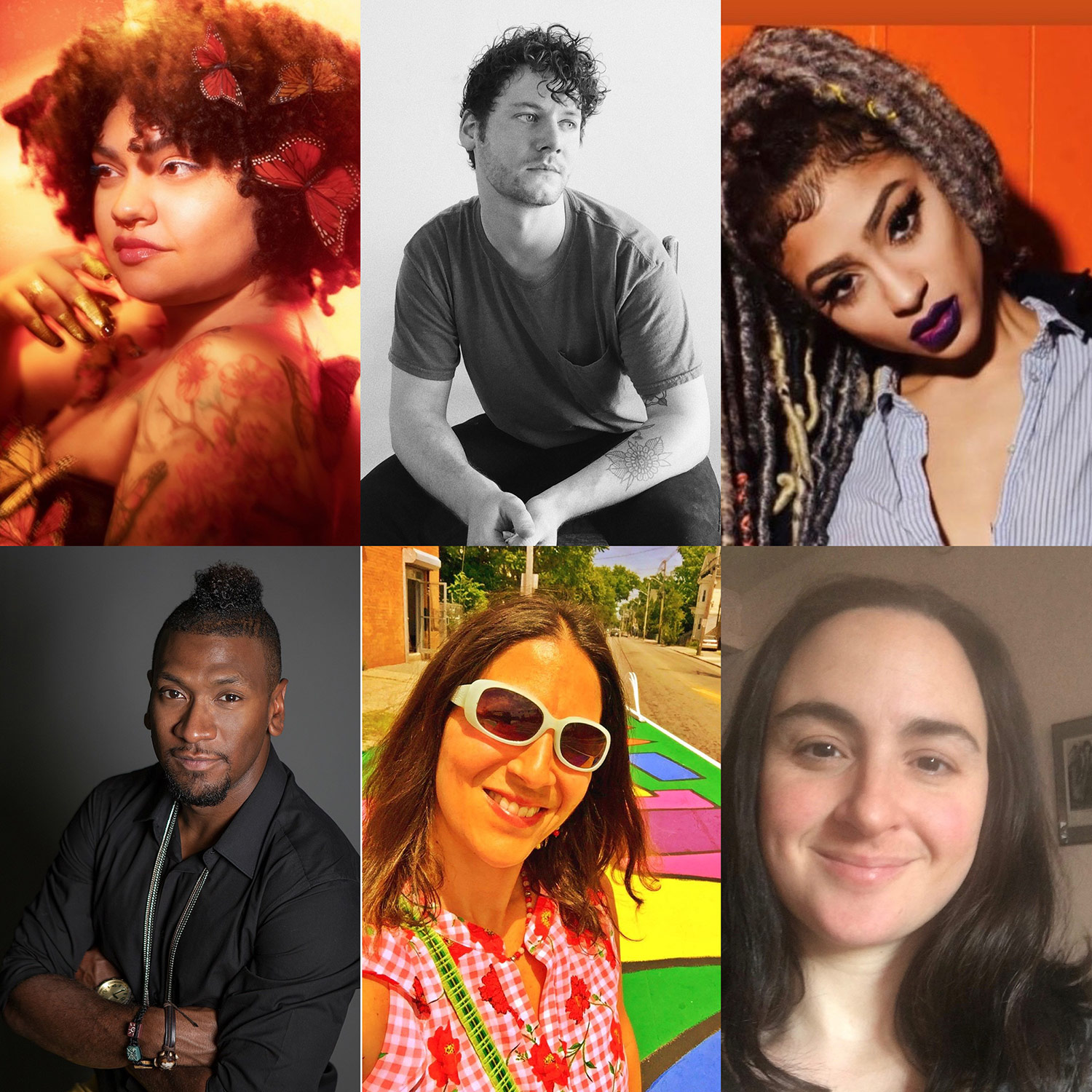 The City of Providence's Department of Art, Culture + Tourism (ACT), Department of Public Property, and Department of Recreation are pleased to announce six RI-based muralists who will design and execute a parachute cloth mural at Davey Lopes Recreation Center through a week-long workshop with guest artists, Amber Art & Design, of Philadelphia.
The awarded RI-based artists are Tamara Diaz, Michael Ezzell, Angela Gonzalez (AGONZA), Nora Rabbins, Joel Rosario Tapia (TAPIA) and Ysanel Torres (YSANEL).
The workshop is scheduled to commence beginning the week of April 18 with input and participation of Davey Lopes Rec Center youth, staff, and families. The mural ultimately aims to complement the use and enjoyment of the Rec Center's newly refurbished public pool.
Linda Fernandez & Keir Johnston, co-founders of Amber Art & Design, will lead the local artists through a workshop on how to create public art with parachute cloth. Amber Art & Design come with years of experience cultivating public spaces that advocate for equitable growth by facilitating dynamic interactions between artists, communities, institutions, and movements.
The local participating artists bring with them a wealth of personal and professional experience, as outlined below. To see the original call for art, click here.
Tamara Diaz is a visual artist and social worker who uses art and play therapy as tools for self-expression and healing. Her art and its Tropi-Pop style have been described as fantastical, metaphoric, and emotionally rich. In addition to running her own counseling practice in Providence, as well as traveling and volunteering in the Dominican Republic and Cuba, Tamara is the school social worker at Southside Elementary Charter School, where she often brings her students to Davey Lopes Rec at recess. Tamara grew up in Barcelona before moving back to the New Jersey / NYC area at age 10, where she was inspired by the NYC hip hop and graffiti artist scene to begin creating art and seeking out creative opportunities. After living in Philadelphia briefly, Tamara settled in Providence, where she is constantly seeking creative outlets and opportunities to express emotion in a healthy way through art.
Michael Ezzell is a painter and printmaker living and working in Providence. Originally from the Midwest, he received his Illustration degree from the Savannah College of Art & Design in Savannah, GA. Michael's work explores esoteric symbolism and mysticism, weaving characters and icons from mythology and folklore into new narratives and worlds. In recent years, his work scaled up when he began executing outdoor murals, allowing him to share his work with a broader audience. He has worked with businesses like The Avenue Concept, Blick Art Materials, and Frog & Toad, where he is currently employed. There, he works in the studio creating original designs for screen printed apparel and accessories, while also seasonally brightening up the store's window display with rotating murals.
Angela Gonzalez (AGONZA) is a Latina Activist Artist, social worker, and Providence native. She was in and out of the DCYF system as a child and spent eight of her teenage years living in the Dominican Republic. Since becoming a muralist, her work has been featured at shows in New York, Massachusetts, and Rhode Island, and she won two consecutive People's Choice Awards at the Salem Mural Slam in 2017 and 2018. In 2020, AGONZA centered herself in the BLM movement, creating focused public art which demonstrated her solidarity with communities facing police brutality. In addition to a recently awarded mural project at the Feinstein Senior Center in Providence, AGONZA completed two exterior wall murals at the Providence Housing Authority, Hartford Park campus. AGONZA spends her nights and weekends creating murals around the city to create conversation on topics of concern and utilizes her knowledge as a social worker and her personal life to connect with her community. AGONZA has served as a board member for the Avenue Concept since 2019.
Nora Rabbins is an artist with a background in furniture design who works with various materials, including steel and textiles. Originally from Baltimore County, Maryland, Nora came Rhode Island to study furniture design at RISD and never left Providence. She has spent many years teaching and still teaches welding at The Steel Yard. She currently helps run a small building of artist studios located in Pawtucket. Nora makes a range of sculptures, furniture, and other objects. She recently designed and painted new sails for an old windmill near Newport, Rhode Island, and made a three-dimensional white billboard in the Olneyville neighborhood of Providence. When not making things, Nora spends a lot of time in her garden and considers gardening to be one of the best art forms.
Joel Rosario Tapia, known as "TAPIA", "'Tureygua Taino Cay" and "Chief Tureygua," is an aboriginal urban artist and cultural practitioner of "Boricua" or what is referred to as Puerto Rican descent. Born in Providence and a US Army veteran serving two tours of combat in Iraq, he is the Superior Chief of the Cibuco-Bayamon Taino Tribe and an active voice and writer in Indigenous Rights and the Taino diaspora. He is influenced by both indigenous Taino culture and hip hop. In 2021, he was awarded the RISCA Folk Arts Fellowship. Today he can be found curating urban and indigenous BIPOC centered shows from Providence's private gallery studio "Da Art Dealers" and project managing and consulting for hire as Caona Contractors LLC. Joel is also the author of two books on his artistic body of works, "Ab-Origin" and "Kiss the Girls," and the coauthor of the 2021 "The Implications and Ramifications of the Artificial Black Identity: A legal Chronology of the Americas 1492 to 1968, Editions I and II." He is also a member of Providence's Racial and Environmental Justice Committee.
Ysanel Torres (YSANEL) is a young Afro-Carribbean artist from Providence who "learned to fly" through manipulating her materials. She grew up on the South Side of Providence alongside a large population of people from the Dominican Republic, where both of her parents were born and where most of her family calls home. YSANEL credits Providence's melting pot of diasporas with teaching her about arts and culture through both a personal and collaborative lens. YSANEL started out as a poet, but has become an interdisciplinary public artist, utilizing creative writing, sculpture, and theatre in her work. She performed as a background for Spike Lee's Netflix Film remake of "She's Gotta Have It," and is known for a series of portraits of inspirational women on outdoor utility boxes, a female empowerment project that was eventually featured in Providence Monthly's August 2019 issue titled The Faces of Street Art. Through her art and personal life, YSANEL has also developed a voice for justice, especially racial justice and anti-gun violence movements. YSANEL was also awarded a Public Art Fellowship by the City of Providence in Early 2017.