Elmwood Community Center Façade Art: Meet the Semi-Finalists
The City of Providence Department of Art, Culture + Tourism (ACT), Providence Art in City Life Commission, and the Department of Public Properties invited artists to design and install an original public artwork on the exterior façade of the newly renovated Elmwood Community Center. To read the original call for artists, click here.
Three Semi-Finalists have been invited to develop a site-specific Art Proposal for the project. The Art Selection Panel will then review, score, and recommend one Art Proposal and on Alternate Art Proposal to the Art in City Life Commission. Each Semi-Finalist will be paid a proposal fee to develop and present a rendering of the work, a written project description, a description of materials and fabrication techniques, expectations regarding site preparation and infrastructure needs, and a detailed budget and timeline.
Congratulations to our Semi-Finalists, AGONZA, Edwige Charlot, and Rene Gomez!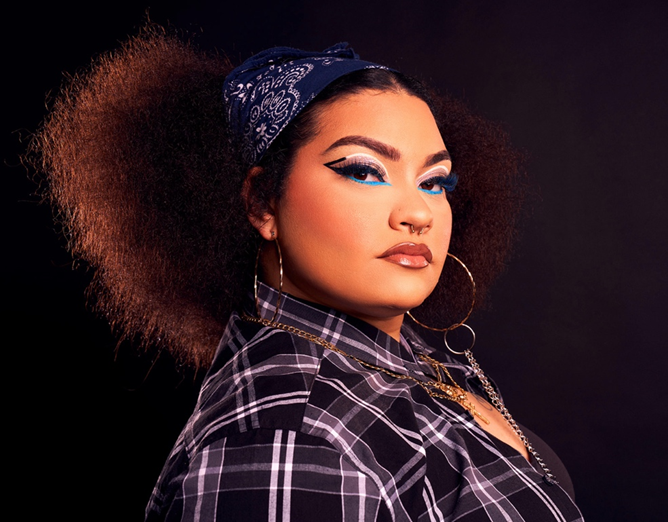 AGONZA is a Latina Artist born in Providence RI. Her biological mother was born in Puerto Rico and her father was born in the Dominican Republic. She spent her childhood in the Manton Heights Projects with her grandmother. From the ages of 9-17, her family kept her living in the Dominican Republic with family friends. AGONZA then return to the US and finished high school with all AP courses at Feinstein High. She then attended the University of Rhode Island and graduated in 2015 with a major in Fine Arts and a minor in theater design. In her early years of muralism, she juggled multiple jobs. Although maintained employment working in human resources from 2014 while still pursuing painting.  In 2020 AGONZA was Breaking News in Providence RI for the George Floyd and Brianna Taylor BLM protest. Where businesses began boarding up their storefronts due to riots. AGONZA was one of the first artists to paint on boarded-up windows to demonstrate her solidarity with the Nation for support of Police Brutality. She then made history in Providence RI by being the first to complete 2 exterior wall murals side by side in 2021 in Providence housing as a child who grew up in these projects.
She continues to use her knowledge of social work and her personal life to connect with her community. She shares all her artwork via social media Platforms mostly on INSTAGRAM, known as @AGONZAART.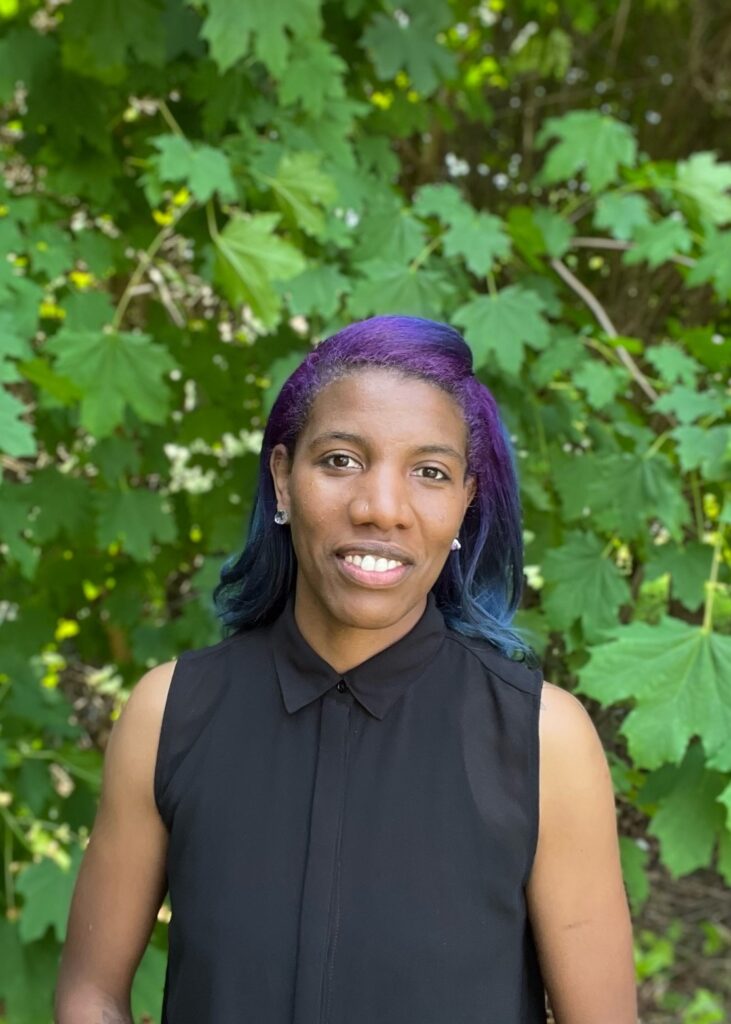 Edwige Charlot (they/them) is a French-born Haitian immigrant artist and designer. As a descendant of the homeisland of Ayiti, Charlot uses nature-based motifs to grapple with Caribbean and Creole identities and culture. In their artistic practice, Charlot borrows from installation, collage, and printmaking to create works from a lexical visual Creole language. Their trans-disciplinary approach blends and mixes mediums and techniques into a visual creole.
Charlot has been a presenter and panelist for the Americans for the Arts, Artist Communities Alliance Annual Conference, the College Art Association Annual Conference, Yale School of Art, Fordham University, World Council of Maine, and Bomb Diggity Arts.
Charlot's work has received support for their work from the Andy Warhol Foundation through the Interlace Grant Fund, the St. Botolph Club Foundation Emerging Artist Award, the Maine Arts Commission, and the Parent Residency Fellowship from the Sustainable Arts Foundation. They earned their BFA in Printmaking from the Maine College of Art. Charlot's work has been exhibited in New England, New Jersey, New York, and Oregon, among others. They have been an artist in residence at BOOM Concepts in Pittsburgh, PA (2022), Queer.Archive.Work in Providence, RI (2021), Tides Institute & Museum of Art in Eastport, ME (2013), the Quimby Colony (2011) and the Maine College of Art in Portland, ME (2012), and the Vermont Studio Center in Johnson, VT (2012). Recently, Charlot has been an exhibiting artist in the New England Triennial 2022 at the Fruitlands Museum in Harvard, MA, and co-led the Pleasant Street Park mural in Portland, ME. They currently reside in Providence, RI, with their child and partner.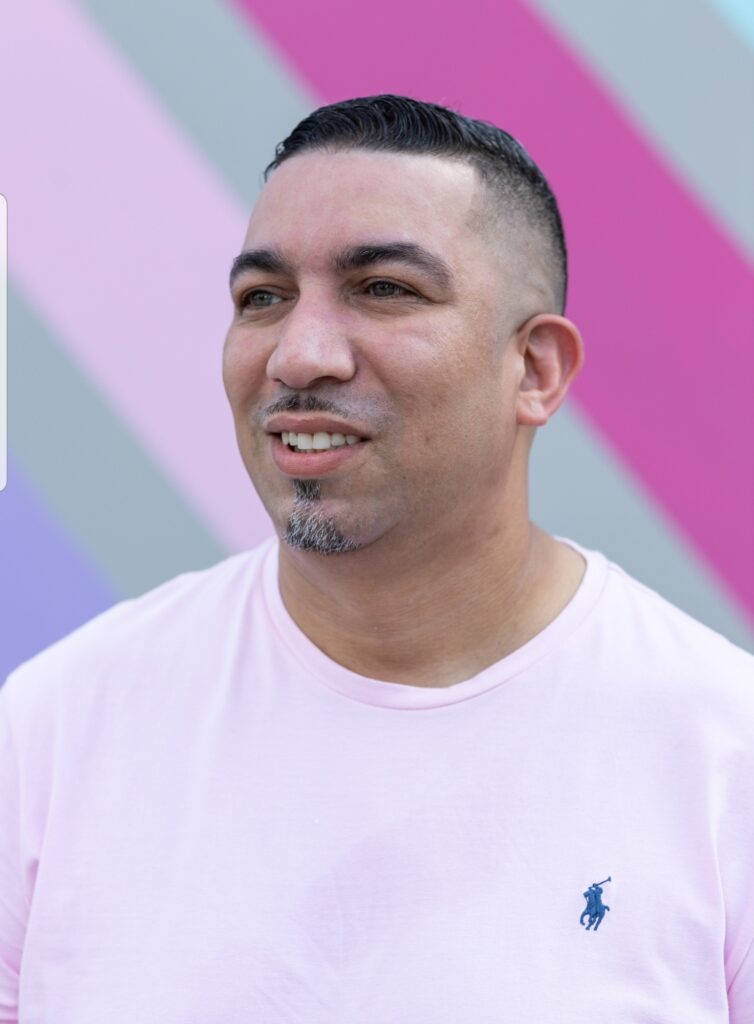 Dominican-born, multi-disciplinary pop artist Rene Gomez Came with his family to Providence Rhode Island at age 4. He remembers formative influences such as Sesame Street, Batman, and the city's annual Dominican Parade, as well as an experience as a 3rd grader at the Rhode Island School of design, All of which nurtured his growth as a young artist. In 2015 Gomez made his 1st of many contributions to the Dominican parade with his tribute to Las Hermanas Mirabal. That year he also completed his 1st solo mural project inside South Providence La Broa' Pizza. Other public works include a contribution to curator Shey Rivera's Mi Gente Siempre Responde banner project, electrical box murals commissioned by The Avenue Concept, Rhode Island Latino Arts, and the City of Providence; commissioned to produce 2 murals for El Ninja Restaurant on Broad St. In 2022 a large asphalt street mural at the intersection of Daboll and Public St. commissioned by the Department of Art, Culture and Tourism. In 2023 he was commissioned by Azul.Org to paint a painting to be displayed at the Newport, R.I. Ocean Race. He also received the award for excellence in the Dominican Arts from The Dominican Independence and Heritage Committee of Rhode Island. Rene works often in portraiture and displays his fine art at Realpro by the Water's gallery.