PVDFest Public Art 2018 Roundup
Congratulations to Public Artists Kristina Brown, May Babcock, Sam O. White, and Nick Carter and KYLE for their beautiful interactive installations for PVDFest 2018. These artists were commissioned by the City and Creative Partner FirstWorks to design, fabricate, and install temporary public works at the festival. To learn more about the artists and their process,
CLICK HERE
. Many thanks to the Art in City Life Commissioners who played a significant role in designing the PVDFest call for art and for their thoughtful selection of the artists.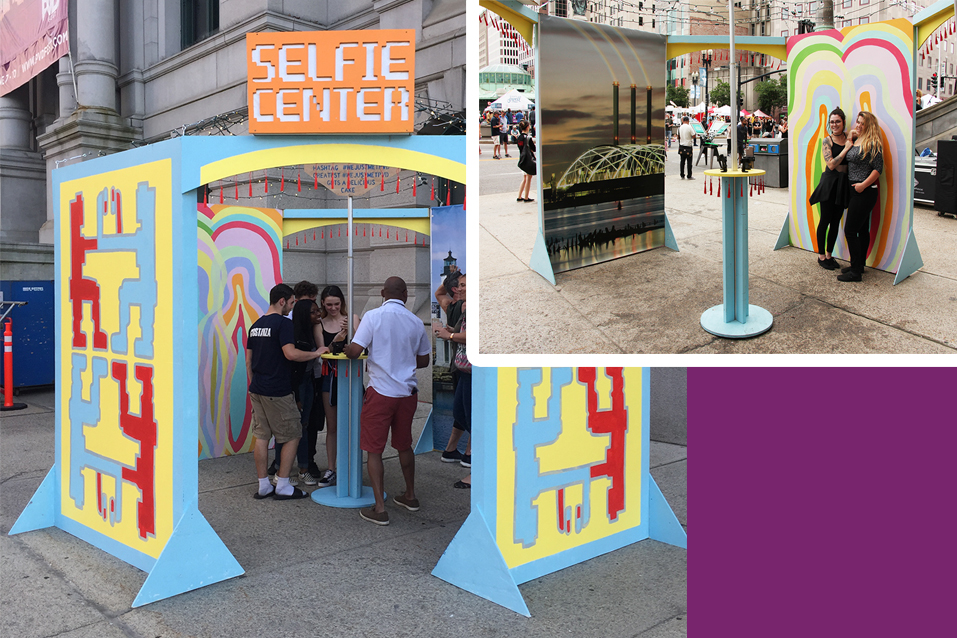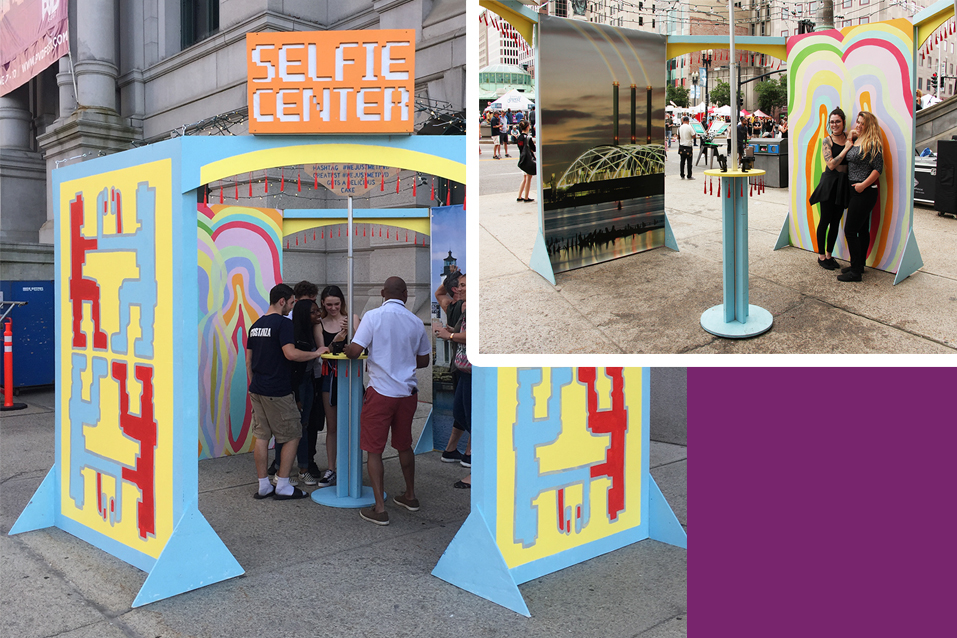 "Selfie Center" by Sam O. White – Photographs by Scott Lapham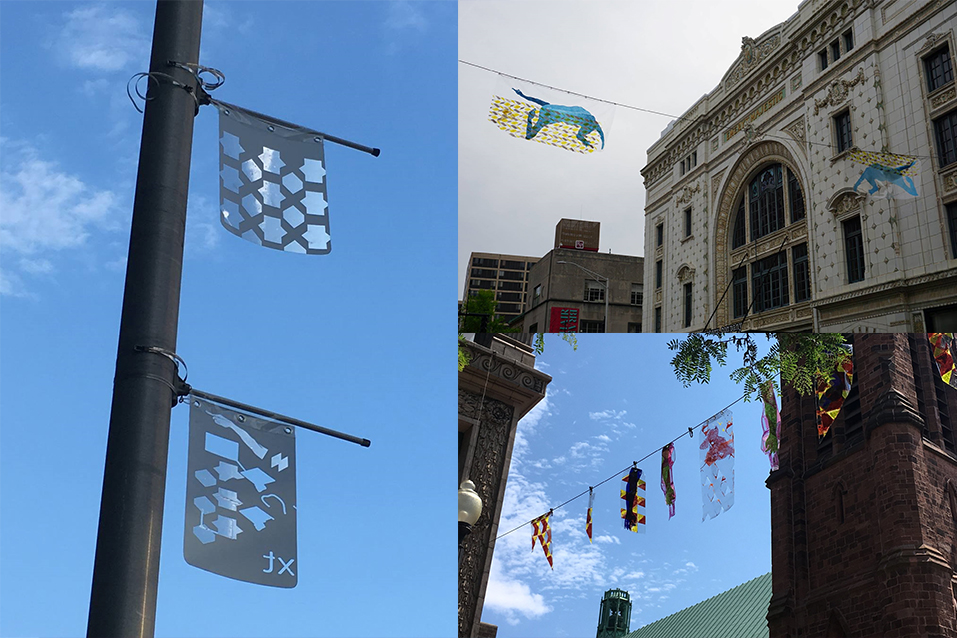 "SHADOW FARMING" by Nick Carter and KYLE – Photographs by Scott Lapham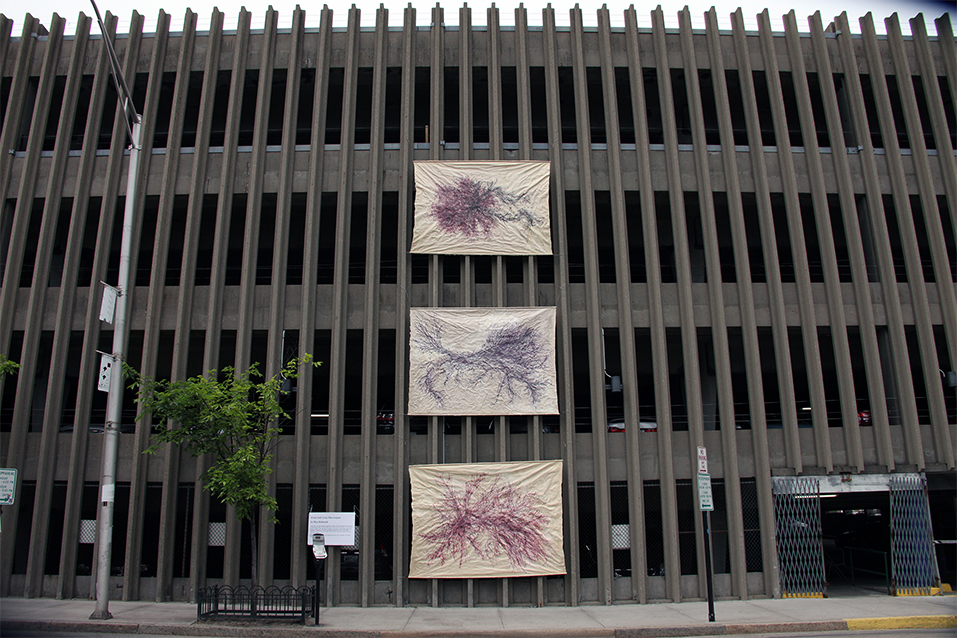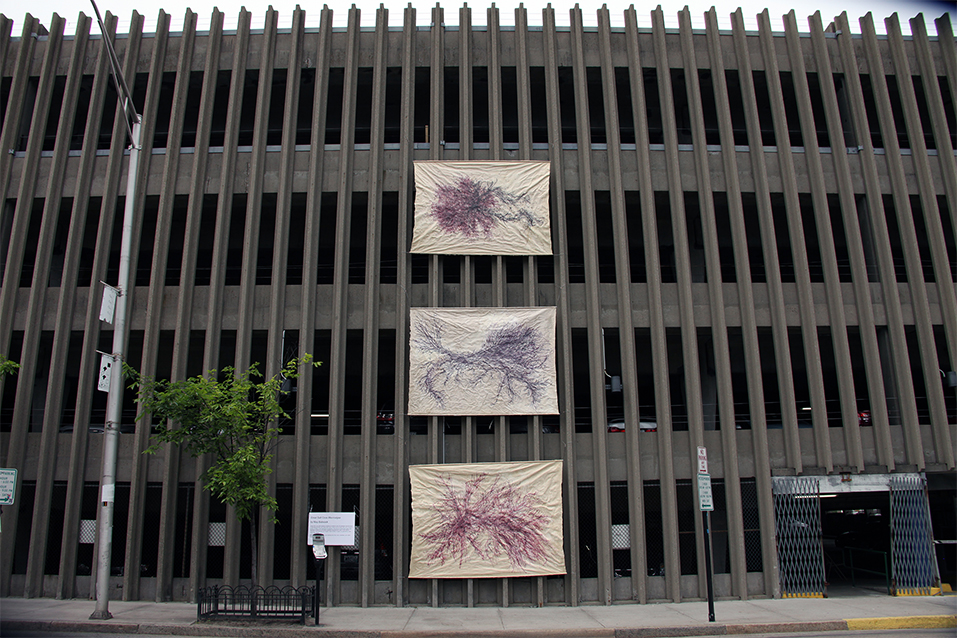 "Great Salt Cove Macroalgae" by May Babcock – Photograph by Scott Lapham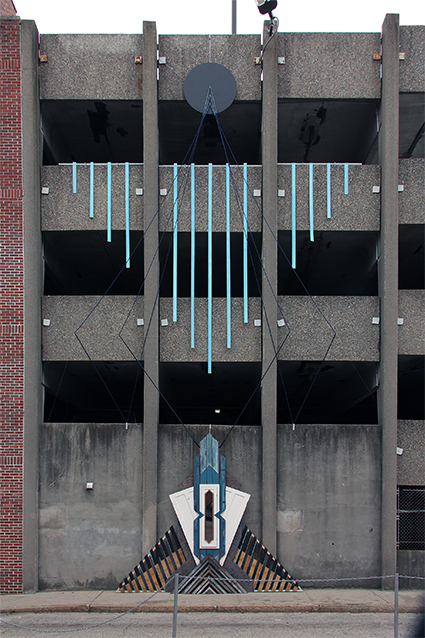 "Aperion" by Kristina Brown – Photograph by Scott Lapham
In addition, PVDFest brought four rotations to Mary Beth Meehan's ReSeeing series (formerly Seen/Unseen). We hope you come downtown to experience the newly installed portraits on Empire and Washington Streets.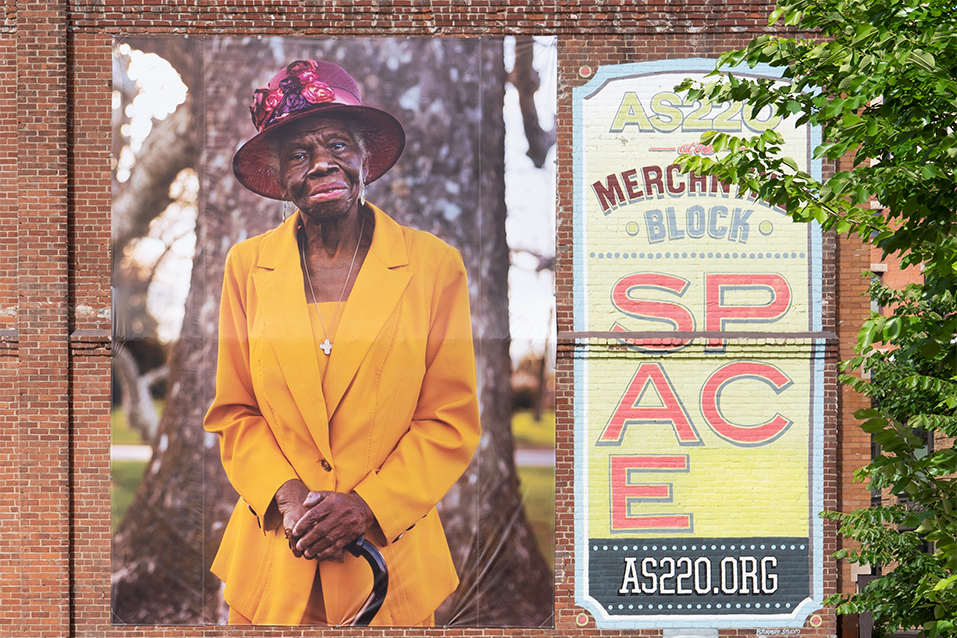 "Annye" by Mary Beth Meehan – Photograph by James Lastowski
FirstWorks brought Pakistan Truck Artist Haider Ali to Providence for a five-day residency to paint a large vehicle with themes that represent the role that the arts play in Rhode Island. Ali transformed the Haller family van during PVDFest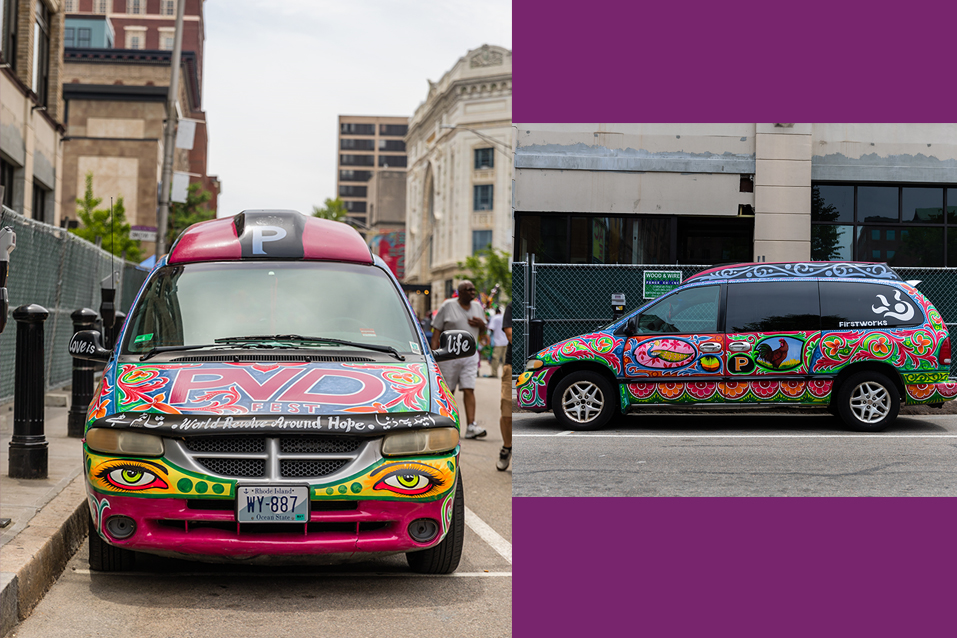 Pakistan Truck Art by Haider Ali – Photograph by Matthew TW Huang
Art, Culture + Tourism will bring the inaugural ACT Public Art plan before the Art in City Life Commission in July. Keep an eye out for upcoming calls for public art here in our newsletter and be sure to follow us on social media for information regarding public art opportunities:
https://www.facebook.com/provact/
https://www.instagram.com/providenceact/
https://twitter.com/providenceact