Landmark Public Artwork Finalists
Mayor Elorza, the City of Providence Department of Art, Culture + Tourism, and the Art in City Life Commission are proud to announce the finalists of the inaugural Landmark Public Artwork competition!
Earlier this year, ACT released a nation-wide call to artists and received over two hundred applications. A jury of experts selected the following five artists / artist teams to develop a design for an iconic work of public art to be sited in the Providence Innovation District Park near the Michael S. Van Leesten Memorial Bridge. This inaugural, large-scale, signature, permanent work of art will be the first of its kind in the City and is the first activation of Providence's Art in City Life Ordinance.
Be a part of Providence's Landmark Public Art Installation, review video submissions from all five finalists and provide feedback, click here.
---
---
Meet the Artists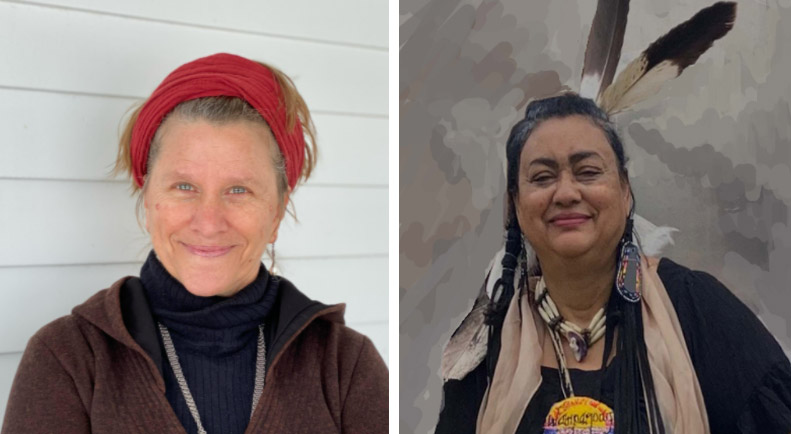 Allison Newsome & Deborah Spears Moorehead
Allison Newsome: Website | Instagram
Deborah Spears Moorehead: Website | Instagram
Deborah Spears Moorehead is from The Eastern Woodlands and Allison Newsome is from the Redwoods. They share a concern for the honoring of mother earth's watersheds in their art. When they collaborate their ideas flow harmoniously. They have different cultural backgrounds but as environmentalists see through a similar lens. Together they make sculptural installations that are site specific, permanent, interactive, culturally inclusive and safe for the public. Deborah is a cultural bearer, a narrative painter and performance artist and shares huge resources in how to live symbiotically and learn from nature. Together Deborah and Allison create profound public sculptures that dovetail with schools programming in the arts, science, history, etc, that ensure 'The Seventh Generation Principle' in regards to decisions being made about our energy, water, soil, and natural resources, decisions that are sustainable for our generations to come.
Ekene Ijeoma
Ekene Ijeoma is an artist, Assistant Professor of Media Arts and Sciences at MIT, and Director of the Poetic Justice group at MIT Media Lab. Through his lab and studio art practices, Ijeoma researches social inequality across multiple fields to develop communal empathy through sound, video, sculpture, and installation art. Ijeoma's multimedia practices critique themes such as language, identity, and displacement, and propose values such as belonging and healing. His work has been presented through exhibitions and initiatives at the Bemis Center for Contemporary Art, Museum of Contemporary Art Denver, Contemporary Art Museum of Houston, Contemporary Art Museum of St. Louis, Annenberg Space for Photography and The Kennedy Center.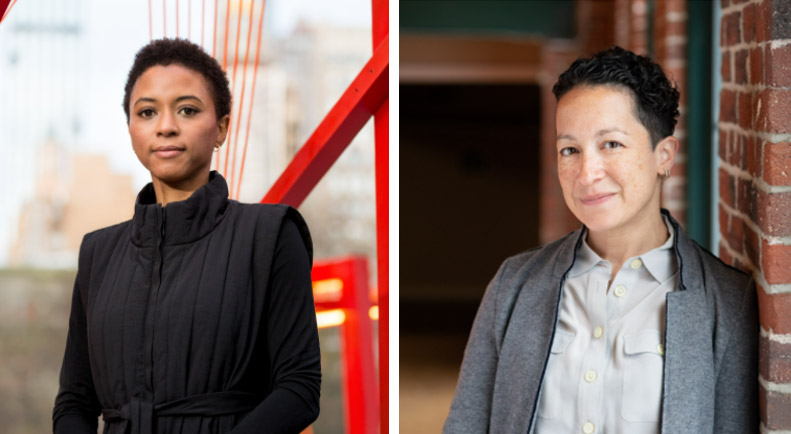 Nina Cooke John & Hansy Better Barraza
Nina Cooke John: Website | Instagram
Hansy Better Barraza: Website | Instagram
We are Nina Cooke John and Hansy Better Barraza, both practicing architects with multidisciplinary studios. Nina and Hansy met 25 years ago as students at Cornell University where they bonded over immigrant stories and a dedication to craft in architecture. Nina went on to found Studio Cooke John, a practice that explores how we engage each other in the public realm, how public art can be a part of our everyday lives and how public space design can promote engagement in the democratic process. Studio Cooke John was recently selected to design the Flatiron Public Plaza Installation for 2020. The public art installation was on view from November through January 1st 2021. Her winning design for the Harriet Tubman Monument in Newark, NJ will be unveiled in the Summer of 2022. Hansy practices in Boston and Providence and has been a faculty member at RISD since 2002. With Anthony Piermarini, she founded Studio Luz Architects and the non-profit BR+A+CE where her focus on social responsibility plays out in both private and public projects. The self-initiated installation projects in Boston, Big Hammock and Tilt-Down Fence, activated otherwise underused spaces with sculptural forms that created community spaces in the middle of the city.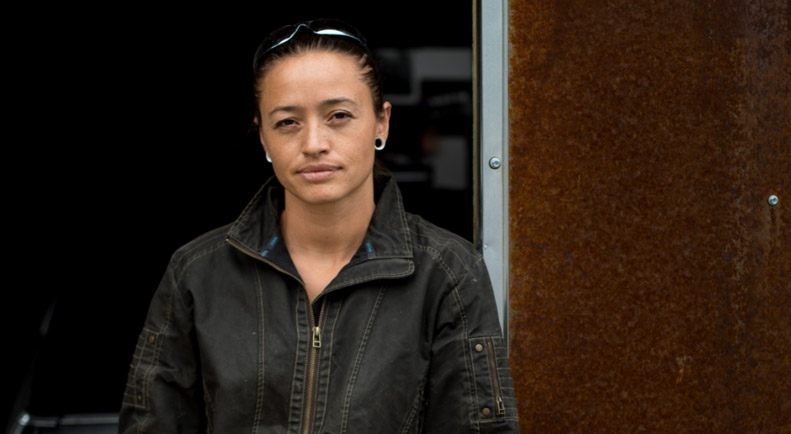 Rose B Simpson
Rose B. Simpson is a mixed-media artist whose work addresses the emotional and existential impacts of our collective humanity. Her work revolves around the figure as proxy— from matriarchal or androgynous ceramic to attire, performance and custom cars— the insertion of self into a hyper-presence manifests an empathic ease. Simpson comes from a tribe famous for the ceramics its women have produced since the 6th century AD. An apprentice to her mother, an acclaimed native artist and cultural preservationist, Simpson grew up expressing herself in three-dimensions. After three university degrees, including an MFA from both the Rhode Island School of Design in Ceramics and the Institute of American Indian Arts in Creative Non-Fiction, Simpson continues to inspire her practice from her studio and carshop in Northern New Mexico. A bold innovator, Simpson combines her inherited tribal belief systems with high art concepts and apocalyptic science-fiction forms.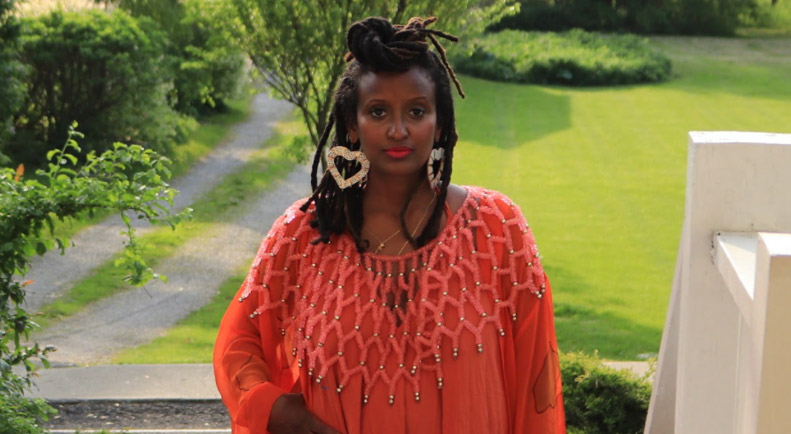 Tsedaye Makonnen
Tsedaye Makonnen is a multidisciplinary artist-curator, researcher and cultural producer, whose studio, practice threads together her identity as a Black mother, birthworker and a daughter of Ethiopian immigrants. Makonnen primarily focuses on migration and intersectional feminism; using light, shadow, reflection, fractals, embodiment, movement and collaboration as materials. Her intention is to create a spiritual network around the globe that aims to re-calibrate the energy towards something positive and life affirming. She has exhibited at Art Dubai, UAE; The Momentary, Bentonville, AR; National Gallery of Art, Washington, DC; Park Avenue Armory, New York, NY; UNTITLED Art Fair, Miami, FL; and 1:54 London, UK. Recently Makonnen's light sculptures were acquired by the Smithsonian National Museum of African Art and published a book titled 'Black Women as/and the Living Archive'.
---
Community Feedback
PUBLIC COMMENT OPEN FOR ONE WEEK ONLY – September 27-Oct 4 2021: To review proposals and offer comment, click here.
ICYMI: On Thursday August 26, 2021, the Landmark Public Artwork Finalists shared their initial inspirations with the public. Community members were invited to ask questions and provide feedback before the artists developed their design concept. To watch the recording from click here.
ICYMI: ACT held a virtual Meet the Artists event on Thursday August 19, 2021, moderated by Dominic Molon, the current Richard Brown Baker Curator of Contemporary Art at the RISD Museum of Art and current member of the Art in City Life Commission. Watch here
---
Design Phase
The artists were invited to Providence to engage the site and key stakeholders during a two day visit from August 19-20 2021.
On August 26, 2021 the Finalists will present initial inspirations to the public and will be welcomed with questions from the Providence community.
The Artists will have one month to develop full design proposals, which will include a narrative, concept design, fabrication and installation plan, and budget. Each artist will submit a video presentation of their design concept for the jury and the public.
ACT will make short videos and the design proposals available for public comment for one week.
A summary of public comment will be made available to the jury and considered during their deliberations.
The finalist will be selected in October, 2021.
ACT released a nationwide call to artists and received over two hundred applications. A jury of experts selected five artists and artist teams. You can learn more about the call here.