PCL "Over The Edge" + RISD's "Welcome Citizen" Program
Providence Community Library Goes "Over The Edge"
The Providence Community Library (PCL) has partnered with Over the Edge to bring a brand new event to the Ocean State this coming June. The fundraiser will feature an exciting opportunity for members of the public to rappel down the 12-story Regency Plaza building in downtown Providence and help raise $100,000 for the nine neighborhood locations of Rhode Island's largest library system.
The event will begin at 9:00AM on Saturday, June 23 and run throughout the day.To secure a place, each participating "Edger" will need to raise a minimum of $1,000 for the chance to go Over the Edge. Potential participants should visit www.provcomlib.org/edge to reserve their spot and create a personal fundraising page that enables friends, family, and colleagues to donate funds toward their rappelling adventure. Registration for Edgers is now open
Sponsorship and promotional opportunities are available for businesses and individuals who wish to help PCL reach its fundraising goal and support literacy and lifelong learning in Providence. To learn more, CLICK HERE or contact Steve Kumins, PCL Development Director (skumins@provcomlib.org)  to discuss a customized option.
---
RISD Museum Announces New "Welcome Citizen" Membership Program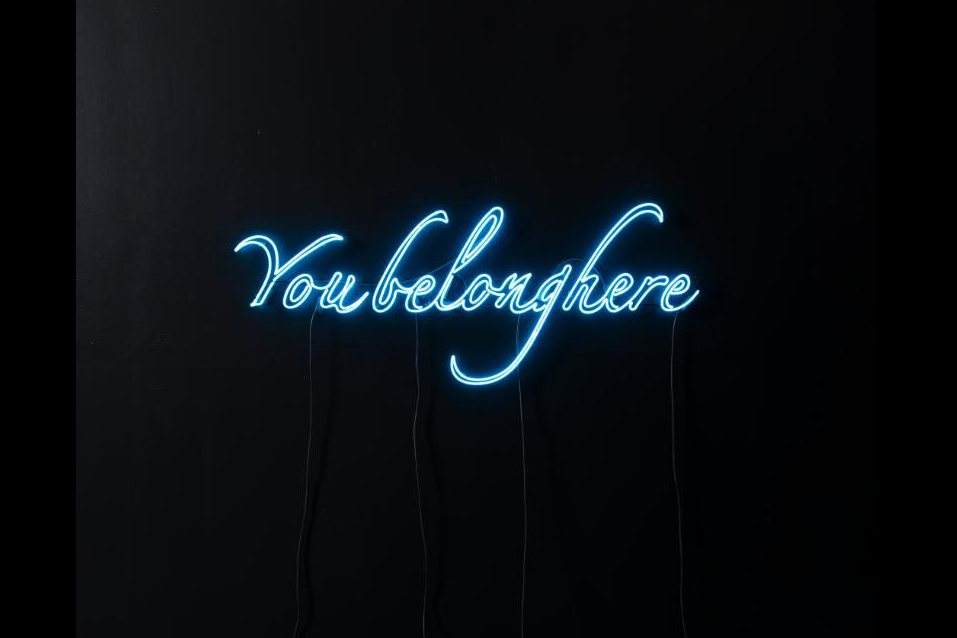 Beginning March 1, 2018, the RISD Museum will welcome newly naturalized U.S. citizens living in Rhode Island with free admission for one-year through a new membership program called Welcome Citizen. The RISD Museum was founded on the belief that art, artists, and the institutions that support them play pivotal roles in promoting broad civic engagement and creating more open societies. This initiative offers our newest citizens the opportunity to look closely, think deeply, explore the creative process, attend programs, and meet new people in the galleries and at our community events.
In the Galleries: RISD Museum
From the Loom of a Goddess: Reverberations of Guatemalan Maya Weaving
On view February 23 through August 19, 2018
At the heart of Guatemalan Maya culture lies weaving, and for more than 2,000 years Maya women have created intricate textiles on backstrap looms. This exhibition celebrates Maya weaving with textiles and garments made before 1917 displayed alongside new works by Providence artist Sandra Lopez-Naz (RISD BFA 2017, Textiles), videos from local artists Lucas Baisch and Michelle Lopez, and a wall painting by Maya Ortiz (RISD BFA 2018, Apparel).
Related 2018 Programming Highlights
Spanish language tours: April 8, May 6, June 3, July 8
Open Studio: Feb 24 & April 15
Third Thursday, July 19
WEBSITE: https://risdmuseum.org/
---
Trinity Rep Invites RILA Executive Director to be Artist-in-Residence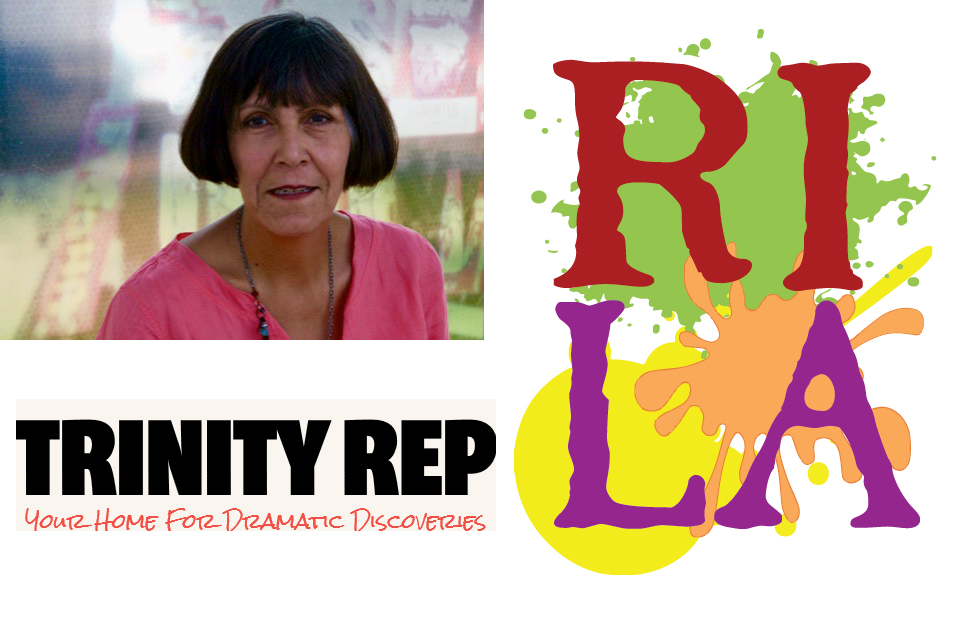 Trinity Repertory Company is delighted to announce Rhode Island Latino Arts's (RILA) executive director Marta V. Martínez has been invited to join the theater as an Artist-in-Residence. As an Artist-in-Residence, Martínez will advise Trinity Rep as they develop theater-based programs by and for the Latinx people of Rhode Island. Martínez will also study how Trinity Rep produces their plays, develops new work, and structures their theater education programs for young people, in the hopes of creating an independent bilingual theater company.
"Over the past three years, we have worked closely with Marta on our initiatives to collaborate with members of Providence's Latinx community," remarked Artistic Director Curt Columbus. "I'm particularly thrilled Marta will be around our offices and rehearsal spaces more often, as we look to create more programming about, by, and for the Latinx audiences in Rhode Island. We hope one day to announce with Marta the creation of bilingual Latinx theater company."
Rhode Island Latino Arts and Trinity Rep have partnered the past two summers to create a mobile, bilingual production of William Shakespeare's Romeo and Juliet, which featured members of the Providence Latinx community as well as Brown/Trinity MFA students. The production toured to locations around the state, including WaterFire, the South Providence Library, the Steel Yard and the Temple to Music at Roger Williams Park, among others. It was seen by almost 4,000 people.
The two organizations also worked together this past fall to co-host a reading of Just Like Us, a play by Karen Zacarías based on the true story of DREAMers living in the US. The purpose of the reading was to raise awareness of what cancelling DACA will mean for thousands of young immigrants.
"Marta provides invaluable insight and strong connections to the Latinx community of Rhode Island, so I'm incredibly happy to have her on board," said Tyler Dobrowsky, associate artistic director and producer of the mobile, bilingual summer program. "The programs we've partnered with RILA on never could have happened without Marta's outstanding leadership. The wisest thing she ever said to me was that, as Trinity Rep attempts to strengthen our ties to the Latinx community, we have to view the relationship not just as a one-off, or something that only happens when we do a particular play written by a Latinx writer, but rather a relationship that lasts forever. Having Marta as an artist-in-residence will be a big step toward making that relationship stronger and more long-lasting."
"This partnership is so meaningful in many ways," adds Martínez. "The Latino community of Rhode Island will now have the opportunity to delve more deeply into the art of theater making, to take advantage of the talent and resources that state's leading theater company has to offer. Since it was founded in 1963, Trinity Repertory Company has been one of the most respected regional theaters in the country. As an artist-in-residence, my main goal will be to connect Latinos with Trinity Rep's creative team of directors, writers, producers, and actors. The dream of having a bilingual Latino theater company in Rhode Island and Trinity Rep is now closer to becoming a reality."
In conjunction with Trinity Rep's next production, Native Gardens by Karen Zacarías, Trinity Rep and RILA are partnering up again. The play is about the hilarious clash of cultures that occurs when a young, recently married Latinx couple moves next door to an older, white couple in a well-off D.C. neighborhood. Martínez is collaborating on Trinity Rep's Context & Conversation: Native Gardens, which will be held at Radia Herbs Farm in Cranston on April 22, 2018, at 2 pm. And RILA is offering group rate tickets to one performance during the upcoming Encuentro 2018 Latinos in Heritage Conservation convening, being held April 26-28.
---
ppac Celebrates 90 Years of Loews Theatre Building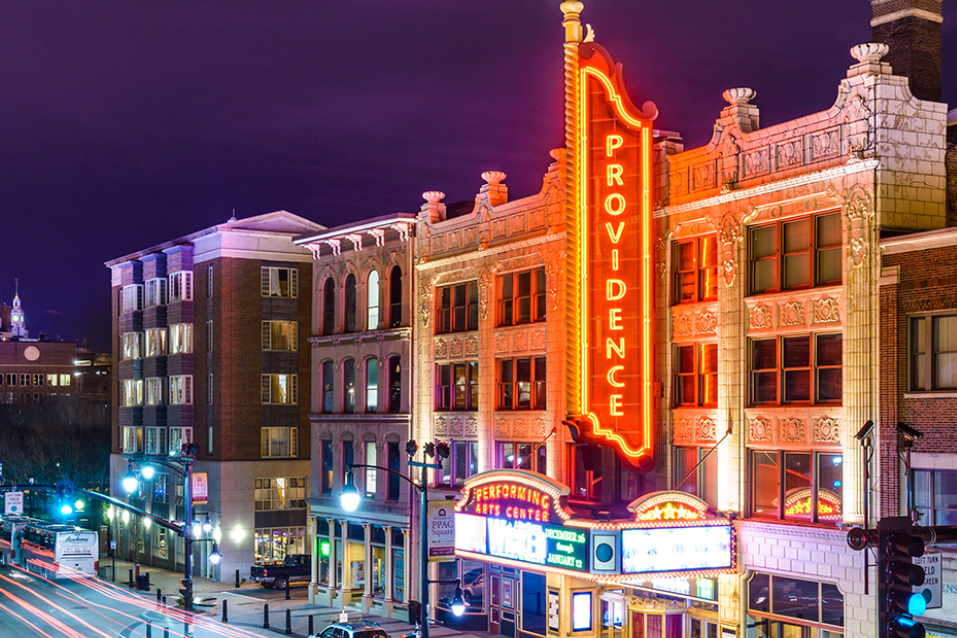 Joseph W. Walsh, Esq., Chairman of the Board of Directors at the Providence Performing Arts Center (PPAC), has announced the Theatre's plans for its upcoming 90th Anniversary celebration of the Loews Theatre Building.
Mr. Walsh said, "On October 6, 2018 the Loews Theatre Building, which is the historic name of our Theatre, will celebrate its 90th Anniversary! I am pleased to announce that we will be hosting a FREE, all-day event for the community a week later on Saturday, October 13, 2018. We will be announcing more details closer to the date, but we promise you that this will be a fun-filled day for ALL."
Since opening its doors on October 6, 1928 as the Loew's State Theatre Movie Palace, the building that is now known as the Providence Performing Arts Center has left lasting impressions on its visitors with its beauty and grandeur. The Theatre was designed by the esteemed Chicago architectural firm Rapp & Rapp. The architects were guided by Marcus Loew's belief that tickets should be sold "to theatres, not movies."
The Theatre is located in the heart of Providence's arts and entertainment district; it is the second largest theatre of its kind in the United States. PPAC has been listed on the National Register of Historic Places since 1977 and currently presents a full roster of touring Broadway theatricals and contemporary engagements.
Over the past decade, PPAC has been the theatre of choice in launching fifteen National Tours; that number will increase to eighteen National Tours during the 2018/2019 Season, with the National Tour Launches of MISS SAIGON, CATS, and THE BAND'S VISIT.
PPAC also announced its line-up for their EPIC 2018/2019 Broadway Season today. HAMILTON will anchor the Taco/White Family Foundation Broadway Series. Three National Tours will launch at PPAC as part of the Broadway Series: MISS SAIGON, CATS, and THE BAND'S VISIT. ANASTASIA, Roald Dahl's CHARLIE AND THE CHOCOLATE FACTORY, Andrew Lloyd Webber's new high-octane hit SCHOOL OF ROCK, and WAITRESS THE MUSICAL round out the Taco/White Family Foundation Broadway Series.
The Encore Series features audience favorites THE PHANTOM OF THE OPERA and JERSEY BOYS. Back by popular demand, THE BOOK OF MORMON returns to Providence for a limited engagement. Cox Media is the Encore Series Media Sponsor.
The Theatre will host one Broadway Special in the 2018/2019 Season: STOMP. Contemporary Specials will include MANNHEIM STEAMROLLER CHRISTMAS by Chip Davis and the 2018 HOLIDAY POPS TOUR: BOSTON POPS ESPLANADE ORCHESTRA WITH CONDUCTOR KEITH LOCKHART, with more to be announced.
WEBSITE: https://www.ppacri.org/
---
PROVIDENCE FLEA NAMED "READERS' PICK" FOR AMERICA'S TOP FLEAS & VINTAGE SHOWS IN FLEA MARKET STYLE MAGAZINES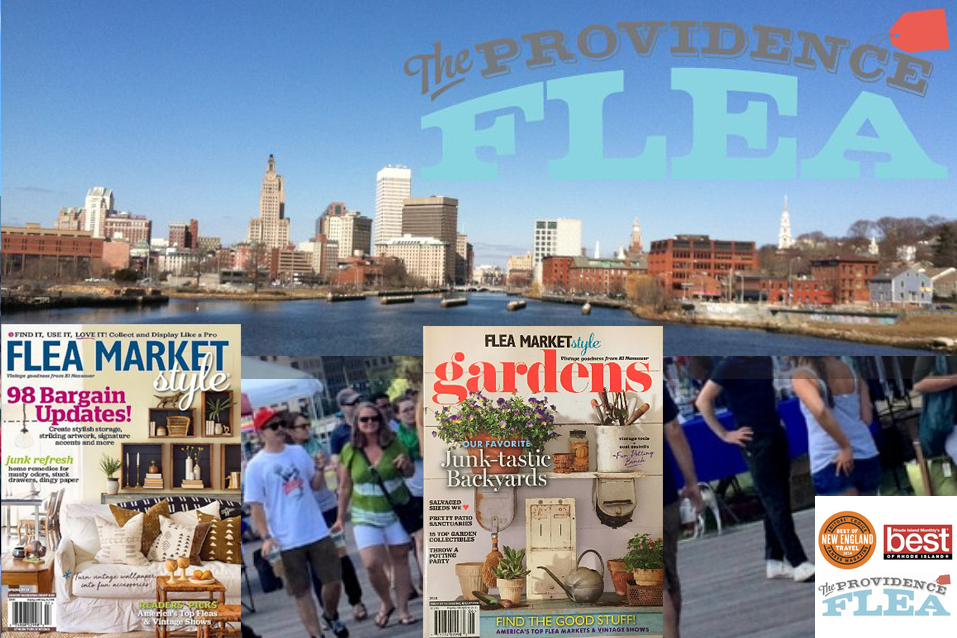 The Providence Flea, a vintage and artisan/maker market founded in 2013, was named a "Readers' Pick" in the Spring 2018 issue of Flea Market Style and a "Top Flea Market & Vintage Show" in a separate, special edition Gardens issue. The 120-page and 145-page full-color glossies are published quarterly by AMG/PARADE, based in Nashville, Tennessee. On newsstands through mid-May the magazines included the Providence Flea in a state-by-state guide with "top markets," nominated by readers and chosen by the editorial staff.
The Providence Flea attracts thousands of patrons and tourists to its outdoor street market along South Water Street in downtown Providence on summer Sundays. The market features dozens of new and returning local artisans, makers and vintage vendors. Over 500 sellers have joined the Flea since last summer.
The Flea also hosts indoor winter and spring markets at Hope High School, and since December has averaged approximately 1,000 patrons at each indoor event. Live music, food trucks and carts, and regularly featured community non-profits also add to the vibrant open-air atmosphere, present at both outdoor and indoor markets.
"Flea Market Style magazine pleases every style palate by exploring the wide range of vintage-inspired design–from primitive and mid-century modern to European, modern farm and industrial," as described in the magazine's official Facebook story.
"For those who love the thrill of the hunt and the challenge of turning fabulous finds into one-of-a-kind décor, Flea Market Style is the go-to guide for professional collecting advice, inspired decorating and entertaining ideas… Each issue also features the best shops, markets and shows across the country for unearthing hidden gems and great bargains," explains publisher AMG/PARADE on their website.
The Providence Flea has been named a "Best of Rhode Island" Editors' Pick by Rhode Island Monthly (2014), a "Best of New England" by Yankee Magazine for "Vintage Finds" (2014), and among the "Best Flea Markets" in New England by Romantic Homes Magazine (2014).
WEBSITE: http://providenceflea.com/