Artist in Residence: Providence Housing Authority
Agonza – Past, Present & Future
Harftord Park Design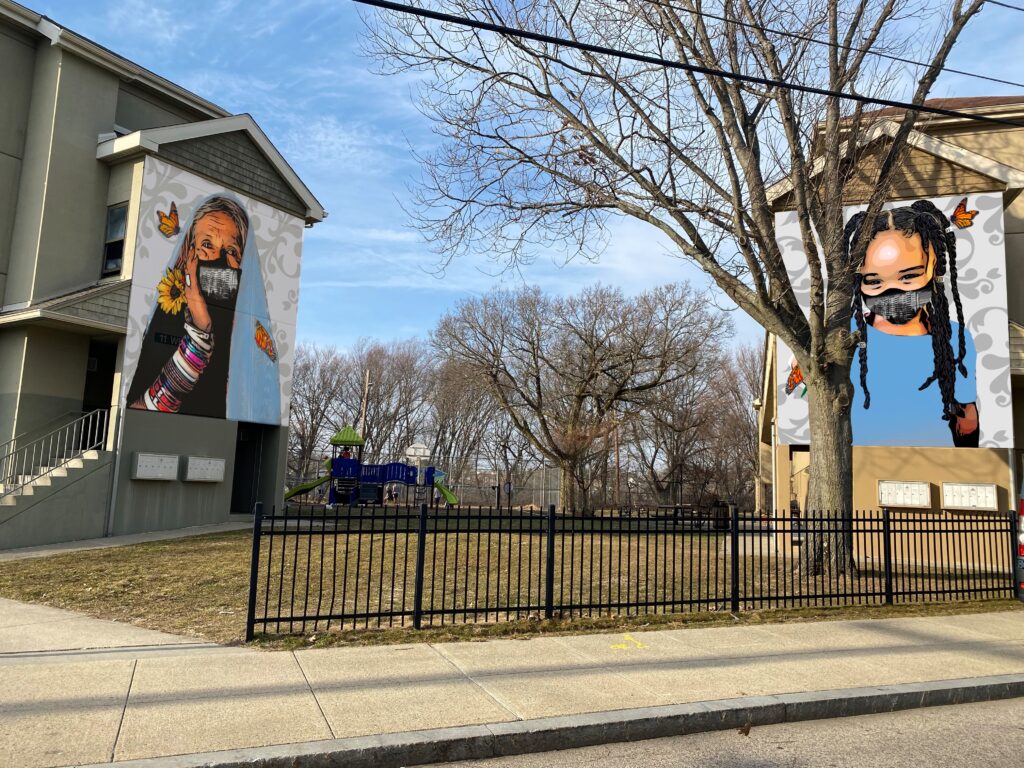 Hartford Park Pre-Mural Event & Resource Fair with AGONZA
Angela Gonzalez (AGONZA) was joined on Friday February 19, 2021 by Yarrow Thorne (The Avenue Concept), Anthony Faccenda (Family Services/AIDS Project RI), Nicole Morillo (Providence Housing Authority) and Amanda Roman (Rhode Island Black Business Association) for a resource fair. She also shares some of her conceptual designs for the Hartford Park mural she will be painting in spring 2021.
---
AGONZA Bio and Artist Statement
ACT is pleased to formally announce that Angela "AGONZA" Gonzalez has been awarded a public art residency with the Providence Housing Authority (PHA).
Her name is Angela Gonzalez, but everyone knows her as AGONZA.  She was born in Providence, Rhode Island, and raised in Manton Heights. AGONZA then spent eight of her teenage years living in the Dominican Republic in an adoption-care convent run by nuns. Her earliest memories of the DR were of dirt streets, farms, and happy people living in small rusty houses of corrugated metal.
AGONZA believes that the work of humans is to teach others what they have learned from life; she teaches with her art, calling the pieces "communicative stories without sentences." Every art piece AGONZA has created has a purpose and a story. When she paints, she likes to immerse herself in the worlds of her paintings and live within them, as if they were settings in her actual life.
AGONZA has been a social worker since 2014 and has served on the board of directors at The Avenue Concept since 2019. She continues to use her skills as a social worker and her life experiences to connect with her community. AGONZA says that, "the best feeling is having viewers of all ages and all ethnic backgrounds be able to sit together in front of your painting, relate, smile and get lost in their gaze. When viewers immerse themselves within my art, and my vision, I hope they appreciate the ways they are included in my community."
AGONZA plans to work alongside residents during her residency at Providence Housing Authority's Hartford Park houses. She says that she is "hoping to be able to connect with the young people, families and elders who live here. I also hope to share resources that I have benefited from. My ultimate goal for the final product of this residency is to create a mural that shines light on the residents of Hartford Park and that shows my support for them. As a former resident of PHA's Manton Heights projects, I want to share the many hidden and special talents of our communities with all of Rhode island and New England."
See the call for artists here.