Creative Workforce and Arts Education: TAP Paint Night, Teen Makers Advocate at E3Parents Night and Set up Wanskuck Branch Library Maker Space. Also, Young Maker Workforce Promotions!
Delsesto parents and students come together to paint and socialize
Teens and parents from Delsesto Middle School came together for the second time to snack, socialize, and paint on February 5th. The "Paint Night" program is designed to boost engagement among members of the school community and their families. Amateur artists painted a sun image under cherry blossoms. See below for early in the process and then the finished product. Bring on the spring!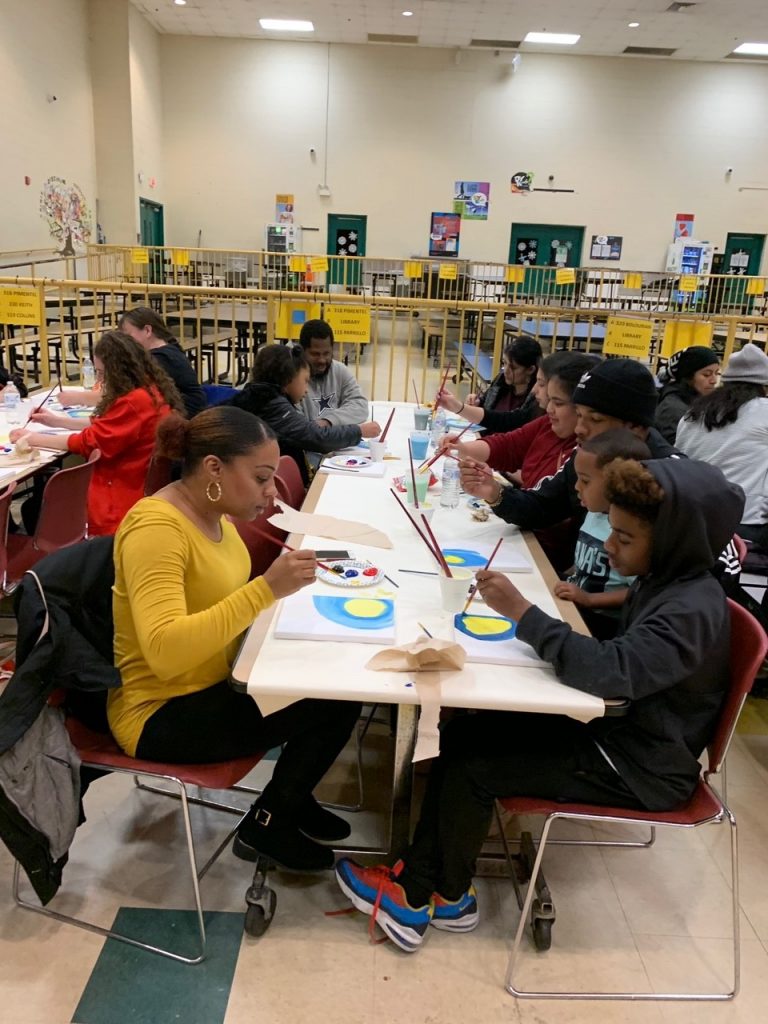 Congratulations Rosalinda and Deborah!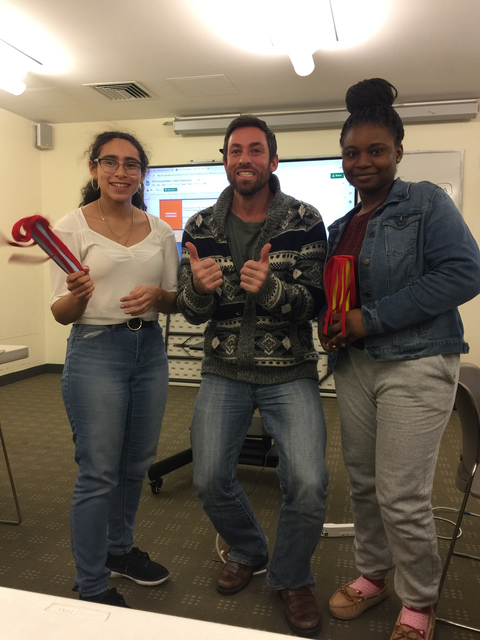 Two of our teen workers got promoted to levels 2 and 3 respectively this past month.
---
On Wednesday January 29th, a group of Wanskuck Community Library super users who are also students at E3 (E Cubed) Academy came to their school's parents night to promote the PVD Young Makers program. This was a great opportunity for these teens show and tell about the culture of PVD Young Makers.
---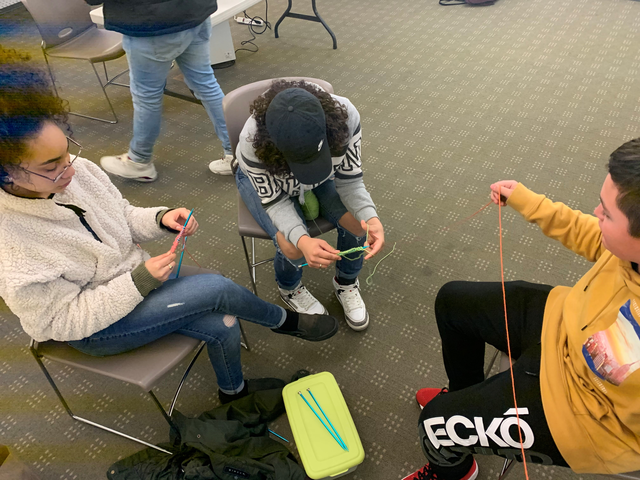 The final week of January also saw the PVD Young Makers teen making over the Maker Space at Wanskuck Community Library. According to PVDYM's Keith Renaldi, teen interns took ownership of designing the space, moving books, and making room for maker materials and equipment to help make a dedicated, visible, and accessible, maker space for the PCL in the north end of the City.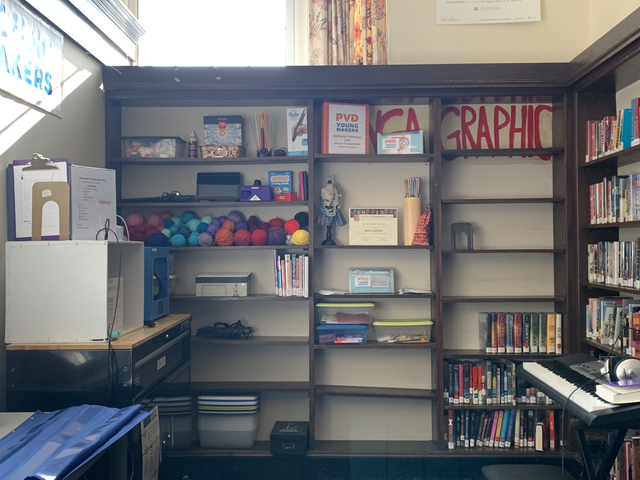 ---