"Tres Patines" at ECAS, Aurea Ensemble's "I Hear America Singing," Leap Day Performances hosted by FirstWorks and Laura Brown-Lavoie

ECAS presents un Tributo a José Candelario, "Tres Patines" y La Tremenda Corte
Dirección Francis Parra
Febrero Jueves 20, 2020 7:00 PM
Febrero Viernes 21, 2020, 7:00 PM
Febrero Sábado 22, 2020, 7:00 PM
Febrero Domingo 23, 2020 3:00 PM
Febrero Jueves 27, 2020 7:00 PM
Febrero Viernes 28, 2020 7:00 PM
Febrero Sábado 29, 2020 7:00 PM
Marzo Domingo 1, 2020 3:00 PM
57 Parkis Ave
Providence, RI 02907
Boletas adelantadas $15
Boletas en la puerta $20
No se aceptan cambios o devoluciones.
Grupos tienen descuento por la compra de 10 taquillas o más.
Para más información llamar al 401-421-3227 o al correo ecastheater@yahoo.com
​

Obras y fechas están sujetas a cambios.
Plays and dates are subject to change.

Teatro ECAS pays tribute to one of Latin America's most outstanding comedians, Leopoldo Fernández whose alter ego, the hapless José Candelario (Tres Patines) entertained generations of Latin Americans throughout the world. You will laugh till it hurts!
​PLAYS ARE PERFORMED IN SPANISH WITH ENGLISH TRANSLATIONS SIMULCAST SUPERTITLES
For more information about the production see the ECCAS website.
---
Aurea Ensemble Celebrates Black History and Women's History
"I Hear America Singing"
The Bicentennial of Walt Whitman and the Centennial of the 19th Amendment
February 23, 2020
3:00 PM
Grant Recital Hall
1 Young Orchard Ave
Brown University
FREE and open to the public
Aurea's signature blending of songs, poetry and prose, harmonica improvisations, and chamber music celebrates Democracy, paying homage to Walt Whitman's 2019 bicentennial and the 2020 centennial commemoration of the passage of the 19th Amendment, granting women the right to vote. In addition to selected passages from Whitman's groundbreaking poetry and prose, this performance also features the compositions of Amy Beach, Aaron Copeland, Charles Ives, and Brown University's Eric Nathan. The concert will conclude with an exciting premiere of Francine Trester's new chamber opera about Florence Price, America's first black female composer to be have a symphony performed by a major American orchestra. A "Talk Back," moderated by Christina Bevilacqua, Providence Public Library Director of Programming, will immediately follow the performance.
The first half of the program draws from Whitman's "Leaves of Grass" and other writings, his eclectic musical sensibility and vision for American democracy in the face of the Civil War. The second half expands on Whitman's aesthetic and democratic vision, and illuminates Florence Price's life and music (1888-1953), featuring one of her string quartets, and Boston-based composer, Francine Trester's "Florence Comes Home." This twenty-minute chamber opera is based on researched archives and the 2007 discovery of some of Price's lost musical manuscripts and letters. The piece was given its Boston premiere in the fall, to high acclaim.
Consuelo Sherba, Aurea's artistic director said, "We have much to gain from listening to the magnanimous fervor of Whitman with fresh and critical ears. In light of Whitman's bicentennial last year, his expansive vision and impact on American culture, we are also keenly aware of how much more encompassing that vision can be." She continued, "The revelations of a newly discovered body of fine work by the early 20th century African American composer, Florence
Price, have a particular poignancy as we celebrate the centennial anniversary of the passage of the 19th Amendment in 2020. Following the inspirational arc of the program, it is very gratifying to conclude with contemporary Boston composer, Francine Trester's operatic homage "Florence Comes Home."
For more information, see Aurea's website.
---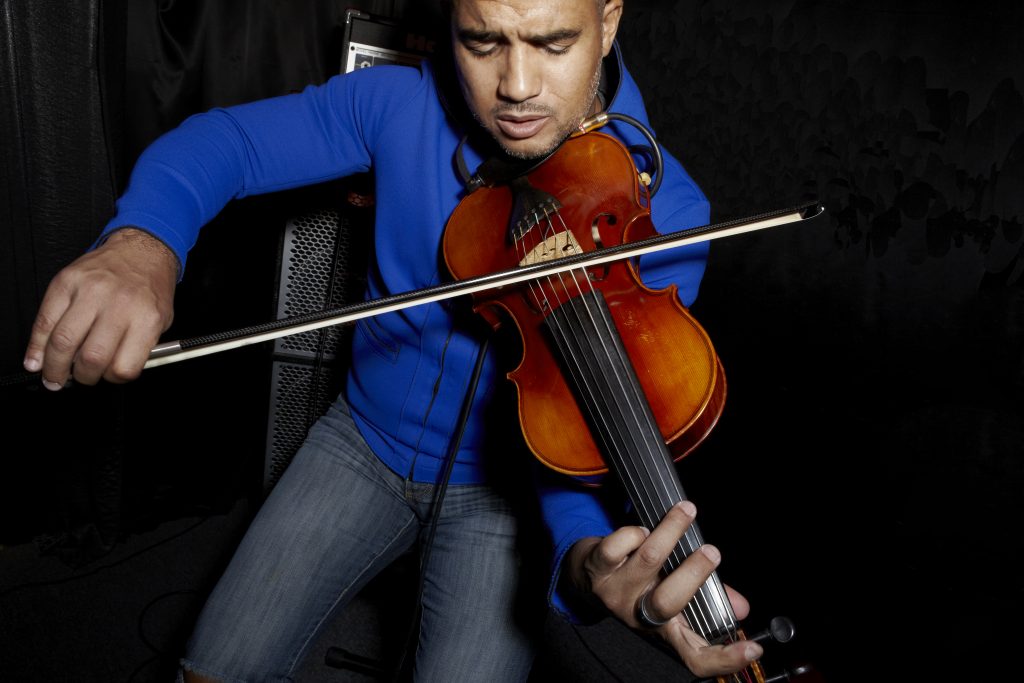 FirstWorks presents Daniel Bernard Roumain (DBR) Redemption Songs and Sonatas with The Humanist Septet
Saturday, February 29, 2020
Pre-Show Social Justice Fair starts 6:00 PM
7:00 PM performance
First Unitarian Church of Providence, 1 Benevolent St.
$30 advance / $35 at the door
For educator and student tickets call 401-421-4278
One of the most innovative artists of his generation, Haitian-American composer and violinist Daniel Bernard Roumain (DBR) is hailed by the New York Times as "omnivorous as a contemporary artist gets!"
DBR's genre-bending collaborations span the worlds of Philip Glass, Bill T. Jones, Savion Glover, and Lady Gaga. Although classically trained, his music is infused with electronic, urban, and African American influences, leading Esquire Magazine to name him "New Face of Classical Music."
As FirstWorks' first Artistic Ambassador, DBR's work with local artists reaches a joyful new peak in this concert featuring six of Providence's own creative voices. From Bob Marley to the Haitian and Israeli national anthems, "Redemption Songs" is a composer's view of our desire to define ourselves, our world, and sometimes, one another.
The Humanist Septet is:
Becky Bass (steel pan, vocals)
Daniel Bernard Roumain (violin)
Christopher Johnson (spoken word)
Kim Trusty (guitar, vocals)
Jerry Wilfong (bass)
Alex Chapman (drums)
Joe Godfrey (piano)
Frederick Jodry (organ)
Funded in part by the New England States Touring program of the New England Foundation for the Arts, made possible with funding from the National Endowment for the Arts, with additional support from the six New England state arts agencies. Part of FirstWorks' Raise Your Voice project, produced with support from Otto H. York Foundation.
For more information, see the FirstWorks website.
---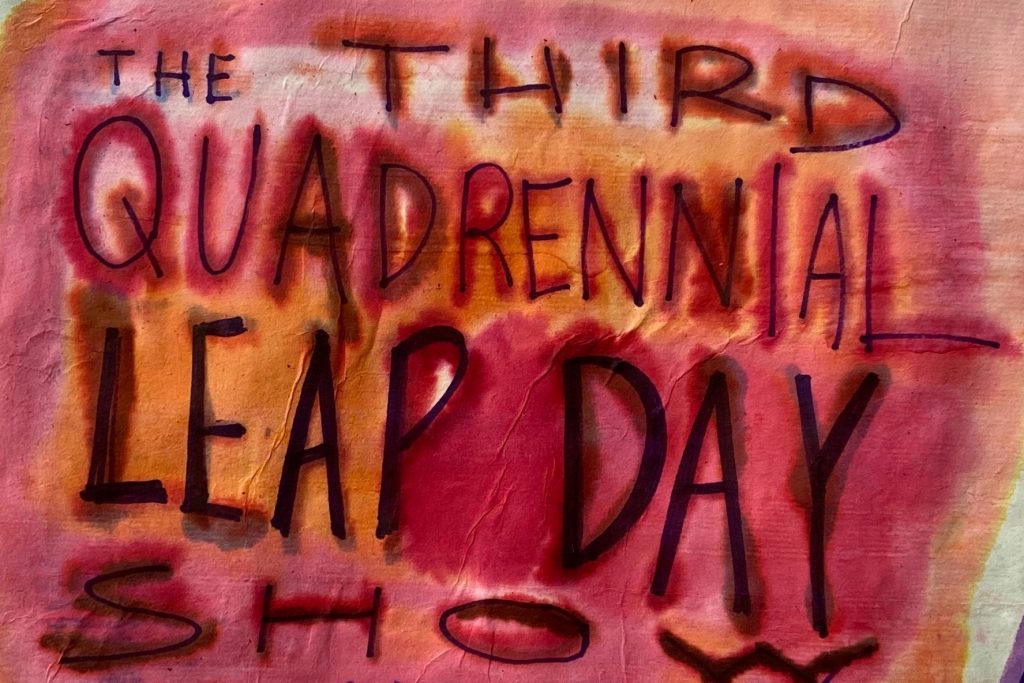 Laura Brown-Lavoie presents: The Third Quadrennial Leap Day Show
Saturday, February 29, 2020
6:30 PM – 11:00 PM
Sankofa Community Room, West Elmwood Housing Development Corporation
70 Westfield St. Providence, RI 02907
The portal reopens once in an olympiad
<<<LEAP DAY>>>
her several artists appear
four years younger with full flame and question
what better way to spend an extra day of winter
than with song? what is a pilgrim
dry mouthed history
today's peregrination
heartfirst towards something
Come early for Cake (by CJ)
Additional Experiences Coming Through:
La Neve
Presh
Athena Zeros
Eli Nixon
Vatic Kuumba
Laura Brown-Lavoie
Dailen Williams
April Brown
Tess Brown-Lavoie
and
Victoria Ruiz
and this PARTICIPATORY if you
bring potent objects / notes / drawings / talismans for the
—>2020 Time Capsule<—
which will be sealed for another olympiad that night
(artifacts from 2012 and 2016 will be on view all night)
bring a $20 piece of your own art for the
—> 2020 $20 ART EXCHANGE<—
the first twenty people to arrive with a piece of their own art
(this can be an object or a performance or an offer
like nail painting or however you care to commodify
your acts of creation) will receive a $20 commission
participating artists will have the opportunity
to take home each other's work
For more information, see the organizer's Facebook event.