Fanshen Cox DiGiovanni & Valerie June Visit PVD Schools
Turnaround Arts: Providence welcomed two artists to town as part of the City's involvement in the national program!  Check out photos from the visit and bios below!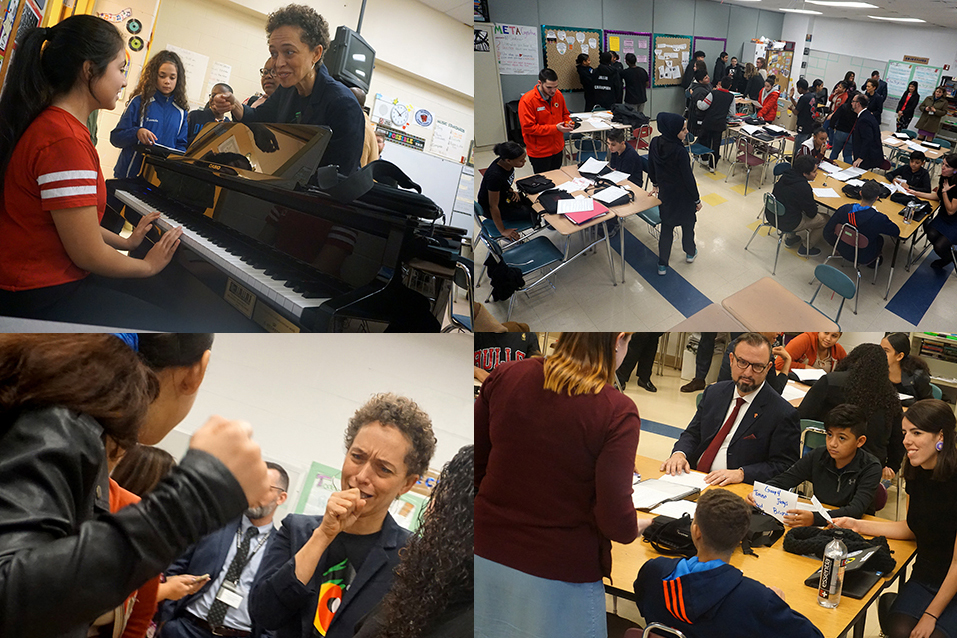 ---
---
---
---
VALERIE JUNE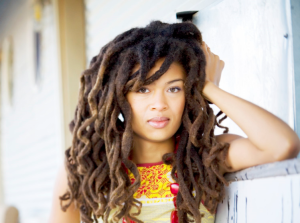 Singer-songwriter and multi-instrumentalist Valerie June got her start singing in church in her hometown of Humboldt, TN. "There was every kind of voice you can think of," she reflected "so I was always trying to sit beside somebody who had a cool voice and listen to them and see what I liked about it. I had 500 teachers three-days-a-week for 18 years." Over time, that education translated into an astonishing and deeply nuanced singing style. At age 19, she took on the music scene in Memphis, performing and recording like she'd always dreamed. The determined June taught herself guitar, banjo, and ukulele, which, alongside her voice, made for an immediately distinctive sensibility. She calls it Organic Moonshine Roots Music, a blend of rural roots and country that bridges Alan Lomax's acoustic field recordings with biting, electric indie-blues. If one foot is in the past, the other is certainly in the future, as she recently found herself writing a song for the latest Mavis Staples album "Livin' on a High Note", produced by M. Ward. June's title track "High Note" is featured alongside songs written by Nick Cave, tUnE-yA-rDs, Justin Vernon, Neko Case and others. After self-releasing her first few recordings, June released 2013's "Pushin' Against A Stone" on Concord to critical acclaim. Produced by Kevin Augunas and Dan Auerbach, and featuring Booker T. Jones, the album highlights June's sound as well as her timeless songwriting. NPR called it "the product of the Tennessee-bred 31-year-old's singular vision, which she's constructed around her high, twangy, idiosyncratic voice… a raggedly beautiful showcase for an artist whose bold, shaggy eclecticism makes room for coos, swoons and screams.
As a Turnaround Artist, Ms. June will be working with the Roger Williams Middle School in Providence, RI.
---
FANSHEN COX DIGIOVANNI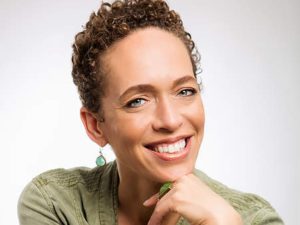 An award-winning playwright, actor, producer and educator, Fanshen Cox DiGiovanni is currently touring the one-woman show she wrote and performs in: One Drop of Love. One Drop travels near and far, in the past and present to explore the intersections of race, class and gender in pursuit of truth, justice and love. The show is produced by DiGiovanni, Ben Affleck, and Matt Damon.
DiGiovanni has been featured in the New York Times and on NPR and has published OpEds on Shondaland, Blavity and the Washington Post's The Lily. She served as a Peace Corps Volunteer in Cape Verde, West Africa, and has designed curricula for and taught English as a Second Language to students from all over the world. She has been honored with the Peace Corps' Franklin H. Williams Award, granted Peace Corps Fellows and Hollywood Foreign Press Association scholarships and awarded the "Exemplar of Humanity Centered Media" by Media Done Responsibly. She holds a BA in Spanish and Education, an MA in TESOL and an MFA in Acting and Performance in Film, TV and Theater. She serves on the boards of the non-profits MixedRootsStories.org, The Annenberg Inclusion Initiative and Project Greenlight Digital Studios. Her play, One Drop of Love, was awarded Best Non-Fiction Script by the United Solo Theatre Festival and the film version won Best Documentary Film at the Roxbury International Film Festival. It is now an official selection of the San Francisco Black Film Festival and the Black International Film Festival. DiGiovanni is also a co-author of the Inclusion Rider, which Frances McDormand announced at the 2018 Oscar awards.
As a Turnaround Artist, she will be working with Delsesto Middle School in Providence, RI.