Finalists for Broad Street Cultural Corridor Plaza Ground Mural at Daboll and Public streets
The City of Providence Department of Art, Culture + Tourism (ACT), Rhode Island Latino Arts (RILA), The Partnership for Providence Parks, Rec Centers, and Streetscapes (P3), and the Providence Streets Coalition (PSC) invite RI-based muralists to install an original ground mural at the intersections of Daboll and Public Streets, and Public and Broad Streets. This ACT Public Art Civic Infrastructure project is funded in part by a grant from Bloomberg Philanthropies through its Asphalt Art initiative.  To read the original call to artists, click here.
Three Finalists have been invited to develop a site-specific Concept Design for the project. For this method of selection, each finalist will be paid a proposal fee to develop and present a physical representation of the work (a rendering or three-dimensional model), a written project description, a description of materials and fabrication techniques, expectations regarding site preparation and infrastructure needs, and a detailed budget and timeline.
The awarded artist will work during Summer 2022 to install the mural.
Congratulations to our Finalists Rene Gomez, Michelle Perez, and Ysanel Torres!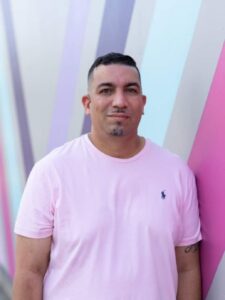 RENE GOMEZ
Dominican-born, multi-disciplinary pop artist Rene Gomez came with hisfamily to Providence, Rhode Island at age four. He remembers formative influences such as Sesame Street, Batman, and the City's annual Dominican Parade, as well as an experience as a third grader at the Rhode Island School of Design, all of which nurtured his growth as a young artist. In 2015 Gomez made his first of many contributions to the Dominican Parade with his Tribute to Las Hermanas Mirabal, 30 original folkloric butterfly costumes for young girls representing the Hispanic United Development Organization. That year he also completed his first solo mural project inside South Providence's La Broa' Pizza. Other public works include a contribution to curator Shey Rivera's Mi Gente Siempre Responde banner project; electrical box murals commissioned by The Avenue Concept, Rhode Island Latino Arts, and the City of Providence; and an interior mural at El Ninja Express Boba Tea Restaurant on Broad Street. Gomez works often in portraiture and displays his fine art at REALPRO By The Water's gallery.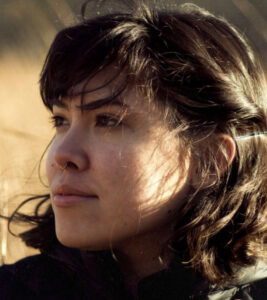 MICHELLE PEREZ
Michelle Perez is an illustrator and graphic designer based in Providence, RI. She graduated in 2020 from the Rhode Island School of Design with a BFA in Illustration, and has kept her roots planted in Providence ever since. Michelle is an award winning illustrator whose work has been recognized by the Society of Illustrators, and spans editorial illustration, advertising, and mural painting. Her work reflects her love for nostalgia, and how the stories of the past inform the ones we tell now. While working primarily in gouache and ink, she likes to experiment with different mediums that allow for bold expressions of color, rhythm and movement. Going forward, she hopes to keep creating work that reflects on themes of personal and collective histories, implementing that nostalgia into what she hopes to see for the future.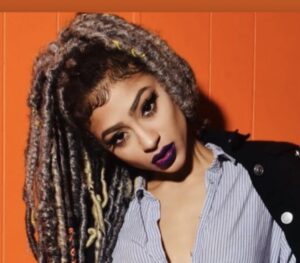 YSANEL TORRES
YSANEL is a Providence, RI-born and -based public artist and poet of Dominican heritage whose work has been displayed locally and regionally. In 2017, she was awarded her first Public Art Residency by the City of Providence, and since then has been featured in Providence Monthly, worked as an Artist-in-Residence at the Dirt Palace, and was employed as a Mural Arts Instructor/Teaching Artist with AS220. One of her most well-known public art projects was a series of portraits of inspirational women on outdoor utility boxes. YSANEL was classically trained in painting and sculpture at the Pennsylvania Academy of Fine Arts.