New Installations: September 2017
Providence has experienced several new public art projects in the past few weeks.  Here are some highlights:
A new community mural was installed on Cypress Street under the walking bridge at Billy Taylor Park and unveiled at a powerful community event on September 16th.  The mural was developed through a collaboration between Community Health Innovations of Rhode Island's (Chi-RI) Mt. Hope Empowerment Dialogue for Community Action program, the Mt. Hope Young Women's Group, and local artists with funding from the Department of Art Culture + Tourism's pilot Neighborhood Artist –in-Residence Program. The mural is part of a larger oral history project led by Chi-RI, highlighting the stories and recollections of life-long Mt. Hope residents and intended to reflect the neighborhood's history in order to inform the present and inspire the future.  RI Future.org provided detailed coverage of the unveiling event available here: http://www.rifuture.org/mt-hope-music-mural/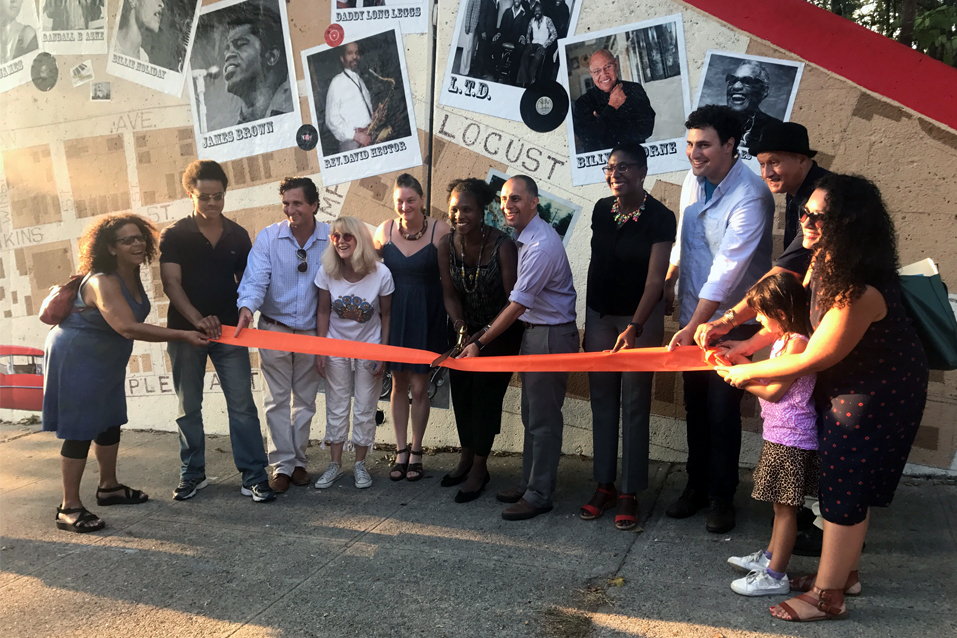 ---
You may have been lucky enough to catch the beautiful temporary public floral display at 800 Hope Street installed by Blooming Artisan.
---
The Avenue Concept commissioned AS220 founder Bert Crenca to complete several temporary murals on the 35 Weybosset building façade.
---
Commissioned by the RISD museum, artist Mary Beth Meehan installed a new photographic banner on the RISD campus.  Part of Meehan's Seen/Unseen series, this portrait of Imam Alli-Owe is a tribute to the local Muslim community and will be accompanied with programming.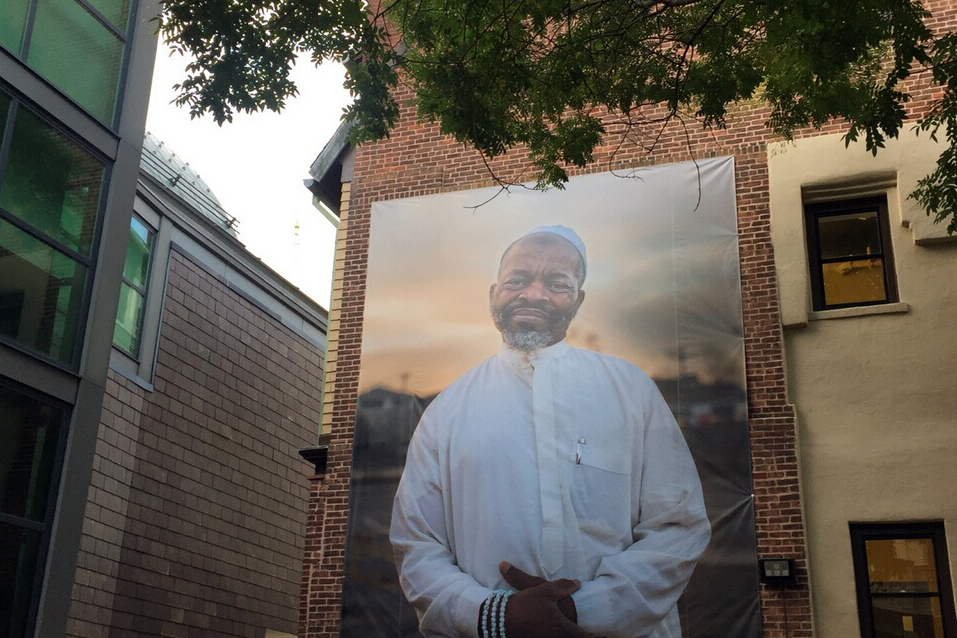 ---
And lastly, the I-95 Commission is planning to bring Mark Reigelman's "The Meeting House" to One Ship Street.  The Meeting House will animate this new art district and will be on view for two years.
---
If you are a part of an organization and would like the ACT staff to talk to your group about public art, please contact Gina Rodriguez, Cultural Affairs Manager at grodriguez@providenceri.gov.
---
Please note that the October 2017 meeting of the Art in City Life Commission has been canceled. The commission will meet next on November 15 2017.