Arts and Culture Advocacy 101, Design Week 2019, Summer Salsa Blast, Olneyville Multicultural Fest and WRGA Public Art Bike Ride and Community Feedback Session, and 2019 Community Table
Arts and Culture Advocacy 101
Thursday, September 12, 2019
6:00PM – 8:00PM
United Way of Rhode Island
50 Valley St.
Providence, RI 02909
Advocacy skills create awareness around critical issues and build coalitions to help create change in communities. In this training from the United Way of Rhode Island (UWRI), attendees will learn basic advocacy and coalition-building skills, how government works, and how we can advocate in our everyday lives – not just with legislators. Using a variety of data and information sources relevant to the arts, culture, and humanities sectors, participants will also start creating advocacy information sheets on the issues central to their community's well-being. While this training will be focused on the arts and culture community, the skills and knowledge shared by UWRI will be relevant for participants advocating any issues of importance to them.
UWRI is presenting this training in partnership with the City of Providence Department of Art, Culture + Tourism, Rhode Island State Council on the Arts, and Rhode Island Council for the Humanities.
For more info and free ticketing, see the event's Facebook page.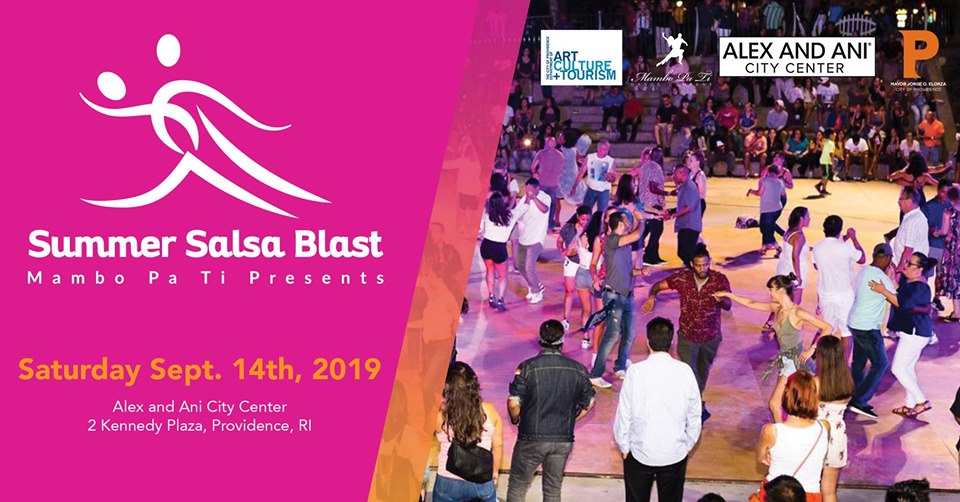 Mambo Pa Ti Presents: Summer Salsa Blast
Saturday, September 14, 2019
6:00PM – 11:30PM
2 Kennedy Plaza
FREE and open to the public
Mambo Pa Ti and The City of Providence are very excited to announce that MPT will be back with the final Summer Salsa Blast of the season. There will be great live music, DJs and dance shows from all over New England and beyond.
Come for a free beginners salsa lesson starting at 6:00PM
PERFORMANCES by:
MPT Semi Pro Salsa team
MPT Semi Pro Bachata Team
MPT Student Bachata Team
RI Latin Dance Synergy
Huracan
AND LIVE MUSIC by: Robertico y su Alebreke
Food and Beverages available for purchase
This event is brought to you by:
Arts, Culture + Tourism
Alex and Ani City Center
Major of Providence Jorge O. Elorza
For VIP tables and more information contact us at 401-952-2490 or via email Mambopati@gmail.com
For more information, see MPT's Facebook event.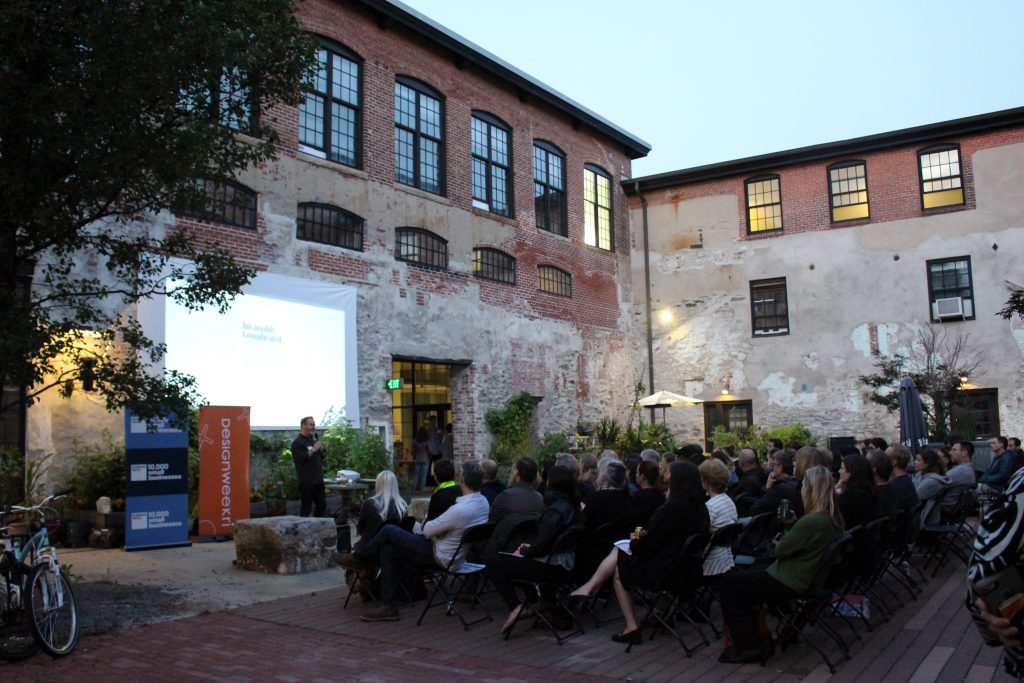 Design Week 2019
September 12 – 21, 2019
Various sites and times
Full calendar of events here.
We are proud to be a partner of the 6th Annual #designweekri – a multi-day, statewide celebration of design in Rhode Island happening September 12-21!
For more info, www.designweekri.com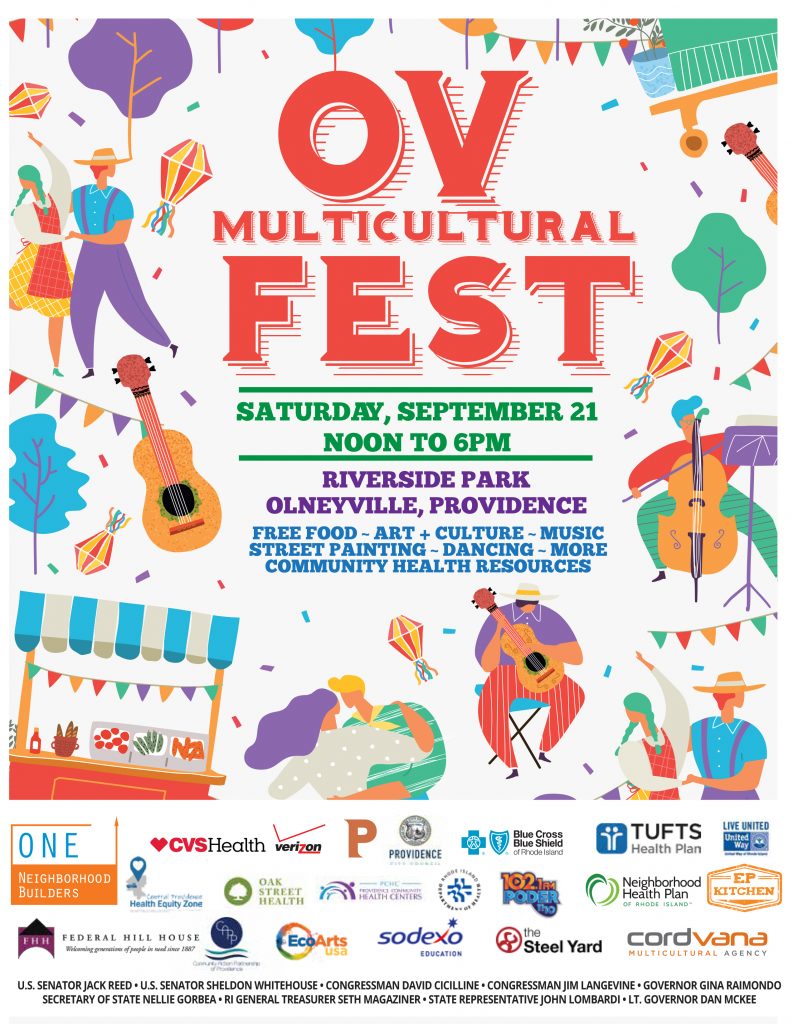 Olneyville Multicultural Fest
Saturday, September 21st
12:00PM – 6:00PM
Riverside Park
#OVFest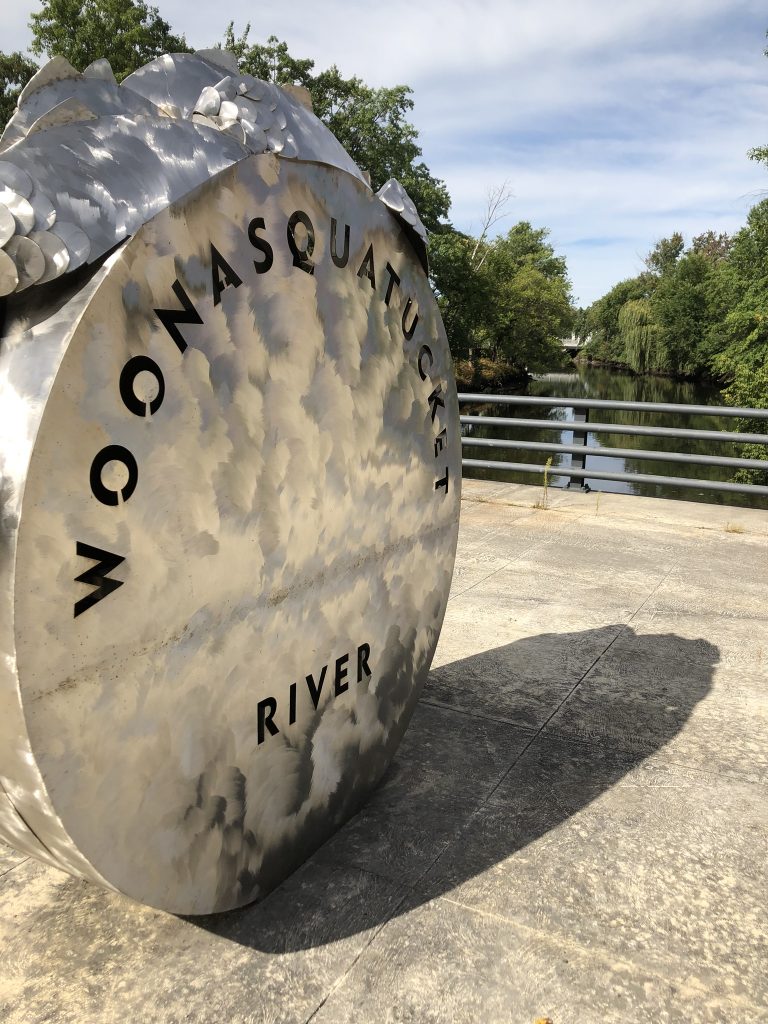 WRGA Public Art Bike Ride
Saturday September 21, 2019
3:00PM – 4:30PM
Pedestrian Bridge between Promenade St and Providence Place
Bike the greenway and learn about new and established art from Woonasquatucket River Watershed Council, the Steel Yard and Greenway Arts public artists
Ride begins at 3:00PM on the pedestrian bridge between Promenade St and Providence Place near Gillian Christy's "The Return Home" sculpture and ends at approximately 4:30 at Riverside Park for ONE Neighborhood Builders' Olneyville Multicultural Festival.
Riders must provide their own bikes and be comfortable biking on city streets. Helmets are strongly recommended.
Free and open to the public.
For more information and updates, see the event's Facebook page.
Woonasquatucket River Greenway Arts Community Feedback Session
Wednesday October 2, 2019
6:00PM – 8:00PM
FREE ADMISSION
Olneyville Branch of the Providence Community Library
1 Olneyville Sq.
Providence, RI 02909
Produced by the City of Providence's Department of Art, Culture + Tourism in partnership with WaterFire, The Steel Yard, The Wilbury Theatre Group, Manton Avenue Project, Woonasquatucket River Watershed Council and The Dirt Palace with support from the National Endowment of the Arts, the Woonasquatucket River Greenway Arts (a.k.a. WRGA) is a series of site-specific performances and temporary works demonstrating the potential for a public art park along the banks of Providence's historic urban waterway.
On Wednesday October 2 from 6pm-8pm, the partners involved in the Greenway Arts Project invite our community to join us at The Olneyville Community Library for a special event hosted by The Wilbury Theatre Group, the City of Providence's Dept. of Art, Culture, + Tourism, and The Olneyville Community Library that is part feedback opportunity, part listening session, and all celebration of the culmination of this groundbreaking project.
Join us as we archive the complete film of The Olneyville Expo into the Olneyville Library's collections for generations of community members to come, and share your own thoughts on the Greenway Arts Project!
For more information, visit http://artculturetourism.com/wrga
Or the event's Facebook page.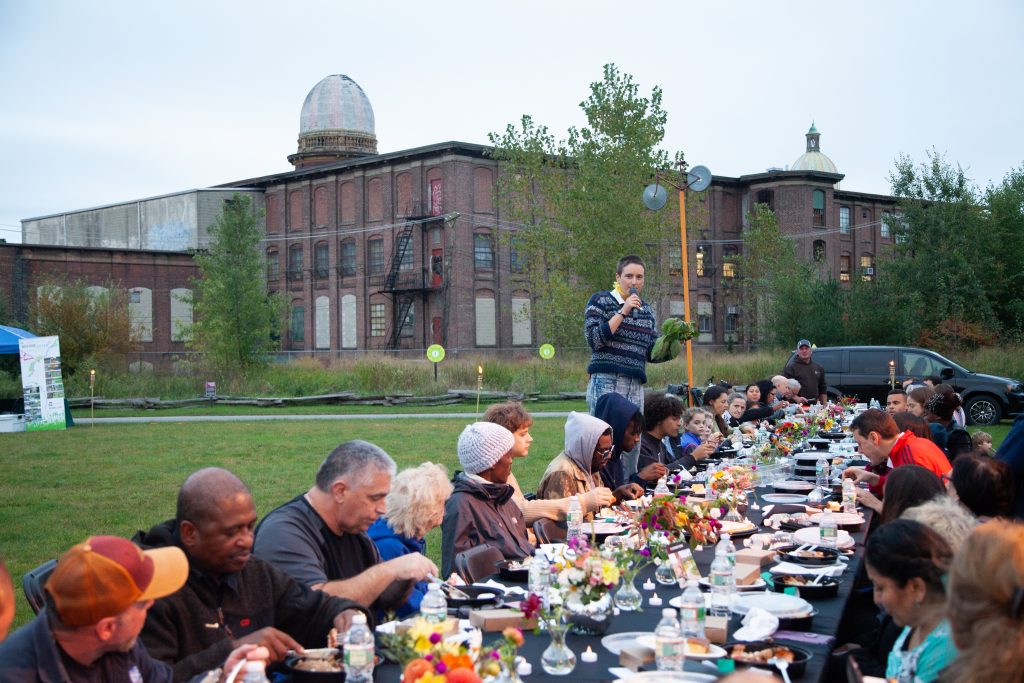 The Department of Art, Culture + Tourism, Southside Cultural Center of RI, West Elmwood Housing Development Corporation Sankofa Market and the African Alliance of Rhode Island present:
Providence Community Table 2019
Featuring artists affiliated with Rhode Island Black Storytellers' Community Flavors and the Sowing Place initiative, funded by Kresge FreshLo
Friday October 11
Welcoming at 5:00PM
Seating at 6:00PM
FREE and open to the public; food is first come, first served
Facilitated by artists, we share conversations across the table and across cultural, linguistic, and class divides. This year's Community Table celebrates the closing of our Sowing Place project, and the birth of new opportunities to connect art, food, health, and prosperity in our neighborhoods.
For more information visit: http://artculturetourism.com/sowing-place
or contact ACT Special Projects Manager Micah Salkind at msalkind@providenceri.gov or 401-680-5774
The Department of Art, Culture + Tourism has organized a Community Table for the past two years as part of its seasonal public programming. These events provide a meal for up to 200 attendees in public space.