On October 11, 2019 the Department of Art, Culture + Tourism and Sowing Place Initiative project partners produced the Community Table, serving over one hundred and fifty meals to our community members in celebration of art, food, health and prosperity in Upper Southside and the West End.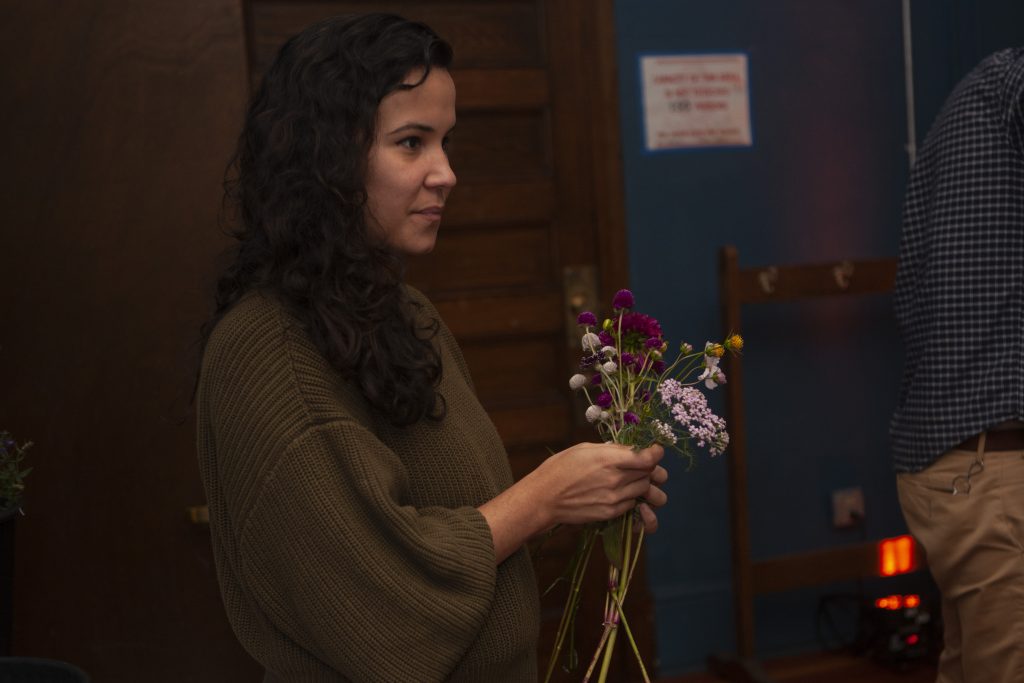 The event featured storytelling and performance from Valerie Tutson and the Rhode Island Black Storytellers, Sidy Maiga, Vatic Kuumba and Laura Brown-Lavoie, temporary installations from Shey Rivera Rios and Kei Soares Cobb, and a delicious meal prepared by four neighborhood chefs: René Sanchez, Jazandra Barros, and Jessica M Zeon, featured plant based, Mexican, and African cuisine while desserts were made by local chef, CJ Jimenez. Produce was grown locally at Southside Community Land Trust and flowers were brought to us by Osamequien and Hocus Pocus farms. It was held at the Southside Cultural Center of Rhode Island, and the meal was cooked in the West Elmwood Housing Sankofa Community Kitchen.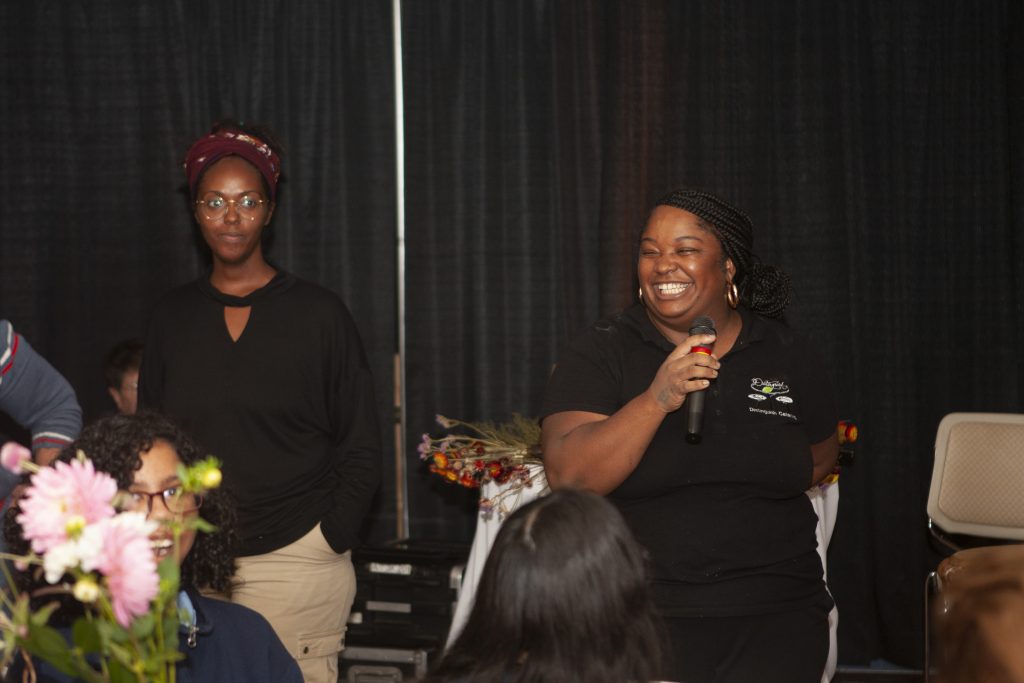 Participants at the Community Table wrote a collective poem to commemorate the evening and left with hand poured soy candle and crystal votives made by local artist Sharee Moavero.
The Department of Art, Culture + Tourism has organized a Community Table for the past two years as part of its seasonal public programming. This year's event is a collaboration between the partners who have worked together for the past three years to develop and implement the Sowing Place Initiative, a City-led coalition that empowers communities, vendors, and artists of color to build a strong, inclusive local cultural economy and a resilient local food system.
"Through our Kresge FreshLo-funded Sowing Place initiative, ACT has helped foster vibrant neighborhood connections on the Southside and in the West End," remarked Stephanie Fortunato, Director of Art, Culture + Tourism. "Community-driven creative placemaking projects spearheaded by AARI, WEHDC/Sankofa, and SCCRI have helped professionalize new cultural entrepreneurs by making connections between food access and art while promoting expansive visions for health and well-being."
Now nearing the end of its second implementation year, the City and its Sowing Place partners are working to foster opportunities for vendors to expand their operations. Providence growers interested in cooking, catering opportunities, or developing value-add products are encouraged to use the newly opened Sankofa commercial kitchen. Caterers providing meals at Community Flavors will have a chance to experiment in the newly-finished space and share their culinary creations with event participants. Neighborhood-based and arts vendors are encouraged to sell goods at the annual Cultural Extravaganza.
"Sowing Place has been a journey in boosting neighborhood spirits…connecting people to the arts and food experiences has been a pathway to enhance public health, public safety and public awareness of the many contributions of folks from all ways of life to the vibrant pulse that makes Providence the Creative Capital of the world!" –  Ramona Bass-Kolobe, Sowing Place Advisor.