Special Committee for Commemorative Works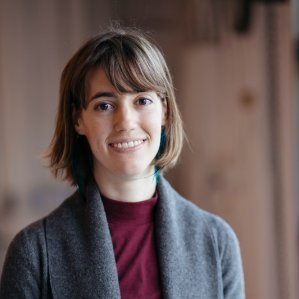 WRITTEN BY EMMA BOAST, BROWN UNIVERSITY
Greetings! My name's Emma, and I'm a second-year student in the Master's program in Public Humanities at Brown University. This semester, I'm honored to be working with the Providence Department of Art, Culture + Tourism (AC+T) as a Commemorative Projects Fellow. In this role, I'm developing citywide policy recommendations for commemorative works. This is a broad category but basically encompasses anything that represents the past in public space, including monuments, memorials, historical markers, and plaques. As the office gears up to release this policy, I wanted to share a brief update on what I've been working on. My role here at AC+T emerged from a recent recommendation issued by the city's Art in City Life Commission, which released the Art in City Life Plan in April 2018. Inspired by recent conversations around the significance of commemorative works (particularly monuments) in public life, the Art in City Life Commission recommended that AC+T develop a policy to address commemorative works in a unified, transparent manner across the city. Based on this recommendation, the City plans to convene a group of experts in local and public history who will both review requests for changes to current commemorative works and evaluate proposals for new commemorative works.
Over the last several years, cities from New Orleans to New York have sought public feedback and convened all manner of committees and commissions in order to critically examine their commemorative landscapes. Although these conversations occurred in diverse geographic and social contexts, they reflect a shared belief that current representations of collective memory in public space do not adequately address history's inherent complex and contested nature. Certain histories are commemorated more prominently than others, while others are rendered invisible or barely commemorated at all. And even when new commemorative works are dedicated, they may recede from public consciousness because they fail to resonate in everyday life.
In my research, I've been particularly inspired by initiatives like Philadelphia's Monument Lab, and the work of artists like Rosemary Mayer and Free Egunfemi, who have pushed the conceptual and formal boundaries of commemoration. These projects raise some difficult questions. Who decides what should be commemorated and memorialized in public space? How do we move beyond bronze statues and granite memorials to commemorative forms that are better suited to difficult histories and contested forms of public memory? What would it mean for a monument or memorial to invite public participation or to become a site of ritual?
Of course, these questions also present an exciting opportunity to reframe commemoration as an ongoing process of reflection and action, and to rethink history as a practice that can remake the present and enact future change. Within the next few weeks, AC+T will be presenting a policy recommendation inspired by these big questions. First and foremost, this document will offer a rationale for evaluating the social and cultural merit of both current and proposed commemorative works. It will also provide comprehensive outlines of these two processes, detailed assessment rubrics, sample submission forms, and a selection of case studies from other cities. We're excited to share our work with you!