Creative Workforce and Arts Education: Turnaround Arts Providence launches tap dance program at Roger Williams and PVD Young Makers supports Autism Awareness
Turnaround Arts Providence Updates
Second year Brown MFA students performed Shakespeare's The Tempest for each of our TA:P schools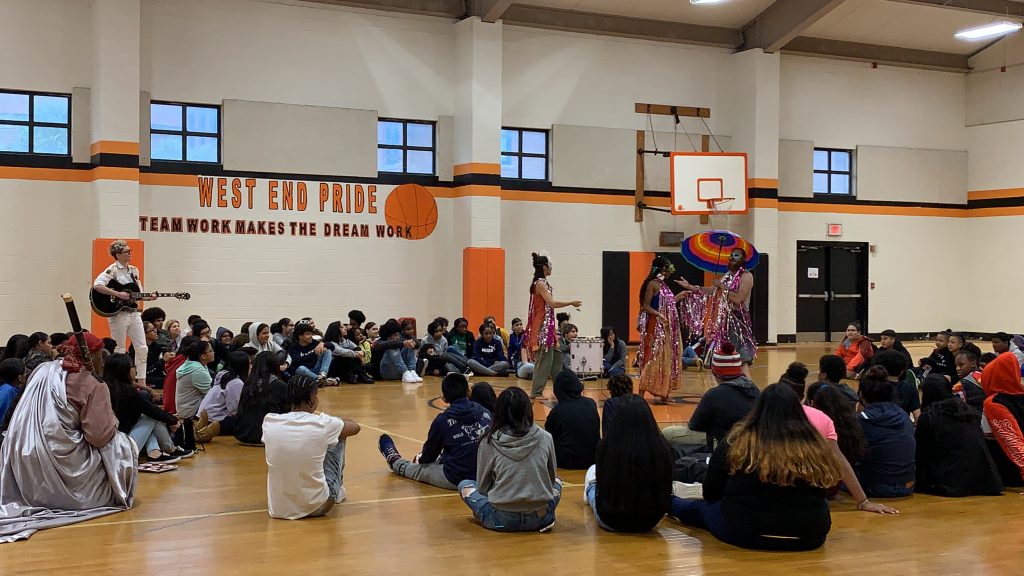 Here see the performance for Gilbert Stuart  in the West End Rec. Students from each school participated in a workshop about the play before the date of their performances and the teachers were given study guides to use with their students.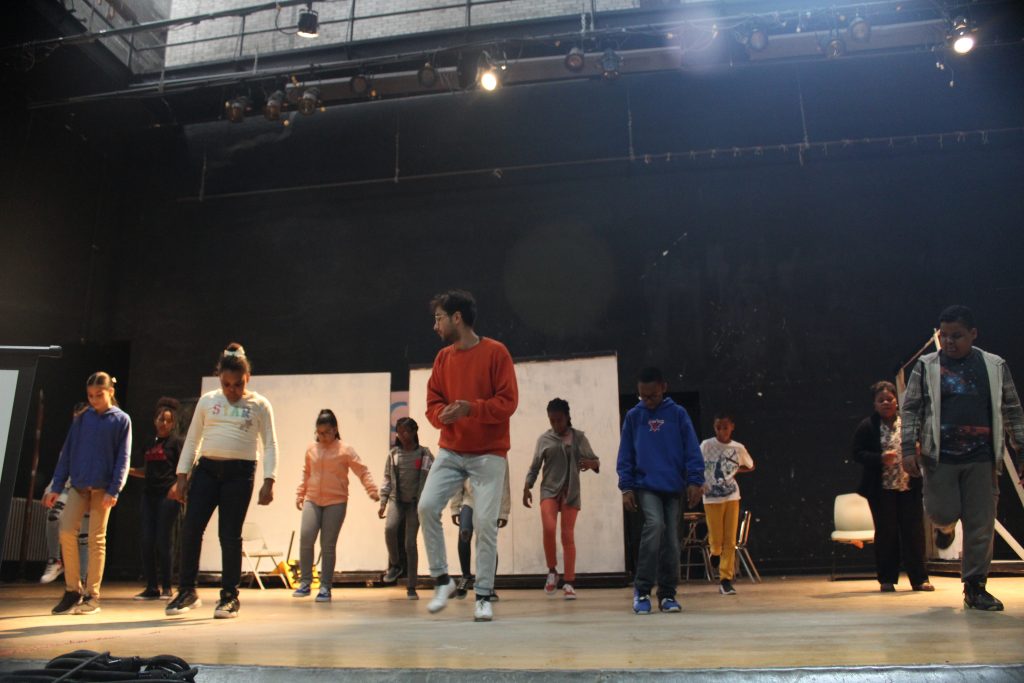 Rhode Island Latino Arts' teaching artist Orlando Hernandez is in residence at Roger William Middle where he facilitates tap dancing with 6th through 8th grade students. These students will be performing a tap piece at the school's winter celebration on December 18th. Big thanks to LaBrie Dance in Smithfield RI, who donated tap shoes for this program and worked to make sure that all of the students had the correct sizes to dance comfortable and feel confident.
---
Run by the Department of Arts, Culture + Tourism in collaboration with the Providence Public School Disctrict, Turnaround Arts Providence launched in 2017 in DelSesto, Gilbert Stuart and Roger Williams Middle Schools.
PVD Young Makers Fall 2019 Updates
First the stats:
As of September 2019, there are 2,493 registered users in Maker Spaces at PCL and PPL spaces and 560 of these patrons are super users who are more deeply engaged in PVDYM programming.
Over summer 2019, 1,800 patrons were served by the PCL Mobile Maker Lab and 24 teens worked in 9 libraries, completing 2,880 hours of paid work through a collaboration with the City of Providence Youth Summer Employment Program.
The teen interns have been working with the Providence Community Library to develop "Sensory Story-time" offerings. At a recent staff meeting they tested weighted blankets for patrons to utilize. Pictured here teen interns Didier Martinez, Owen Herlihy, Rosalinda Hernandez and Deborah Adekunle. According to Francesca Del Prete, PCL's PVD Young Makers Youth Services Librarian, the group will be focusing their redesign on making the weighted pockets adjustable so users can add weight where they need pressure. They plan to create a washable cover for the blanket as well! The next Sensory Friendly Story Time will be held at PCL's Mt. Pleasant Branch Library on Saturday, December 14, at 10:30am.
Are you an adult interested in maker spaces? There is a great new Adult Maker Night at PCL's Mt. Pleasant Library that is gaining popularity.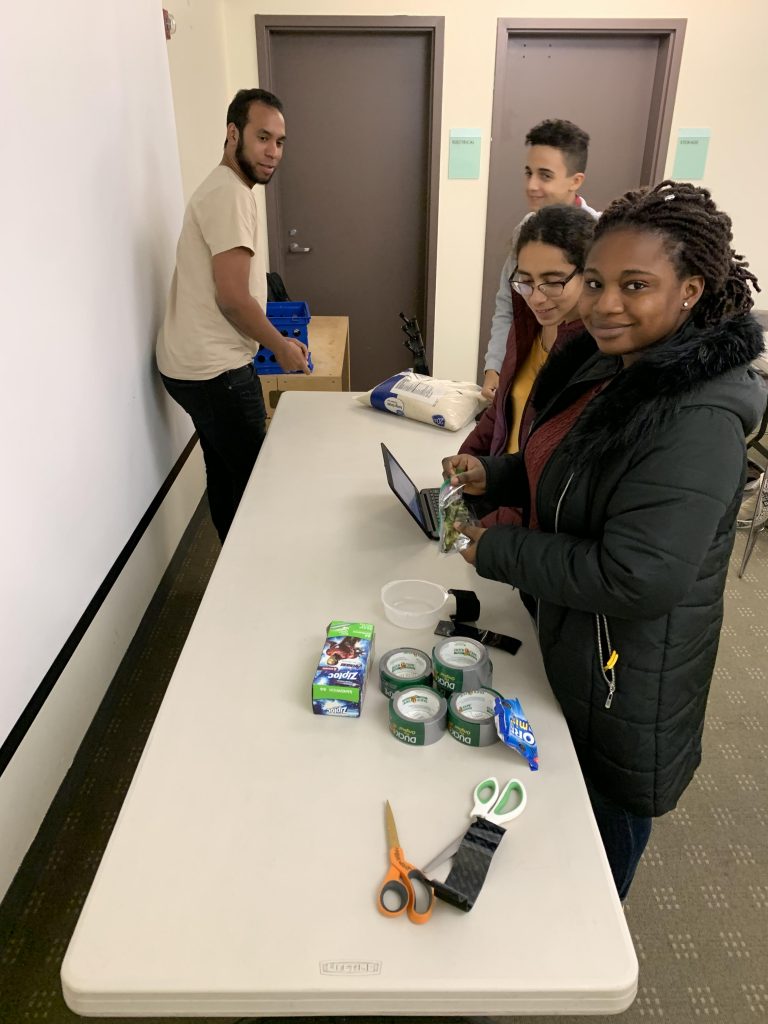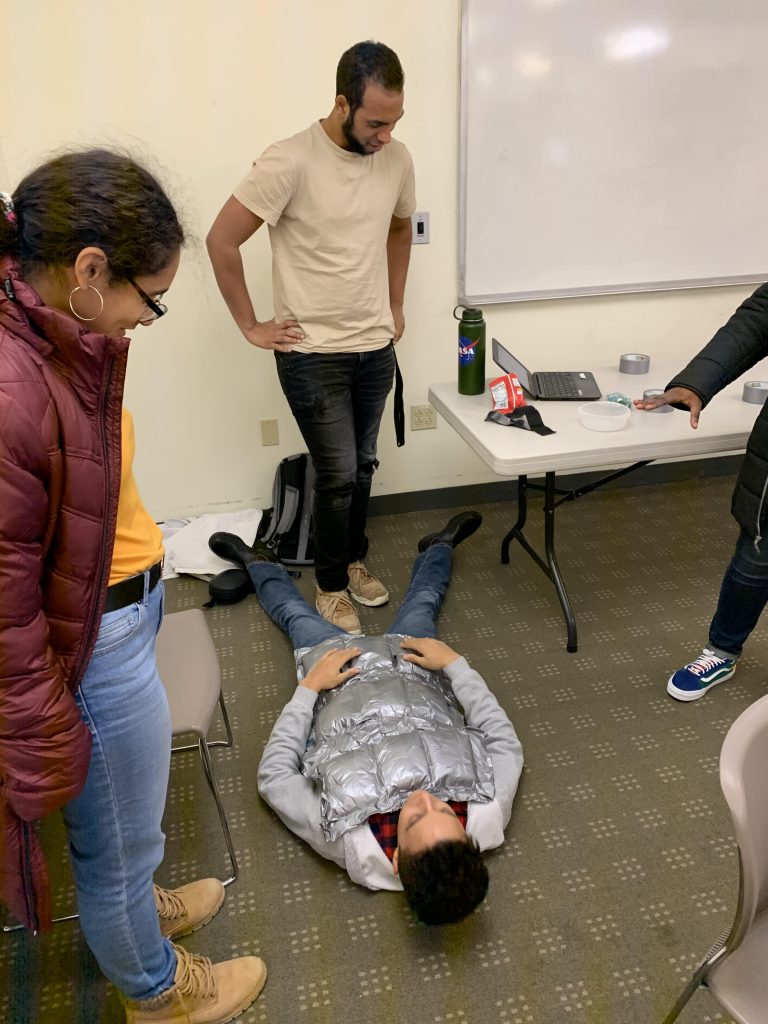 ---
Providence is a maker city. In an effort to increase youth access to local Maker experts, spaces and tools in an equitable way, the City launched the PVD Young Maker initiative. In addition to exposing young people to exciting technologies, this initiative seeks to bolster STEAM (Science, Technology, Engineering, Arts, and Math) learning, promote creativity and positive youth development, and prepare young people for the 21st century global workforce. For more information about PVD Young Makers, see its website.