Holiday artist markets, bilingual performances, and season re-caps from the Providence Biennial For Contemporary Art and The Providence Children's Museum

Thirsty's 15th Annual Holiday Sale
It's that time of year again! Come to the Nicholson File Artist Studios for a magical showcase of art and gifts from over 40 artists & makers in the Providence area. This year's sale kicks off with a dazzling opening party on ~~Friday December 13th~~ from 6-9pm. The opening celebration will include carefully curated tunes by local dj John Foley, a spectacular laser light show, aura photos from Bright Fuschia, and a visit from our very own Dirty Santa! Support your local artist community!
Open Hours are:
Friday 12/13 – *opening party* – 6pm-9pm
Saturday 12/14 – 1pm-5pm
Sunday 12/15 – 1pm-5pm
Monday 12/16 – 6pm-9pm
with work from:
David Allyn / Nidal Fakhouri / Rain Gregoire Rebis / Melissa Meyer / Amanda Soule / Fredric Gorman / Maxime Lefebvre / Alex Jacques / Joan Wyand / Howie Sneider / Jenny Rachel Sparks / Providence Plastic / Jessica Brown / Sam White / Quinn Corey / Jane Dillon / Ann Bright / Maret Bondorew / Frog & Toad Press / Michael Andrew Ezzell / Ashley Joslin / Ashley Schwebel / Briana Larson / Brian Dowling / Chris Kane / Christian Tonsgard / Erica Cioe / Colin Bliss / Daniel Neff / Dan Semeraro / Danika Notar / DWRI Letterpress / Erica Compton / Glenna Van Nostrand / Pretty Snake / Joshua Rodriguez / Julia Gualtieri / Walkeer Mettlling / Katrina Ellis / Lara Henderson / Freedom Food Farm / Lois Harada / Headmaster Magazine / Mike Knives / Narcissa Segura & more!
For more information, check out the Facebook page.

LA CUESTA MÁGICA
De: Luis Dante Castillo
Dirección: José Luis Suazo
Celebre la Navidad con música y alegría.
Descubre donde Los Reyes Magos, La Vieja Belén y Santa Claus buscan los juguetes para los niños del mundo.
Domingo, Diciembre 14 2019,  10:00 AM
Domingo, Diciembre 14 2019, 2:00 PM
Boletas $10
No se aceptan cambios o devoluciones.
Grupos tienen descuento por la compra de 10 taquillas o más.
Para más información llamar al 401-421-3227 o al correo ecastheater@yahoo.com
Obras y fechas están sujetas a cambios.
Plays and dates are subject to change.
​PLAYS ARE PERFORMED IN SPANISH WITH ENGLISH TRANSLATIONS SIMULCAST SUPERTITLES
LAS OBRAS SE PRESENTAN EN ESPAÑOL CON TRADUCCIÓN AL INGLÉS Y SUPER TÍTULOS SIMULTÁNEOS
Para más información o comprar boletos: https://www.teatroecas.org/la-cuesta-magica

Providence Biennial for Contemporary Art: Re-Seeding The City
Congratulations to the team that put together all the amazing programming for "Re-Seeding The City," a series of public programs and exhibition held this fall at Brown's Watson Institute and at the Rhode Island State House lower level gallery.
For more information, see selected press coverage from the show:
"Forces of Nature: Special exhibition and forum connects plants to people, policy, planning," ProvidenceOnline.com, Providence Monthly October 1, 2019.
Willis Kuelthau, "ReSeeding the City: Exploring the interaction between people and nature," Motif Magazine, October 16, 2019, p. 25.
Patrick Anderson, "A Strange place for modern art: Art gallery enlivens basement of Rhode Island State House," Providence Journal, Posted October 25, 2019.
RJ Heim, "Art gallery enlivens basement of Rhode Island State House," NBC10.
For more information about the Providence Biennial for Contemporary Art, see its website.
Providence Children's Museum Creativity Initiative Call For Installations
The Providence Children's Museum is currently seeking artists for spring installations. See here for their CaFE application site.
The Creativity Initiative is Providence Children's Museum's groundbreaking three-year project that seeks to connect all children to Rhode Island's creative community. The Initiative includes a series of rotating exhibits developed in collaboration with local creatives and provides opportunities for families to engage with immersive environments. New exhibits will open each season.
A series of hands-on workshops, complementing the theme of each exhibit, will give little innovators a chance to peek behind the curtain of real-world creative thinking and explore, ask questions, and find their own answers in the Museum's new, hands-on
Innovation Lab and Maker Studio. Children and their grownups will use authentic tools and materials, while trained Museum staff ensure a rich problem-solving experience. Professional creatives will also drop in for demonstrations and how-to sessions. Throughout the Museum, interesting creative artifacts, on loan from regional artists, designers, and arts organizations, will be on display, giving children an up-close look at
the step-by-step creative process.
The Creativity Initiative is funded in part by generous support from the Norman and Rosalie Fain Family Foundation, the Murray Family Charitable Foundation, the National Endowment for the Arts, the Carol A. Peterson Foundation, the Carter Family Charitable Trust, the Providence Journal Charitable Legacy Fund, the Hassenfeld Family Foundation, the Rhode Island Council for the Humanities, and the Rhode Island State
Council for the Arts.

Robot Block Party Save The Date and Signup
The Robot Block Party is Rhode Island's Celebration of National Robotics Week. It will be held from Noon – 4 PM on Saturday, April 4, 2020, at the Waterfire Arts Center, 475 Valley Street, Providence. The Robot Block Party is a partnership between Rhode Island Students of the Future and the Humanity Centered Robotics Initiative at Brown University.
To register and sign up for the Rhode Island Students of the Future mailing list, click here.
Congratulations to Community MusicWorks!
CMW is a finalist in a prestigious new prize for innovative music programming and social justice.
See The Lewis Prize site to learn more about the finalists.
PCL Feria de Libros y las artes Recap
Providence Community Library held its first Feria De Libros at Providence College on November 9 and it was a huge success! Feria del Libro y las artes de Providence is a free family-friendly, intergenerational festival celebrating multi-lingual Spanish and English literacy and arts through author readings, writing workshops, a young writers contest, visual arts activities, dance and music performances.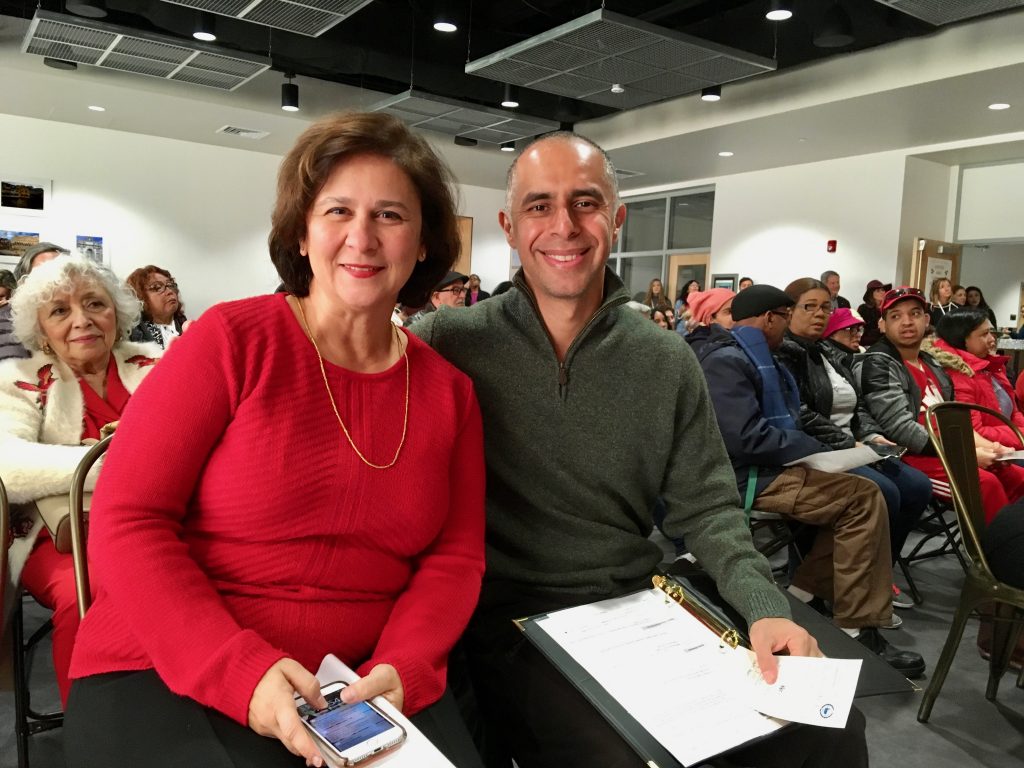 Honorary Feria co-chairs Secretary of State Nellie Gorbea and Mayor of Providence, Jorge O. Elorza