ILLUMINATING TRINITY
After nearly two years, we are excited to be finishing up our work on the Illuminating Trinity project this fall. Illuminating Trinity has been in a quieter phase over the summer, with storyteller Raffini's Violet's Village cultural programming for youth taking place in the Sankofa room at West Elmwood Housing and the Southside Community Library, and students from Alvarez High School collecting oral histories and conducting a city-wide public art field scan with teaching artist Anna Snyder in preparation for the installation of the Southside Stories.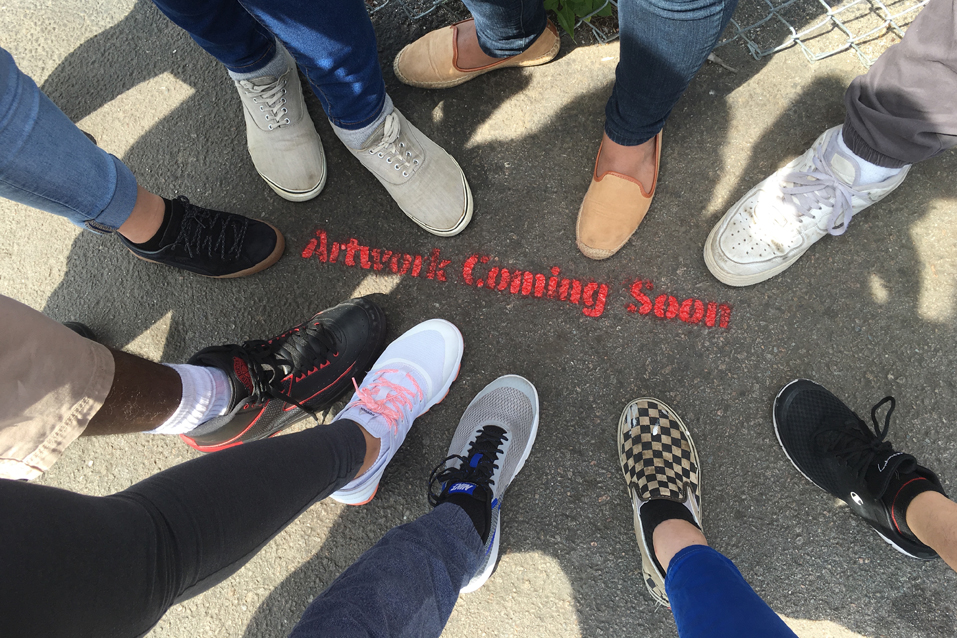 In addition to supporting the work of Raffini, Snyder, and the amazing young people they are working with, we are also thrilled to be supporting Rhode Island Latino Arts and Rhode Island Black Storytellers as they develop new programming at the Southside Cultural Center of Rhode Island. Between July 2 and August 13, RILA brought master drummer Jesus Andujar to teach free weekly drumming workshops in the Southlight Pavilion. With between eight and twelve students each week, the Sunday drumming sessions became a perfect way for SCCRI to connect with neighbors and passers by during the summer months.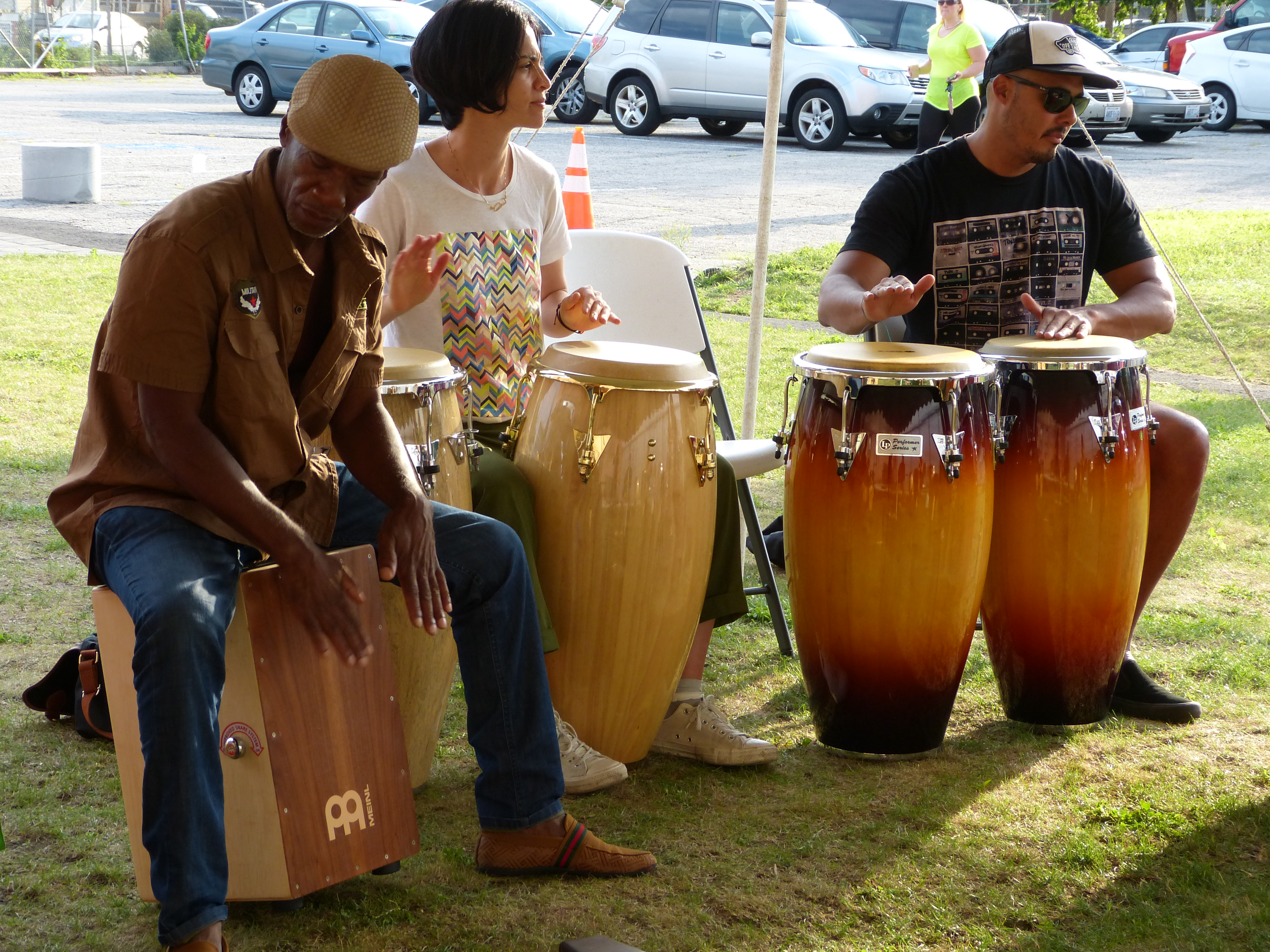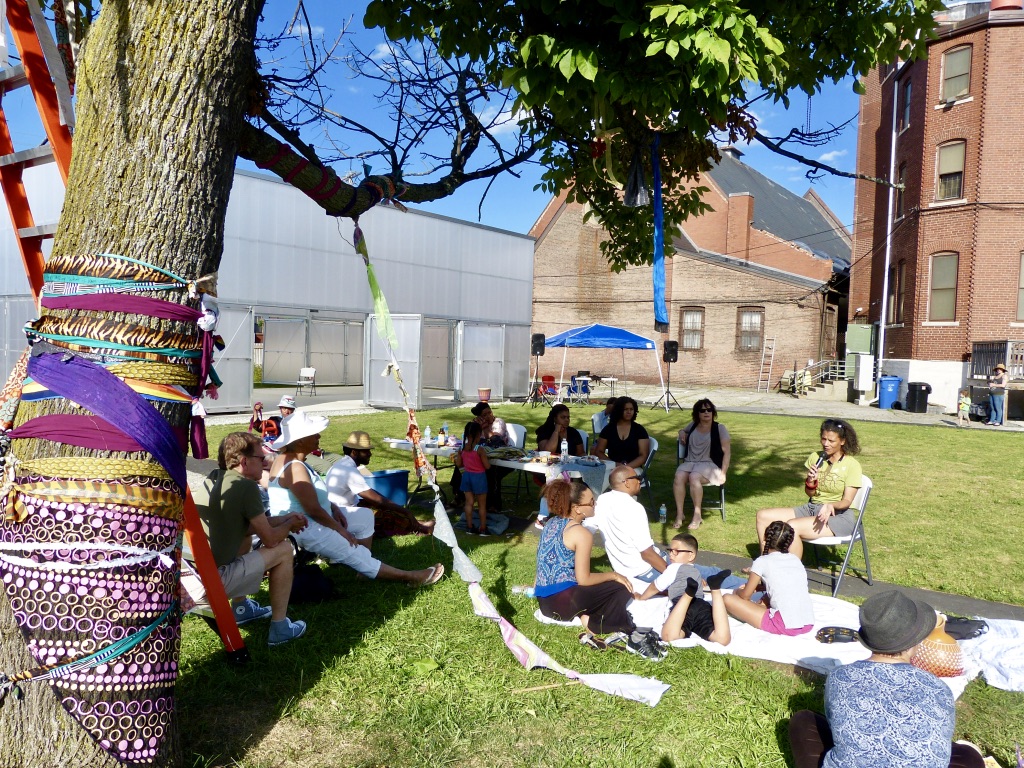 On July 30, RIBS and RILA co-hosted a Cultural Celebration and Community Tree Wrapping. The event, designed to honor a tree on the Pavilion grounds that was saved during the site renovation, began with a storytelling circle and drumming. Participants were guided to a table where varieties of fabrics, ribbons, and writing implements were arrayed. There they were invited to contribute a poem, prayer, or other piece of adornment to the tree. Food Trucks provided some light fare while participants made the tree into an evolving sculpture speaking to their hopes, dreams, and memories.
Save the date of Thursday November 2nd, between 5:30 and 8:30 PM for a Dia de Los Muertos procession connecting the histories of Grace Church Cemetery to contemporary performances in the Southlight Pavillion. Participants are invited to bring flowers and photos of a loved one to place on an ofrenda or community altar and luminaries are welcome but please refrain from bringing any that require open flame. The procession begins at 6:45 PM.
Stay tuned for updates about other Illuminating Trinity programs throughout October.
For more on Illuminating Trinity , check out: http://artculturetourism.com/category/illuminating-trinity/