A one-day-only event (September 23, 2017), the Doors Open Rhode Island Festival will provide free, behind-the-scenes access to 20+ unique places and spaces across Providence. Every participating location has a combination of architectural, historical or cultural significance, which together tell the story of what makes this city so special. Visitors will build their own explorations of participating venues, each activated with programming and interpretation.
Members of the public will have the opportunity to explore Barnaby Castle, Providence's greatest Victorian mansion; climb up inside the giant copper dome above Beneficent Congregational Church; see RISD's industrial Jacquard Loom in action, and much more.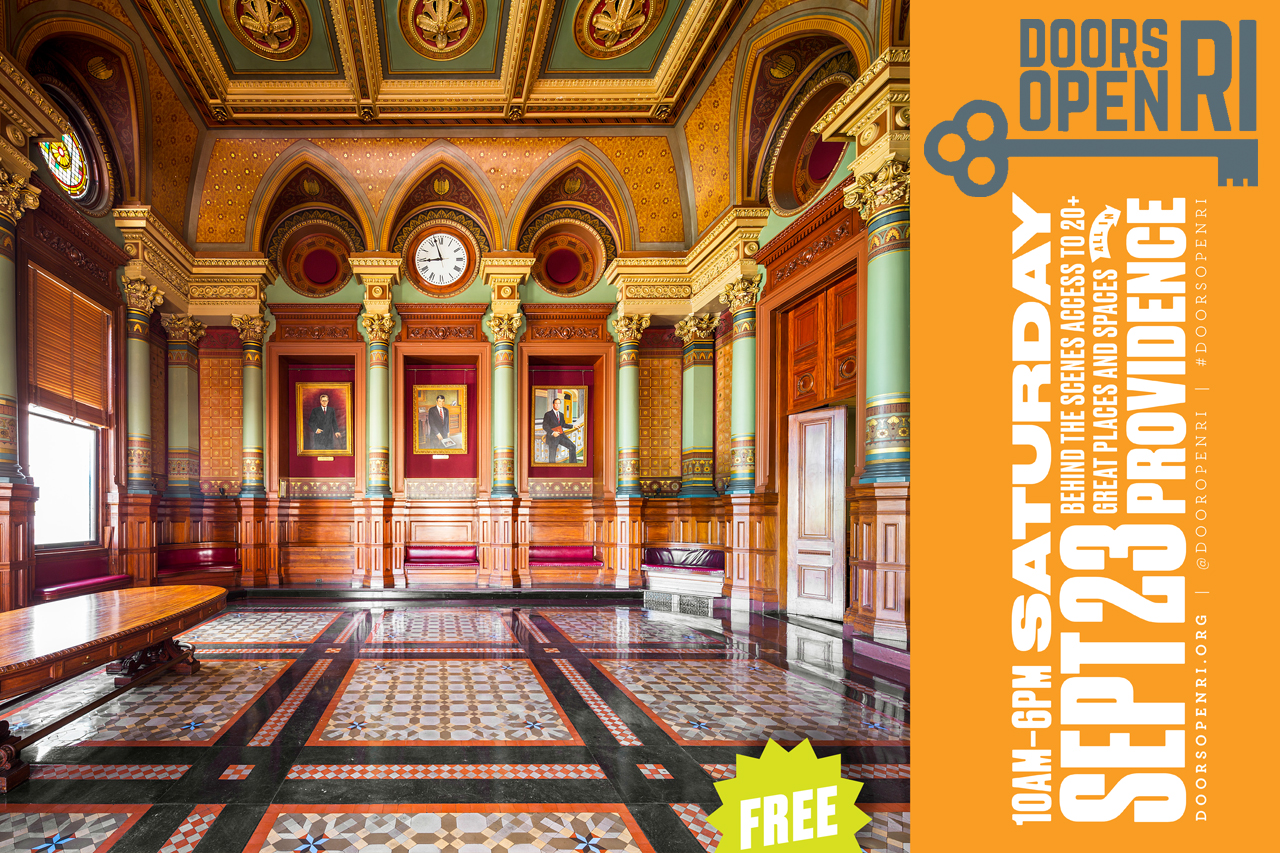 "Providence is full of architectural treasures, many of them hidden in the most unexpected places. Doors Open RI will connect you to these unique spaces and show you what makes our city the Creative Capital." said Providence Mayor Jorge Elorza. The Mayor is pleased to open the doors of City Hall and the city's archives especially for the event.
Festival sites are spread out across the city spanning from the Ladd Observatory on the East Side to Atlantic Mills on the West Side. RIPTA is providing complimentary transportation between participating venues. Using the program's mobile enabled website, visitors can pick and choose where they want to explore.
Access to festival sites is free of charge and does not require reservations, but participants are encouraged to sign up for festival newsletters and follow Doors Open RI on social media (@doorsopenri) for last minute announcements. Lines are expected at certain locations.
The Doors Open RI Festival is part of a movement of free, citywide "Doors Open" and "Open House" events that take place annually in over 50 cities around the world.
Doors Open Rhode Island
Festival: September 23, 2017
Web: http://www.doorsopenri.org/
Social Media: https://www.facebook.com/DoorsOpenRI/