Creative Community Health Worker Fellowship
Summary
The City of Providence has awarded five artists to participate in a new pilot training in Artist Facilitation and Community Health Work followed by a three-month residency in a community based organization. Co-led by Providence's Department of Art, Culture + Tourism (ACT) and Healthy Communities Office, the Creative Community Health Worker Fellowship provides 70 hours of training under Dr. Dannie Ritchie, Director of Community Health Innovations of Rhode Island and three Artist-Facilitators, Laura Brown-Lavoie, Vatic Kuumba and Valerie Tutson. This pilot program is designed to support artists to become RI certified Community Health Workers, expanding the impact of the arts on addressing social determinants of health. This fellowship is an extension of the City's Sowing Place Initiative, generously funded by the Kresge Foundation.
Awarded fellows begin weekly classes in core competencies on February 12, 2020 through the first week of July. ACT will then place each fellow as an artist-in-residence in community based organizations in Providence's West End and Upper Southside from July through October 2020. Awardees will be provided a $1000 stipend for their participation in the training and up to $5000 for their summer 2020 residency (this all-inclusive budget shall include an artist fee and materials, pending budget approval).
Program Goals
The City of Providence believes the Creative Community Health Worker Fellowship will expand the City's direct reach to neighborhood residents and test a new pathway towards employment in both creative and community health worker fields. In this spirit:
Fellows will receive training in core competencies of community health work along with applicable strategies for using the arts (across disciplines) to address social determinants of health in community settings;
Fellows will receive mentorship in developing their portfolios towards CHW Certification;
Fellows will be provided a paid opportunity to implement newly learned skills and gain field hours necessary for CHW certification;
Host sites will benefit from co-developed arts-integrated programming designed for their constituencies;
Artist Facilitators and CHI-RI will expand their training modules and pedagogical strategies;
The City will gain insights as to how and whether to further develop a pipeline for artist facilitators and community health workers as a method of creative workforce development;
Providence residents will experience and participate in arts and cultural activities led by the Creative Community Health Worker Fellows.
Creative Community Health Worker Cohort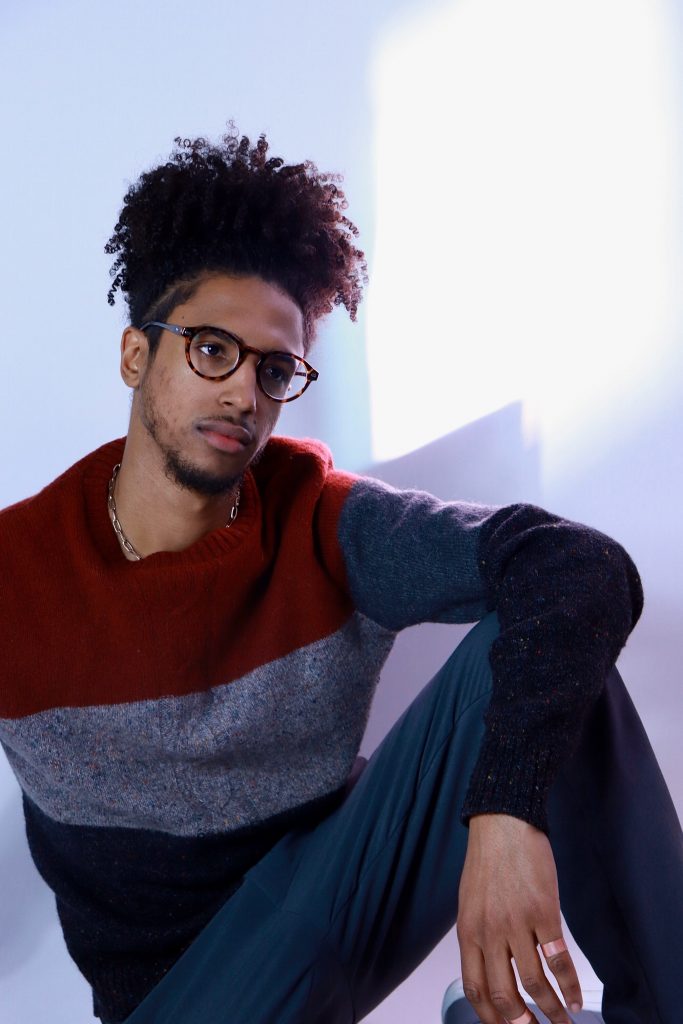 Anthony "AM" Andrade (he/him/his) is an interdisciplinary teaching artist and passionate youth advocate from Providence, RI. A music production and digital media instructor at AS220 Youth + Industries, Andrade also works with incarcerated youth at the Rhode Island Training School. With mindfulness and breathing practices as a leading force in his art, work, and life, Andrade explores systemic illusion and the health of "Self" and identity. He is a Yoga Alliance Certified Yoga Teacher (CYT-200) and a founding member of The Haus of Glitter Dance Company.
Magnolia Perez became an advocate of the Latino community as a bilingual teaching artist in Providence after moving from the Dominican Republic as a child. She has partnered as a teaching artist with Rhode Island Latino Arts and the Children's youth Cabinet in the Providence School Department, where she focuses on trauma-sensitive schools. Perez uses poetry and theatre arts therapy to connect with the community and to give youth opportunities to create safe and judgement-free outlets to express themselves. She holds a Bachelor of Arts from Rhode Island College.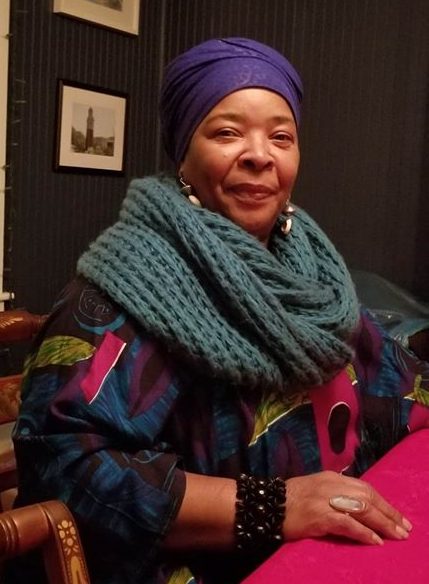 Raffini has always been strongly involved in her community. When she was only sixteen, she started an early learning program for children of young mothers in Pawtucket called Start Ahead Stay Ahead. There she taught children reading, counting, and art with the women in her neighborhood before being hired as a teacher at Head Start. Raffini later became involved with the Langston Hughes Theatre and Rites and Reason Theatre. Since then, she has used the arts as a platform to help countless youth and elders. For the last decade, Raffini has been involved in the Farmer's Markets throughout RI and Massachusetts, introducing her communities to gardening, farming and farmer's markets.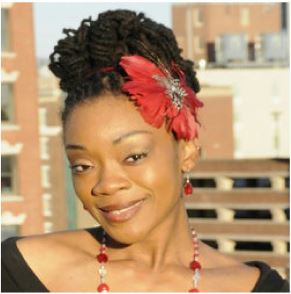 Satta Jallah is an accomplished entrepreneur, writer,artist, and holistic health practitioner. She is extremely passionate about impacting communities and organizations by building awareness and advocacy around issues like domestic violence, health disparities in communities of color, and reproductive justice. Jallah has been able to combine her art and activism through performing and co-writing the two time Congressional Award-winning play "Behind Closed Doors" and writing her book Made From S.O.Y.L. She is also the founder and CEO of Holistic Roots LLC, whose mission is to empower women to reclaim and own their health, wealth and beauty from the inside out.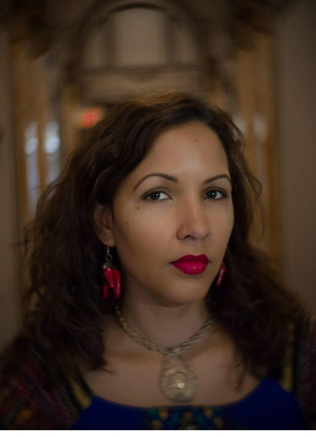 Sussy Santana is a poet, performer, and cultural organizer born in the Dominican Republic. Author of Pelo Bueno y otros poemas (2010).  In 2012 she released RADIO ESL a poetry cd, and the chapbook Poemas Domésticos (2018). Her poems have been featured in various anthologies and magazines. She has been coordinating La Feria, an artisan's market since 2014.  Santana is a 2015 MacColl Johnson Fellowship recipient, the first Latina writer to win the distinction.