Thank you to everyone who came out to the Pell Lecture on the Arts & Humanities. We were delighted to see the people of Providence thinking together through some thorny responses to the question "What is Cultural Justice?" A big thanks to the Southside Cultural Center of RI for hosting (don't sleep on the Center's Holiday Market and Cultural Extravaganza this Saturday, December 16th from 12pm to 4pm) and the panelists for their thoughtful and generous responses to our prompt. And thank you to those of you who shared your thoughts with us using the CULTURAL JUSTICE IS cards printed by our friends at DWRI Letterpress. Below are a few of your responses:
"Necessary"
"Reparations"
"Recognition and rebuilding of equity, inclusion, and opportunity."
"accessibility to resources + the right to claim space for 

all

."
"having our worth seen as worthy. Having our say, being heard, revered, and celebrated by everyone. Especially the 'dominant' culture."
"The right to not only access art and beauty but the right to determine what is beautiful and what is art for ourselves and our communities."
In the next months and years we will be expanding on our learnings from last night to better serve all the people in Providence's cultural communities.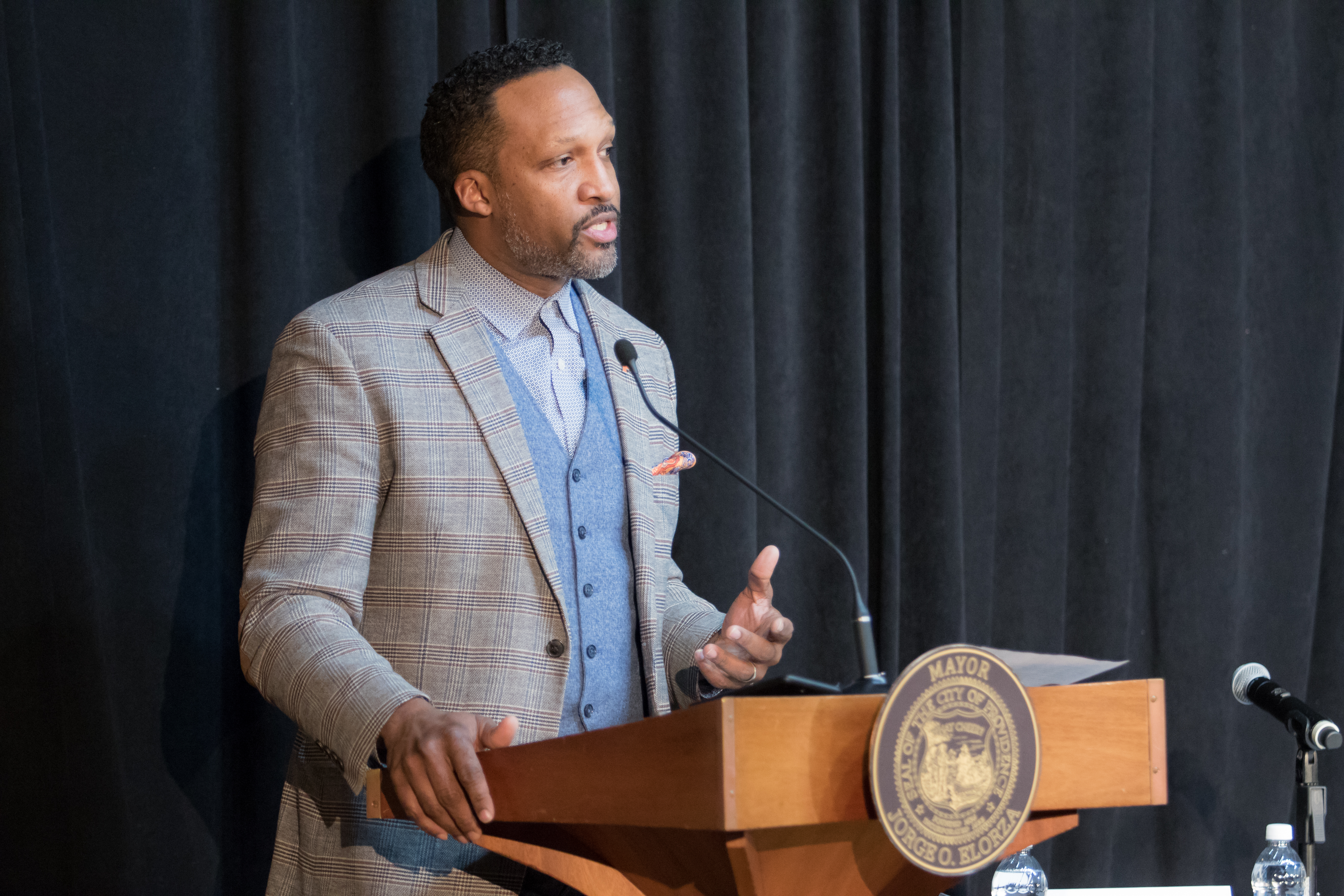 2017 Pell Lecture Keynote speaker Carlton Turner; photograph by Erin X. Smithers
---
If you missed the event and would like to listen to a recording of Carlton Turner's keynote and the panel discussion and Q&A that followed, see the embedded audio below. In the coming months we will transcribe and hopefully annotate the conversation with our esteemed panelists to delve deeper into the issues raised.
---