Fall Season Announcements, FirstWorks + PVD Improv
PROVIDENCE IMPROV FEST | SEPT. 12-14, 2019 | AS220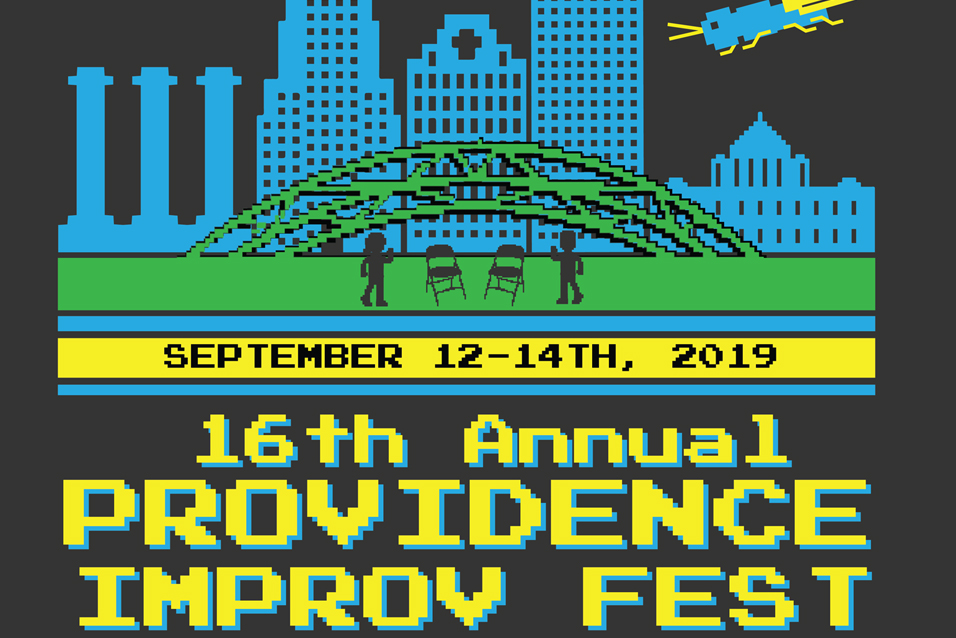 From September 12th through the 14th, North America's top improv comedians will descend upon downtown Providence's AS220 for three nights of unforgettable laughs and powerhouse performances made up completely on the spot for the 16th Annual Providence Improv Fest (PIF). Shows will run simultaneously on AS220's Main Stage and the AS220 Black Box Theater. Individual tickets for each show are $10 or, audiences can see an unlimited number of shows with a festival pass for only $35.
As always, this year's PIF features a wide array of performers and improvisational styles, with groups from Rhode Island, Connecticut, New York City, Los Angeles, Vermont, Chicago, Boston, Montreal, Florida, and more! 
"We continue to strive for diversity in every aspect of the fest, and this year, we're very happy to have incredibly talented, strong representation across multiple communities," says Tim Thibodeau, PIF's longtime Artistic Director. "If you've been before, you'll see lots of returning acts, but we also love fresh faces, so there's plenty new to see as well." 
INFO: https://www.providenceimprovfest.com/
---
FIRSTWORKS PRESENTS: TAYLOR MAC | SEPT. 14, 2019 | THE VETS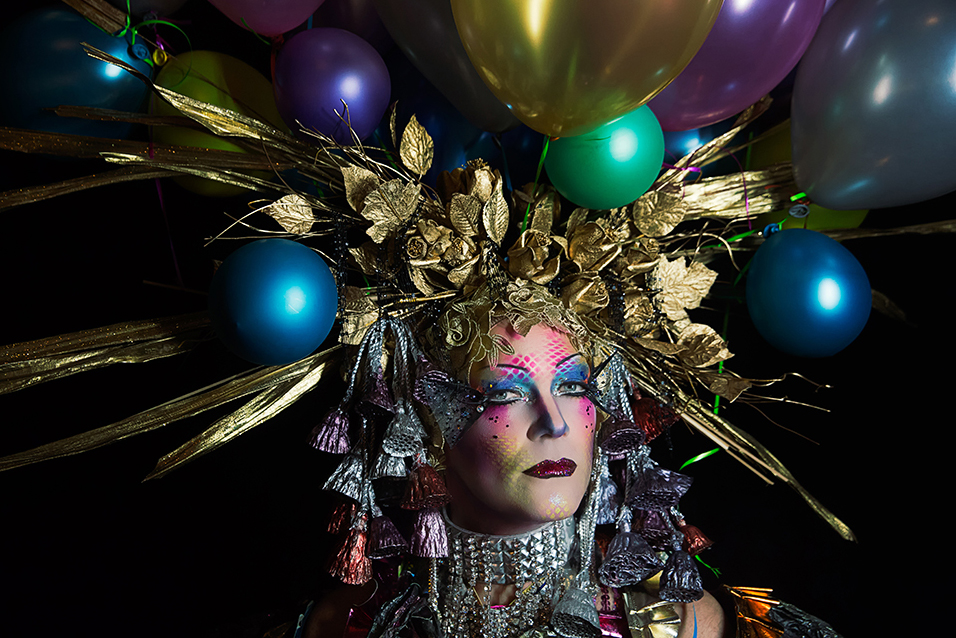 Taylor Mac, one of the most provocative voices in contemporary theater, will arrive in Providence for a landmark artist residency. The Tony-nominated, MacArthur "Genius" awardee is hailed for defying convention while engaging diverse audiences. FirstWorks and Brown Arts Initiative invite you to delve into the work of this extraordinary artist. Join us for residency events centered around an abridged performance of Mac's epic musical odyssey, A 24-Decade History of Popular Music.
---
PEACEFEST 2019: KIDS + CLIMATE | SEPT. 21, 2019 | INDIA POINT PARK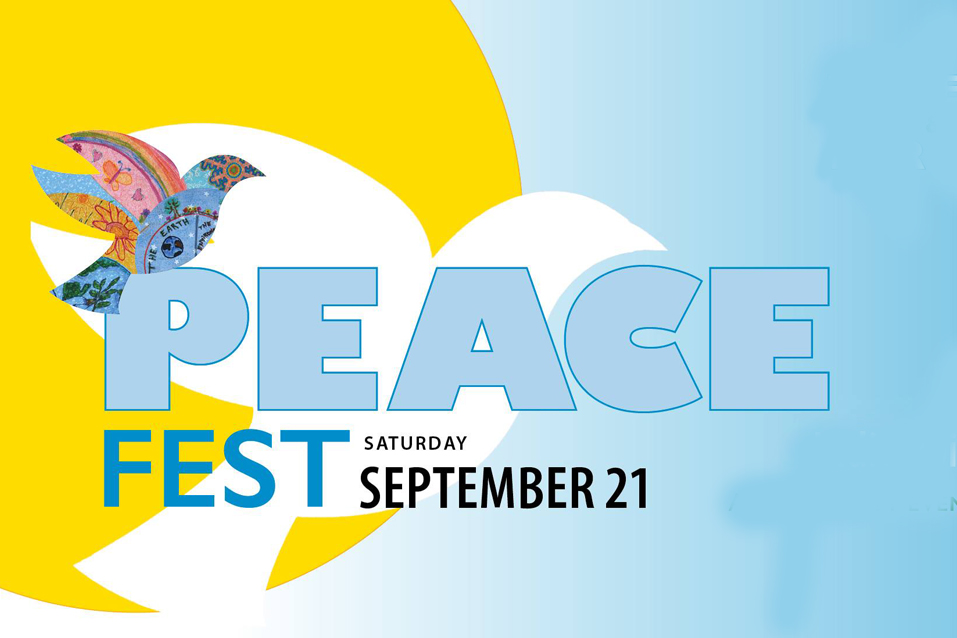 PeaceFest is The Peace Flag Project's annual celebration of the UN International Day of Peace. It is one of thousands of events hosted all over the world; it is a day for ordinary people to create events to foster peace and focus on the peaceful aspects of life on this planet. This year our focus is on children and youth as well as on climate issues. FREE & OPEN TO THE PUBLIC.
1:00 – 2:00 Activities for kids and families: Peace Flags, Peace Cranes, Peace Pinwheels; Big Bubbles; learning about guitars & ukuleles; and more….
2:00 – 3:15 Performances by kids & youth.
Hosted by the wonderful BILL HARLEY, performer & man of peace
Young storytellers, rappers, dancers, singers, musicians, and more…
3:15 LIVING PEACE AWARD
Sal Monteiro, Nonviolence Institute
3:30 – 4:00 Annual Peace Walk led by Interfaith Clergy
Event closes with Prayers for Peace.
INFO: https://www.facebook.com/events/568520770634836/
---
RHODE ISLAND CIVIC CHORALE & ORCHESTRA | 2019-2020 SEASON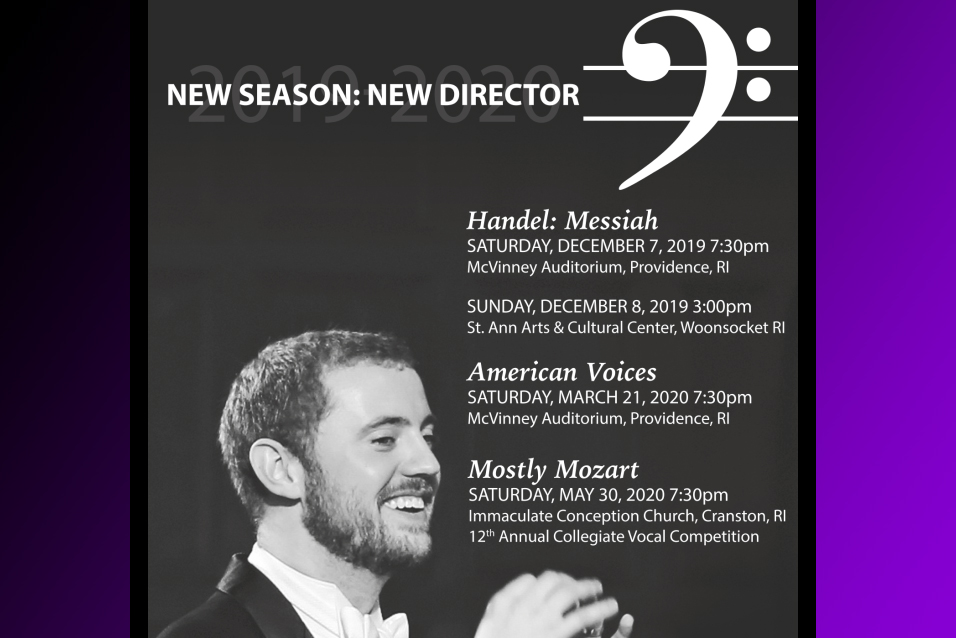 "Welcome to a new season with the Rhode Island Civic Chorale and Orchestra! As the new music director, I am thrilled to join this wonderful organization and the thriving arts community in Rhode Island. RICCO has a distinguished reputation for presenting the great choral-orchestral masterworks that we know and love. It is my goal to continue this tradition, while bringing a fresh perspective to these classics, and presenting new works that in their own right should receive equal acclaim. Our season contains some of Handel's most brilliant music, embodies a pure American spirit, and grapples with both faith and death. This is an exciting time for our organization and I hope you will join us for the wonderful journey."  – Joshua Rohde, Music Director
INFO: https://www.ricco.org/
---