Valerie June & Students at Newport Folk
She's Back!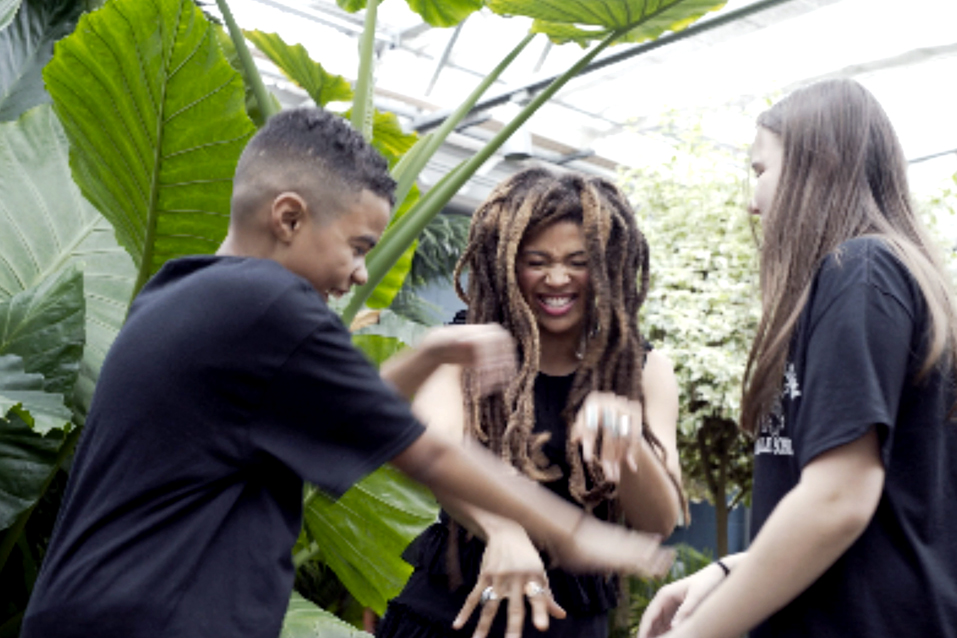 We're so excited about the opportunity for students from Turnaround Arts Providence to perform with Valerie June at the Newport Folk Fest on Sunday, July 29.
Below are some details about the kids' performance with Valerie June at Newport Folk Festival (held at Fort Adams State Park) They are invited to sing back-up for "Got Soul" with Valerie June, as well as accompanying on ukulele for 2 other songs.
– Youtube video for "Got Soul." CLICK HERE
– Sheet music for "Got Soul." CLICK HERE
The performance would take place at the Newport Festivals Foundation tent, where they accept sign ups for memberships to help drive awareness.
The Newport Festivals Foundation primarily supports educational initiatives, so it is a perfect fit for Turnaround Arts.
Timing would be mid to late afternoon. They would promote within the Foundation tent and send an alert through the festival app about the pop up performance.
The kids and their parents would be welcome to stay for the rest of the festival on Sunday.