Bumper cars, fringe, fire and fountains
SUMMER FUN @ ALEX AND ANI CITY CENTER
KICK-OFF: WEDNESDAY, JULY 18, 2018 | 4PM | ALEX AND ANI CITY CENTER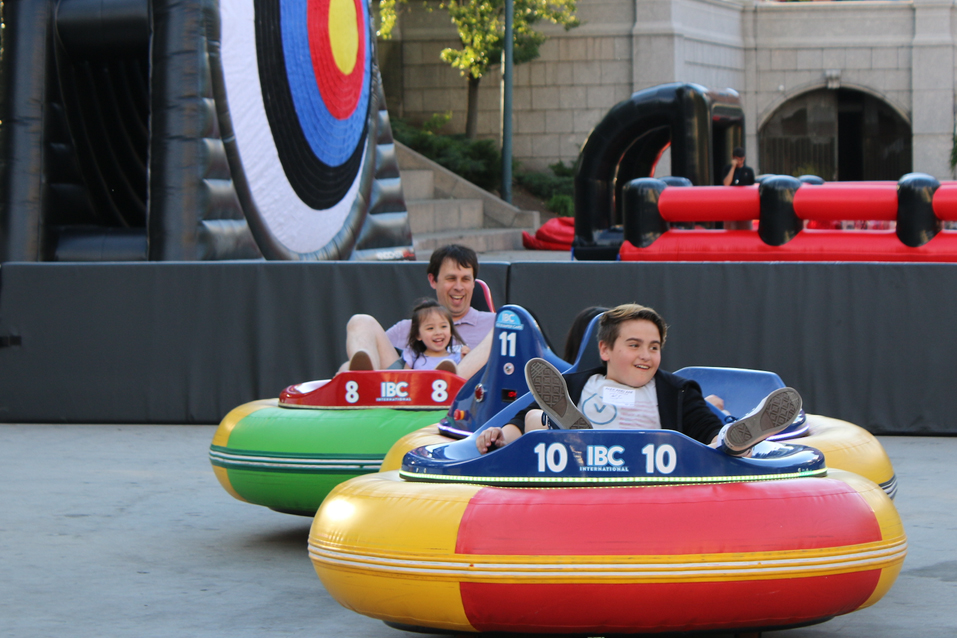 The ice has melted at the ALEX AND ANI City Center but that does not mean the fun has gone away. For the first time in nearly twenty years, the ALEX AND ANI City Center at the  downtown  Providence  Rink  will  become  a year-round  programming  destination  for  all ages.  In addition to the bumper cars which launched this past winter, the Providence Rink will offer new activities, including bubble soccer and foot darts, all summer long!
Join  Mayor  Jorge  O.  Elorza  and  the  Providence  Parks  Department  on  Wednesday,  July  18th  at 4pm to celebrate summer programming at the Providence Rink. "Downtown Providence is the perfect place for families to explore and have fun this summer,"  said Mayor Jorge O. Elorza. "The ALEX AND ANI City Center is a destination that cannot be missed with new and exciting summer programming, including our world-famous bumper cars. I invite everyone to come out and enjoy the shops, restaurants,  and parks in the heart of the capital city." The addition of weekly programming at the Providence Rink is part of the City of Providence's mission to turn downtown into a vibrant and active neighborhood.
Outdoor summer activity programming will be held Wednesday through Sunday evenings from 4:00pm to 10:00pm, event and weather depending.  Tickets for bumper cars and bubble soccer are $12 per person for 20 minutes. Bubble soccer players must be 12 years of age or older and meet a height requirement  of 60 inches.   Foot darts are free with the of purchase tickets for either bumper cars or bubble soccer. Reservations are recommended; however, walk-ups are welcome on a first-come, first-served basis. All patrons must sign a waiver before taking part in all activities.
---
fringepvd – the providence fringe festival
JULY 30 – AUGUST 4, 2018 | VARIOUS VENUES AROUND PROVIDENCE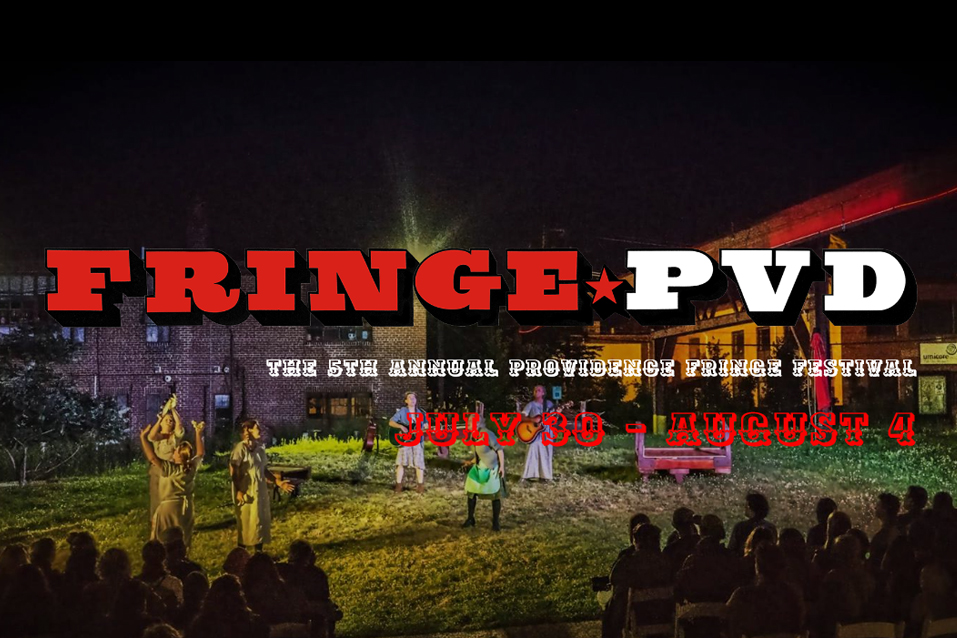 ​Founded in 2014 by The Wilbury Theatre Group, The Providence Fringe Festival, a.k.a FRINGEPVD, is produced to nurture emerging and established performing artists by presenting fun, fearless and affordable theater to the community. FRINGEPVD creates ties between artists, audiences, businesses and local organizations, amplifying the vibrancy of Providence as a renowned cultural destination and an unparalleled place to live, work, and visit.
FRINGEPVD is open to anyone who wants to produce their own show. For some artists, it's a once-a-year opportunity to create a show; for others it can be an opportunity to try something new.
Audiences are encouraged to take full advantage of the variety of performing & visual artists participating in the fringe. Attend performances that you wouldn't normally attend, see things you wouldn't otherwise see.
​Keep an open mind, and have fun.
---
H20 BY SKYLINE
JULY 20 & 21, AUGUST 3 & 4, OCTOBER 12 & 13 | WATERPLACE PARK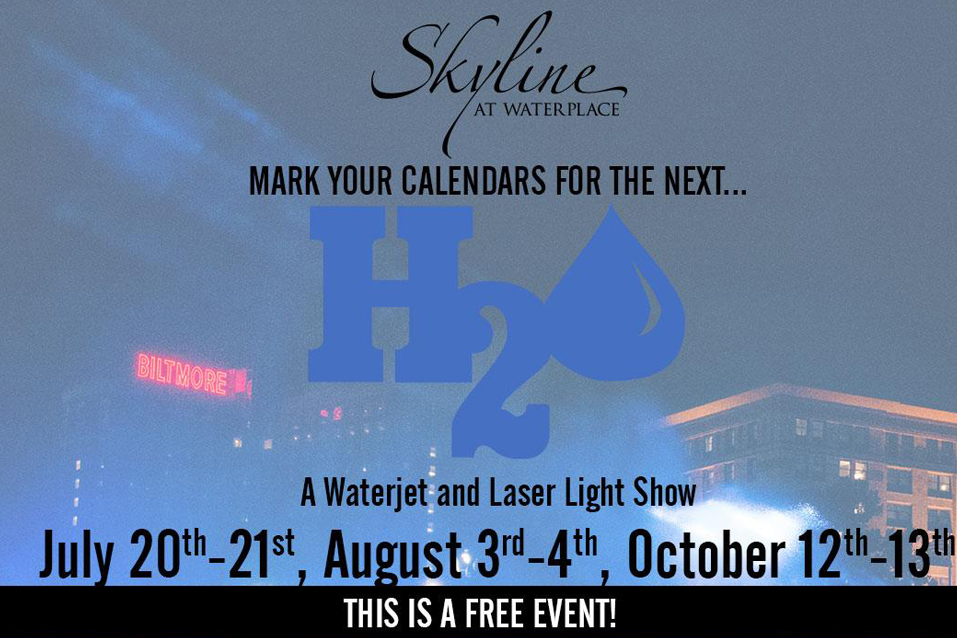 H2O by Skyline is a water laser light show inspired by Walt Disney World and The Bellagio in Walt Disney World. There is NOTHING like H2O by Skyline anywhere in New England. This is a kid friendly event and is FREE to the public. MORE INFO
---
WATERFIRE PROVIDENCE
THROUGH NOVEMBER 2018 | providence river walk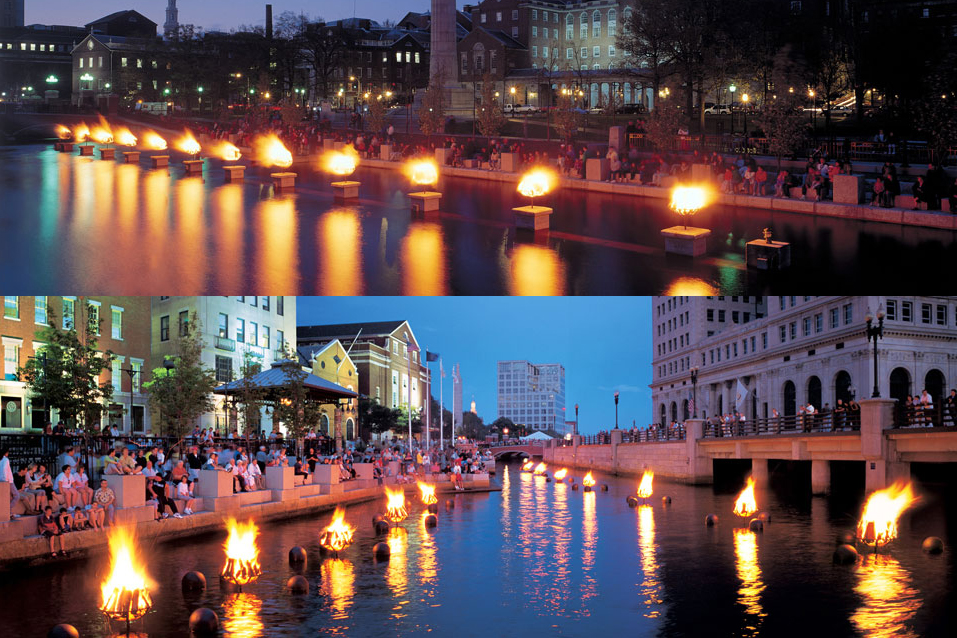 This award-winning sculpture by Barnaby Evans installed on the three rivers of downtown Providence, has been praised by Rhode Island residents and international visitors alike as a powerful work of art and a moving symbol of Providence's renaissance. WaterFire's over eighty sparkling bonfires, the fragrant scent of aromatic wood smoke, the flickering firelight on the arched bridges, the silhouettes of the firetenders passing by the flames, the torch-lit vessels traveling down the river, and the enchanting music from around the world engage all the senses and emotions of those who stroll the paths of Waterplace Park. WaterFire has captured the imagination of over ten million visitors, bringing life to downtown, and revitalizing Rhode Island's capital city. MORE INFO
2018 Schedule of WaterFire Lightings
Saturday, July 14th
Full Lighting – Sunset: 8:20 p.m.
Saturday, July 28th
Full Lighting – Sunset: 8:08 p.m.
Saturday, August 25th
Full Lighting – Sunset: 7:31 p.m.
Saturday, September 8th
Full Lighting – Sunset 7:07 p.m.
Saturday, September 22nd
Full Lighting – Sunset 6:43 p.m.
Saturday, September 29th – Flames of Hope a Celebration of Life
Full Lighting – Sunset: 6:31 p.m.
Saturday, October 6th
Basin Lighting – Sunset: 6:19 p.m.
Saturday, November 10th – WaterFire Salute to Veterans
Full Lighting – Sunset: 4:30 p.m.