Rhode Island Philharmonic Pops Concert – August 7, 2019
You're invited to a free concert featuring the Rhode Island Philharmonic Orchestra on Wednesday, August 7, from 7 to 9 p.m. at the Temple to Music in Roger Williams Park.
Bring a blanket or lawn chair and enjoy rousing favorites led by the Philharmonic's resident conductor Francisco Noya. The 60-piece orchestra will play two 45-minute sets with a 20-minute intermission. The program is expected to include rousing standards, including the Star Spangled Banner, the 1812 Overture, and many more.
The concert is free and open to the public. Come early and enjoy all the activities that Roger Williams Park has to offer.
Visit the Facebook event page to receive updates about the music, food trucks, parking suggestions, and more.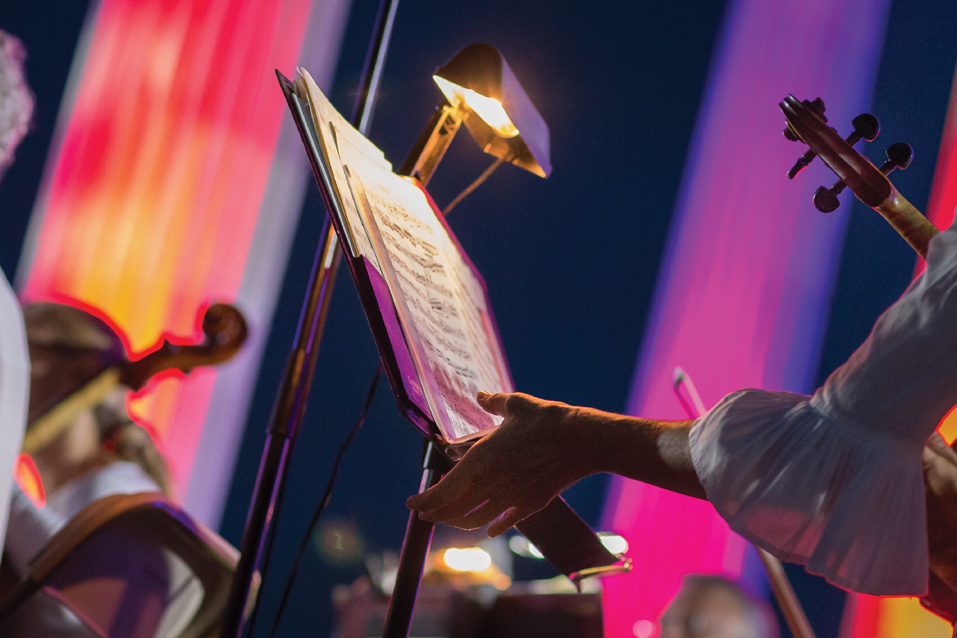 Concert Advice
Free parking is available throughout Roger Williams Park, with walking distances noted on the parking map. Please be advised that there have been some changes to the roadways within the park that may impact street parking. Pay close attention to signage throughout the park.
Accessible parking is available along the road in front of the Temple to Music.
Camping tents, shade tents, and beach umbrellas are prohibited.
A limited number of chairs will be provided directly in front of the Temple to Music; first come, first served.
Food is permitted; alcohol is not.
Spectators are asked to be aware of their surroundings. If you see a suspicious person, object, or vehicle in the park, please report the sighting to Providence police at (401) 272-3121 or notify nearby law enforcement personnel.
Do not store or leave any personal items, backpacks, or packages unattended in the park.
Bags may be subject to random search.
No fireworks of any kind are allowed in the park.
No grilling or open flames of any kind are allowed in the park.
Per the regulations of the Providence Parks Commission, dogs and skateboards are prohibited in the park.
Expect delays when leaving.