Look at Art, Get Paid; Creative Workforce Development; Woonasquatucket River Greenway Arts Public Art; Summer Salsa Blast
National press for Look at Art, Get Paid
Nationally-renowned curator Laura Raicovich interviewed ACT-funded artists and curators Maia Chao and Josephine Devanbu about their path-breaking research project. See the video above to find out more about the project and its impact. Follow this link to read the full interview at Hyperallergic.
Look at Art. Get Paid. (LAAGP) is a socially engaged art program that pays people who don't visit art museums to visit one as guest critics. The program's pilot launched at the RISD Museum in 2016.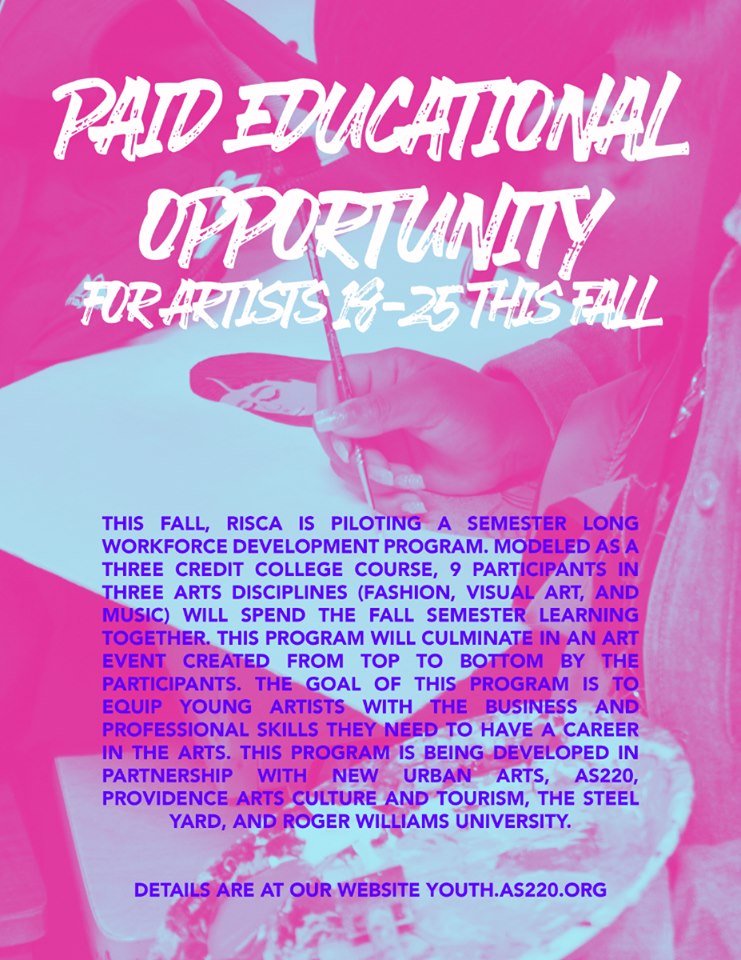 Creative Workforce Development Applications Open
This fall, RISCA is piloting a semester long workforce development program. Modeled as a three credit college course, participants in three arts disciplines (fashion, visual art, and music) will spend the fall semester learning together. This program will culminate in an art event created from top to bottom by the participants. The goal of this program is to equip young artists with the business and professional skills they need to have a career in the arts. This program is being developed in partnership with New Urban Arts, AS220, Providence Arts Culture and Tourism, The Steel Yard, and Roger Williams University.
Application Deadline: 11:59pm, Monday, July 8
Interviews: between July 16 and July 19th
Notification of Acceptance: first week of August
Classes begin: first week of September
For more info, see RISCA's website.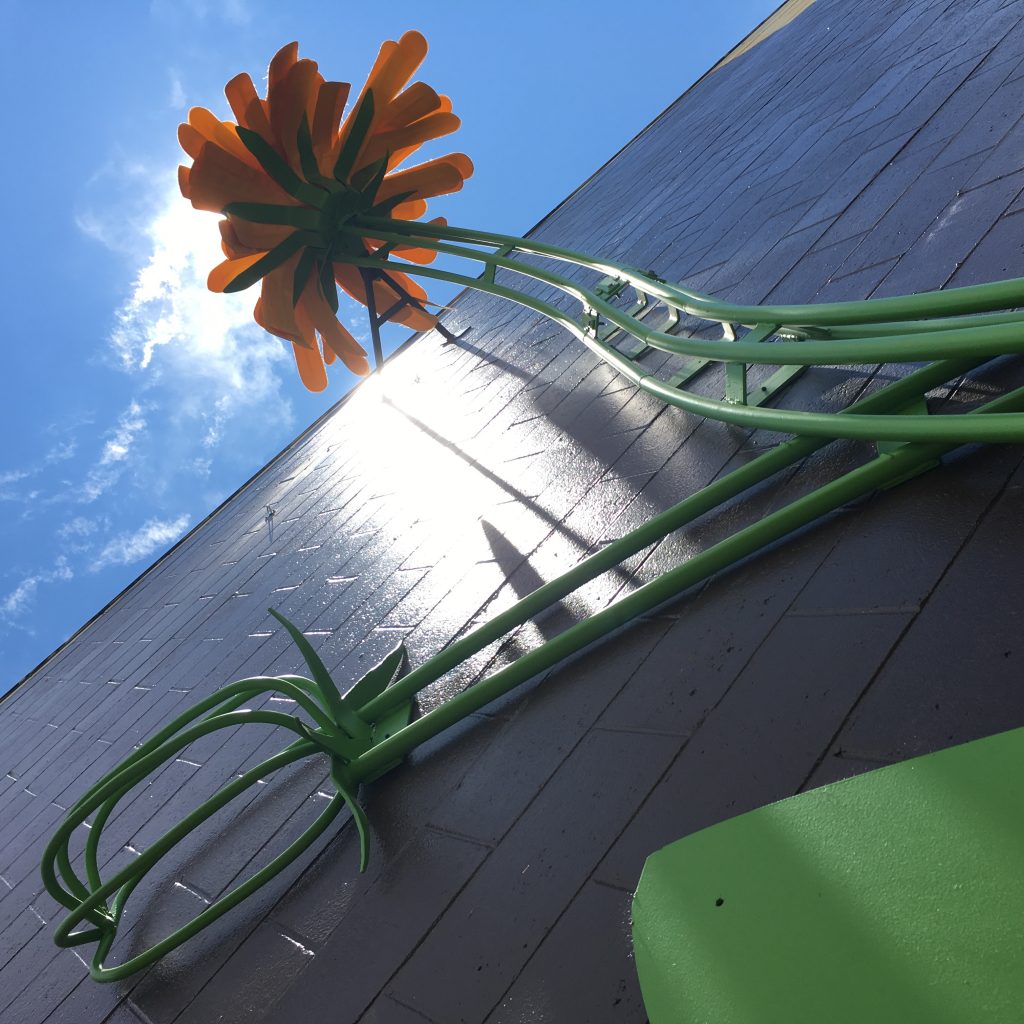 Woonaquatucket River Greenway Arts Temporary Public Art!
Brendan Rose says of his "Dandelion" sculpture at the gateway to Riverside Park, "The common dandelion inhabits a similar role as the Woonasquatucket within the urban landscape. Dandelions flourish. They are edible, medicinal, and provide sustenance to the honey bees. Yet historically dandelions have been treated as a nuisance, their value marginalized. This flower is something to be controlled and even vanquished with toxic chemicals. Despite this, dandelions tenaciously continue to grow, often out of the cracks of the pavement and asphalt of our urban spaces. They emerge as delightful spots of color that, at the end of their life-cycle, transform into playful puff-balls that can carry a child's wishes to the wind."
Brendan Rose's "Dandelion" is now on view near the Aleppo Street entrance of Riverside Park and Keri King's "What's In The River?" and WaterFire/Luke Jerram's "Museum of the Moon" will be on view soon, as will Deborah Moorehead-Spears' installation in the Dirt Palace Storefront Window Gallery in Olneyville Square.
Stay tuned for more exciting updates about Woonasquatucket River Greenway Arts!
Summer Salsa Blast is Back
Mambo Pa Ti is very excited to announce that it will be back with The Summer Salsa Blast.
Free beginners salsa lesson starting at 6pm
Live Music by Robertico Arias y Su Alebreke
PERFORMANCES by
MPT Advanced Bachata
MPT Teen Bachata Program
Salsa y Control Dance Company Pro Team (Boston)
Martin and Krissy (Prov)
Carlos and Kiara (Prov)
Codari Pro (NYC)
Zafire Dance Company (NYC)
Music by Roberto Vega DJ Locura
Food and Beverages available for purchase
After party in Skyline at Water Place @ 1 Finance Way, Providence RI 02903
For VIP tables and more information contact us at 401-952-2490 or via email Mambopati@gmail.com