Alfre Woodard & Roderick Spencer Visit Gilbert Stuart Middle School
Gilbert Stuart students and teachers had their first national artist visit from stage and screen actress Alfre Woodard and her partner and collaborator Roderick Spencer. They did classroom visits, participated in an all-school assembly, were interviewed by the student newspaper and had lunch with community partners. In an interview with the Providence Journal, Woodard said, "Everyone seems to be in it for themselves, but that's out of fear. We have to let our children know they will feel stronger and safer when they are in it with each other."
---
Alfre Woodard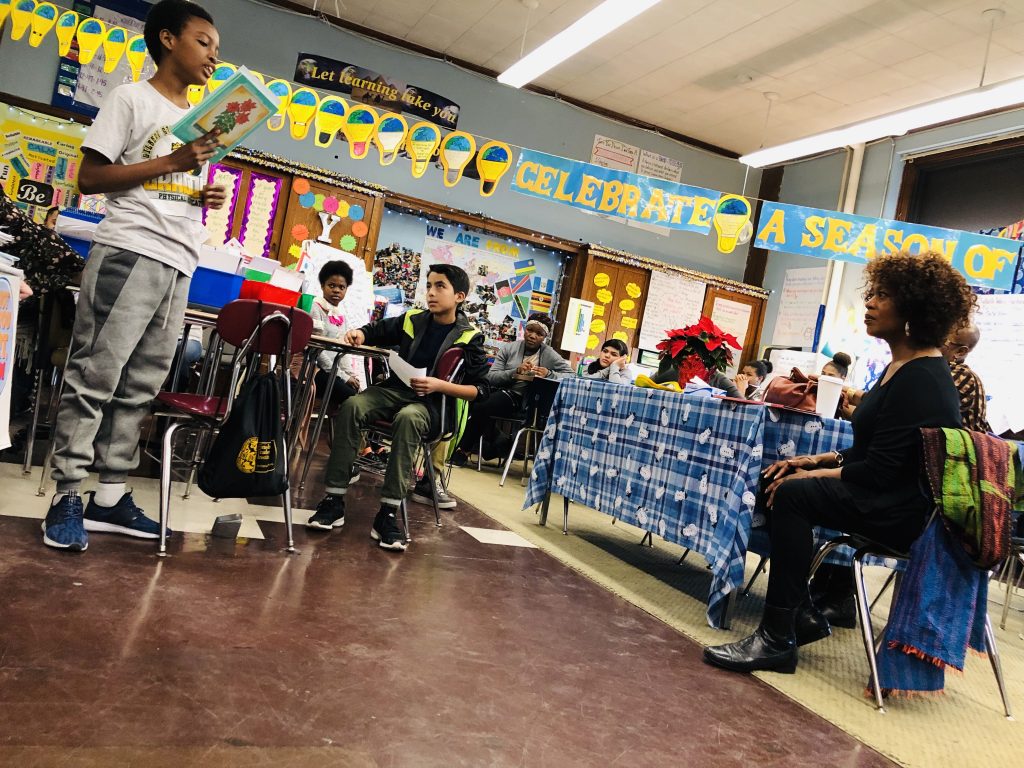 Alfre Woodard's work as an actor has earned her an Oscar nomination, four Emmys, three SAG Awards, and a Golden Globe. She serves on the National Film Preservation Foundation Board, as well as the Academy of Motion Picture Arts and Sciences International Outreach Committee. Ms. Woodard co-founded Artists for a New South Africa, a non-profit working to reverse the spread of HIV/AIDS and further democracy and human rights in South Africa and the United States.
Ms. Woodard was a member of the President's Committee on the Arts and the Humanities under the Obama Administration. Since the Turnaround Arts program's pilot phase, she has visited, read to, and worked with students on utilizing acting and the arts in their education at a number of schools, including ReNEW Cultural Arts Academy and McDonogh City Park Academy in New Orleans, LA. With the expansion of Turnaround Arts, Ms. Woodard has adopted Kamaile Academy Public Charter School and Waianae Elementary School in Waianae, HI.
"My work with Turnaround Arts has been tremendously rewarding. I've loved every moment of getting to know these deserving kids and their dedicated teachers and principals. All you have to do is walk in to one of our schools and you can see, hear, and feel the transformation taking place…..the positive energy in the halls, the focus of the teachers and the students in class, the light in a kid's face as he or she finds his or her voice. This sense of purpose is what is turning these schools around. I am honored to be part of it."
---
Roderick Spencer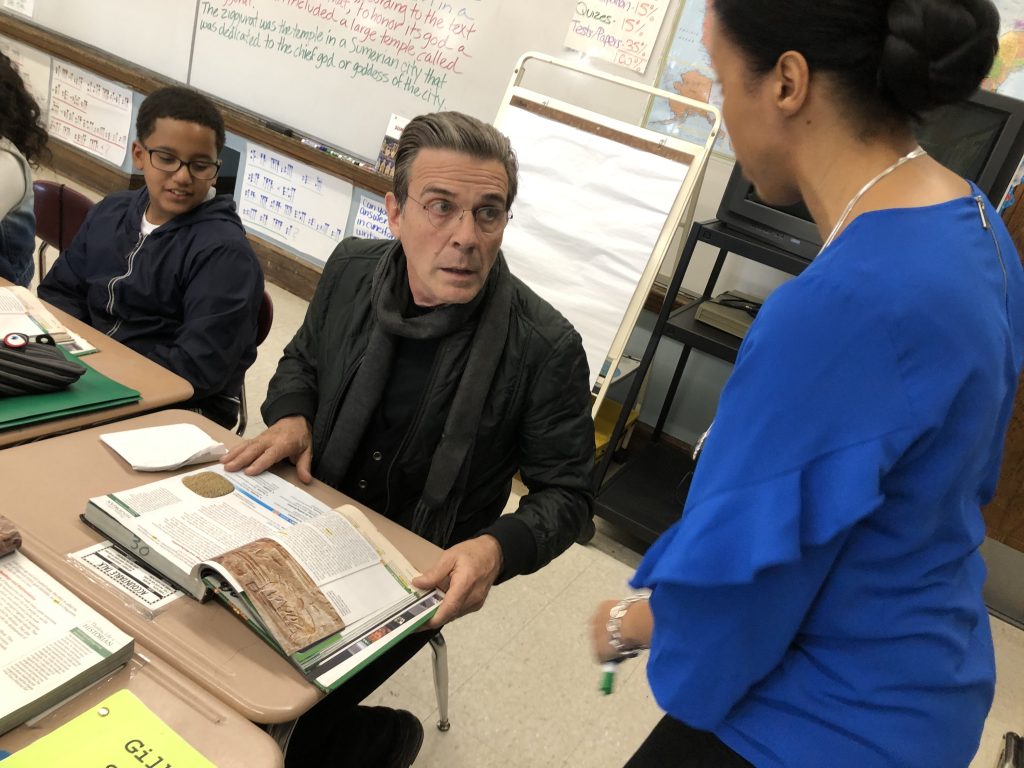 Roderick Spencer is a writer/producer of movies and TV, an activist and a Mets fan. As an actor in the 80's & 90's he appeared  LA Law, St. Elsewhere, numerous movies of the week, daytime dramas, and TV pilots, and as a stand-up comic he appeared regularly at The Improv, Comedy Store and Laugh Factory and opened for acts including Bonnie Raitt and Carl Anderson. He scripted the Emmy nominated educational series You Got that Right, for Mississippi Public TV and co-produced the independent feature The Dogwalker, written and directed by Paul Duran. Last year he wrote and co-produced the feature film, 'Juanita', starring his wife, Alfre Woodard, which will appear on Netflix in January 2019. As political activists in the 80's & 90's he and Alfre, along with numerous collaborators, co-founded Artists for a Free South Africa(AFSA) which brought awareness, and crucial assistance to that country during its liberation struggle. AFSA then became ANSA; Artists for a New South Africa, when that country was devastated, but not defeated, by the international AIDS crisis. Roderick has taught Writing for Performance at Colorado College, Santa Monica High School, in Johannesburg, South Africa, and in group home foster care in Los Angeles.  Alfre and Roderick have two grown children, Mavis and Duncan, who think their parents are a bit much.