Providence Pictures & Festival Ballet Providence Spotlight
Providence Pictures Presents New Series On PBS
Native America, a new four-part series from Providence Pictures, premieres Tuesdays,October 23 and 30, 9:00-10:00 p.m. ET, and November 13, 9:00-11:00 p.m. ET (check local listings) on PBS. Weaving history and science with living Indigenous traditions, the series brings to life a land of massive cities connected by social networks spanning two continents, with unique and sophisticated systems of science, art and writing. Made with the active participation of Native American communities and filmed in some of the most spectacular locations in the hemisphere, Native America illuminates the splendor of a past whose story has for too long remained untold.
Native America is executive produced and directed by Gary Glassman for Providence Pictures. Julianna Brannum (Comanche) is series producer and talent liaison. Producers/directors: Joseph C. Sousaand Scott Tiffany. Producer/editor: Rob Tinworth. Edited by Sean Sandefur, with music by Ed Tomney. Coordinating producers: Maureen Barden Lynch and Ben Sweeney. Animation by Handcranked Productions. Sacred Story animations by Daniel Sousa, with 3D animation by Mitch Butler.
Partner Event: PBS Screening & Discussion at URI
Tomaquag Museum in Exeter, RI partnered on a special event with PBS to host a screening & discussion of their new 4 part series 'Native America'.
About Providence Pictures
Providence Pictures believes television has the power to change the world. For twenty years, Providence Pictures has produced programs for the most prestigious international broadcasters — PBS, Discovery, History, National Geographic, BBC, and Arte. Through stunning photography, dramatic narrative, meticulous research, innovative animation, and elegant cinematic re-enactments, Providence Pictures crafts complex ideas into compelling, intelligent stories. Their films have won and been honored with nominations for television's most prestigious awards — six Emmys, two Writers Guild Awards, the AAA Science Journalism Prize, International Archaeological Film Festival, the CINE Golden Eagle Special Jury Award, and many more.
---
Festival Ballet Providence Opens 2018-2019 Season with Robin Hood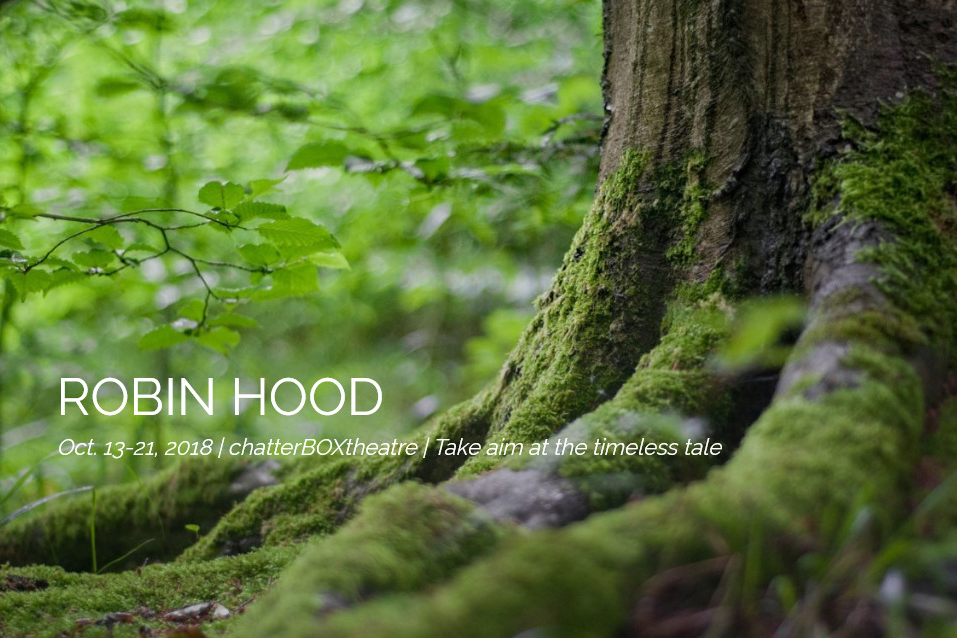 Festival Ballet Providence (FBP) kicks off its 41st Season with this fall's addition to the company's popular chatterBOXtheatre series, an exciting adaptation of the classic folk tale, Robin Hood.  The show is fun for kids of all ages including those young-at-heart.  Led by nationally renowned choreographer Mary Ellen Beaudreau, the production includes live narration by Rhode Island's own award-winning storyteller Len Cabral, and TEDX presenter and "Shakespeare to Hip Hop" performer Marlon Carey; the two will rotate this role on alternate weekends. Robin Hood will run during the weekends of October 13-21 in FBP's Black Box Theater, 825 Hope Street, Providence.
This marks the ninth year of the sellout children's series. FBP's ChatterBOXtheatre productions are intended to impart a bit of wisdom to their audiences, but Artistic Director Mihailo "Misha" Djuric finds Robin Hood's message to be particularly poignant. "This is a timely story that demonstrates the importance of helping those in need."  He continued, "It's a familiar story that has been told many times, and I'm excited that our audience will have a chance to see us tell it." Beaudreau was one of Djuric's students at the FBP School and went on to dance and choreograph for major companies around the world. "I try to give as much of myself and my experience to the students I teach," Djuric said, adding, "Now twenty years later, I'm delighted to see Mary Ellen pour her own passion and wisdom into this ballet and watch the Festival Ballet Company dancers bring it to life for the audience to enjoy."