Community Table 2018: Riverside Park
NARRATIVE BY LIZZIE ARAUJO – DEPUTY DIRECTOR
I once heard that if you stare into someone's eyes for three minutes, it has the power to change the way you feel about them. There was a moment at this fall's 200-person dinner in Riverside Park when artist facilitator Susy Santana asked everybody to look their neighbor in the eye. That moment brought into focus why we were coming together on October 6th, and helped me better understand why ACT produces a Community Table in conjunction with the end of its summer season.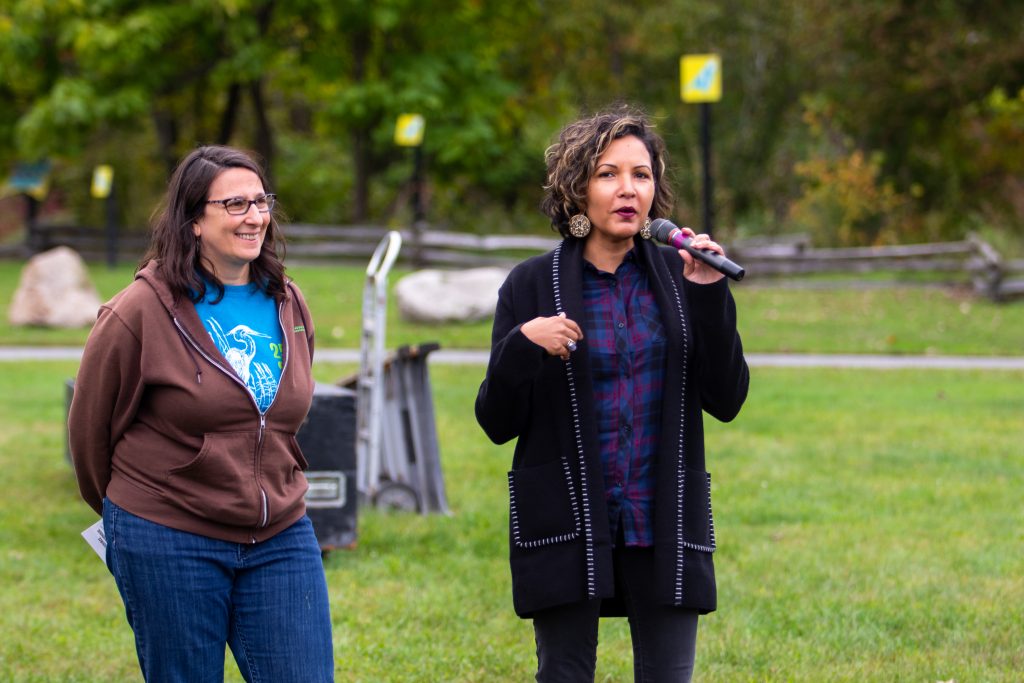 ---
Instead of a formal speaking program we had wireless mics on the 160-foot banquet table. Artist facilitators Vatic Kuumba and Susy Santana asked people to speak if so moved during the dinner. A simple simple prompt about hands elicited deeply personal responses and they were amazing. It felt like people were at an intimate dinner even though they were at a huge table on a mic. They talked about who they were and what had meaning for them. Children were emboldened to share as well, and that was a really special and touching part of the evening. When the kids talked to us, it felt like this dinner might become an indelible moment in their lives. Our department is always looking for holistic ways to foster resilience in our City. Sometimes these artful gatherings are without pomp. You just need to get together with your neighbors in a park and have dinner.
We partnered with Val Tutson in 2017 on the first version of the Community Table during PVDFest. Working with artists affiliated with RIBS and other Southside and West End community organizations, Val had developed an innovative model for intimate dinners geared around sharing stories across difference called Community Flavors. This work was connected to ACT's Illuminating Trinity project at the Southside Cultural Center. Director Stephanie Fortunato and I had been looking at national models of large communal dinners, and for me, that scale of a thing could only happen if we brought ACT's resources to bear.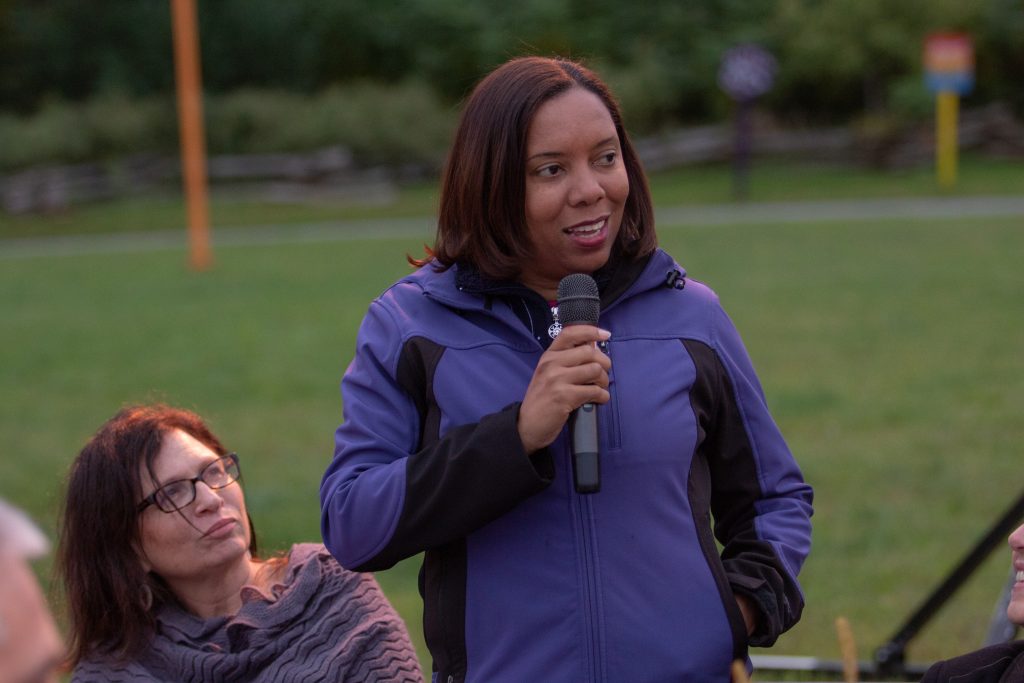 That first year we learned that we wanted to host the Table in the fall, rather than the early summer, because it would work better for our local farmers. Most farmers are so busy in early June, and they don't yet have a harvest. This year we were able to partner with FarmFreshRI, and our Woonasquatucket River Greenway Arts partners, with lead partners the Woonasquatucket River Watershed Council, What Cheer Flower Farm, and Wes' Rib House, who provided exceptional support for the event.
This year we learned that we want to do a better job of handing over this event to the people. Next spring before PVDFest ACT will issue an request for proposals from neighbors who want to work with artists, farmers and other growers and local entrepreneurs to host a community dinner in a park or any other accessible public space where they live. We will help with production, but we want to hand over the visioning and the piece around developing the look, feel, and hyper local themes and content to the folks who shape the cultures of the City's 25 amazing neighborhood every day.
Special thanks to Erin X. Smithers for her beautiful photographic documentation of the evening.