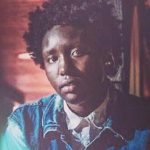 I am Africia Ben, a vivacious poet from Providence and  an intern with the dynamic Department of Art, Culture + Tourism. Immediately, the team granted me the opportunity to spearhead, contract and,organize an incredible Street Survey Team, for the infamous PVDFest. Then, gather and evaluate all substantial results and data from the festival. Along with that, I've been fully engaged with Gina Rodriguez-Drix, the illustrious Cultural Affairs Manager, and other partner groups on the city's upcoming Cultural Plan set for next year. In my humble opinion, not only has my involvement in these projects open a clear and varying window into the alluring artistic sectors of providence but, it also indefinitely challenges my potential  as an artist, providence native, and  a community member. These are skills and abilities I plan to utilize, then teach not only my peers but the generations behind me.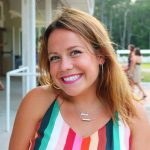 I am Erin McCarthy, a recent graduate from Providence College and now a Mayoral Fellow in the Art, Culture, + Tourism Department. Being a singer myself, I have always found the arts to be a cornerstone of my being. This summer I have been granted the opportunity to work alongside Lizzie Araujo on the Ely Neighborhood Performing Arts Series, which works to activate the parks of Providence with both visual and performing arts. For the first time ever, we will reach all 25 neighborhoods of Providence in a singular summer series. This incredible feat is in large part due to our fantastic pilot intern group, ArtCorps, that I have had the honor of co-supervising along with Allie Barry. I am so proud to be a part of the ACT team and to have the opportunity to learn from all of the determined, thoughtful and intelligent people around me.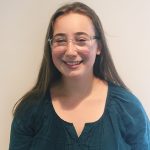 My name is Elana and I have primarily been working with Micah Salkind, AC+T's Special Projects Manager, on the Woonasquatucket River Greenway Arts (WRGA) project.  Some responsibilities I've had so far include co-coordinating our nighttime procession along the Woonasquatucket River, publicizing WRGA events, and surveying participants, along with other fun aspects of logistics and planning.  As a musician, I find it incredibly cool to get be interning with AC+T because a central goal here is to support Providence's artists and communities!