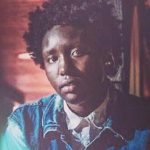 I am Africia Ben, a vivacious poet from Providence and  an intern with the dynamic Department of Art, Culture + Tourism. Immediately, the team granted me the opportunity to spearhead, contract and,organize an incredible Street Survey Team, for the infamous PVDFest. Then, gather and evaluate all substantial results and data from the festival. Along with that, I've been fully engaged with Gina Rodriguez-Drix, the illustrious Cultural Affairs Manager, and other partner groups on the city's upcoming Cultural Plan set for next year. In my humble opinion, not only has my involvement in these projects open a clear and varying window into the alluring artistic sectors of providence but, it also indefinitely challenges my potential  as an artist, providence native, and  a community member. These are skills and abilities I plan to utilize, then teach not only my peers but the generations behind me.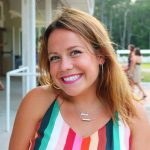 I am Erin McCarthy, a recent graduate from Providence College and now a Mayoral Fellow in the Art, Culture, + Tourism Department. Being a singer myself, I have always found the arts to be a cornerstone of my being. This summer I have been granted the opportunity to work alongside Lizzie Araujo on the Ely Neighborhood Performing Arts Series, which works to activate the parks of Providence with both visual and performing arts. For the first time ever, we will reach all 25 neighborhoods of Providence in a singular summer series. This incredible feat is in large part due to our fantastic pilot intern group, ArtCorps, that I have had the honor of co-supervising along with Allie Barry. I am so proud to be a part of the ACT team and to have the opportunity to learn from all of the determined, thoughtful and intelligent people around me.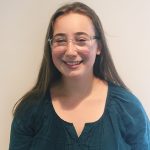 My name is Elana Hausknecht and I have primarily been working with Micah Salkind, ACT's Special Projects Manager, on the Woonasquatucket River Greenway Arts (WRGA) project.  Some responsibilities I've had so far include co-coordinating our nighttime procession along the Woonasquatucket River, publicizing WRGA events, and surveying participants, along with other fun aspects of logistics and planning.  As a musician, I find it incredibly cool to get be interning with ACT because a central goal here is to support Providence's artists and communities!
---
Why Doing Paperwork Was The Highlight of My Internship

This summer, I got to do something really meaningful, and I didn't realize it at the time.
Inventory the tents, re-post about the event on social media, distribute flyers to people living in the neighborhood, finalize the survey questions for our audience polling project, respond to emails to confirm timing for different parts of the event, pay the musicians.
These were my tasks as an intern at the Providence Department of Art, Culture + Tourism (ACT) during the week leading up to the culminating celebration for the Woonasquatucket River Greenway Arts (WRGA) project.  WRGA is a partnership between ACT and several nonprofits in Olneyville, dedicated to celebrating and enriching the Woonasquatucket River river through art.  During the weekend of July 27th, local artists installed temporary public art work along the banks of river; the Providence community watched and participated in the Olneyville Expo; and on the night of the 27th, an illuminated nighttime procession followed the river from Donigian Park to the Waterfire Arts Center.
The ICR Drummers had provided the music for the procession; they had marched with us the whole way and kept the crowd enthused and brought neighbors to the windows of their houses, waving.  [Jess Brown was another crucial performer; she led the procession with her contagious energy and sense of humor, sharing facts about the Woonasquatucket and the neighborhood as we walked.]  Since I'd been directly involved in hiring the ICR Drummers for this event, the paperwork of paying them — getting a W9 form signed for tax filing purposes, writing a contract, getting it signed, and sending it off to the people in Providence's government who write and send out checks — was my responsibility.
Filling out and compiling the paperwork itself felt a bit mundane, but it meant something really significant.  That was the first time I'd been in a position to pay an artist for the work they do
"That's really the highlight of your internship?  Paying someone?" That's a valid question. After all, ACT does a lot of things aside from writing checks.  We coordinate performances and festivals (such as PVD Fest or July 4th), write policies that support arts in Providence (such as the Public Art Master Plan), and find ways to use arts to advance other goals for our city like education (such as Turnaround Arts) and public health (such as Sowing Place).  In the end, though, everything ACT does involves artists, and as a result, paying artists is something we do pretty much all the time.
While paying someone is by no means the only way to show that we value the work they are doing, it's certainly an important one.  Making art — and especially art for the public, which is what ACT is most directly supporting — should be a livable career in its own right, and that can only happen if we pay artists fairly for their work.  Through ACT, Providence is doing that. Providence invests in its artists because we recognize that the arts benefit everyone, that the arts create and sustain communities.
Providence is the Creative Capital.  ACT embodies the city's commitment to making capital available to creatives in order for Providence to truly live up to this name.
Elana Hausknecht
ACT Intern, 2019