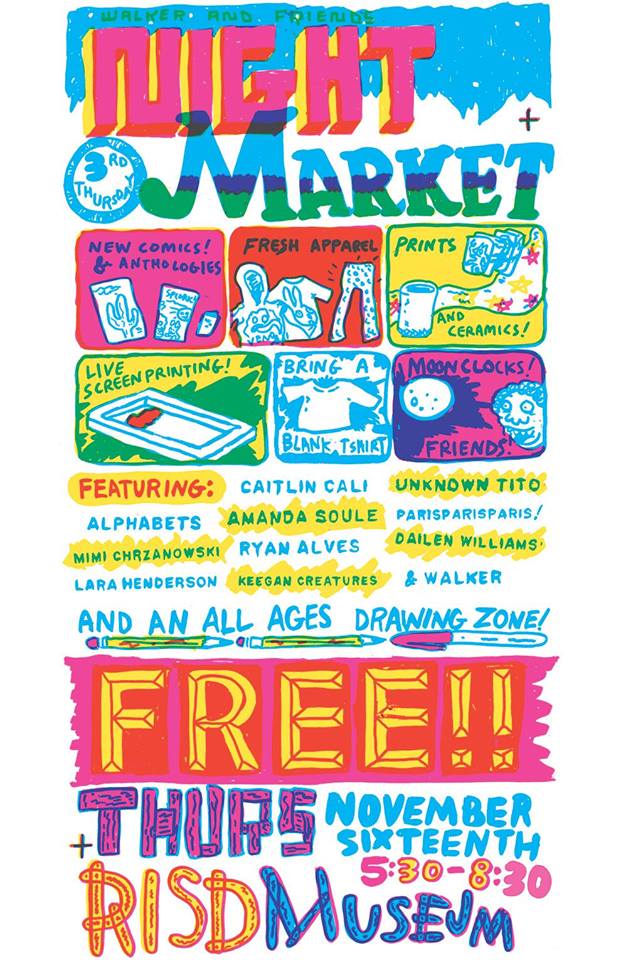 Come to the RISD Museum for artist fellow Walker Mettling's curated Night Market Party in the Chace Center Lobby between 5:30pm and 8:30pm. The event features "young and aging" Providence artists including: Joshua Rodriguez, Tito Rose, Caitlin Cali, Amanda Louise Soule, Ryan Alves, Mimi Chrzanowski, Dailen Williams, ParisParisParis! Keegan Bonds-Harmon, Lara Henderson, & Walkeer Mettlling serving up brand-new freaky prints, sick apparel, huge comics, lunar clocks, insane drawing games for kids and everybody, tiny comics, live screen printing and more.
After you check out the market, join Community MusicWorks at 7:00pm for their Sonata Series in the Grand Gallery. This evening features musicians Sebastian Ruth, David Rubin, and guest pianist Eliko Akahori performing Bach and Copland.
Thursday, November 16, from 5:00pm – 8:00pm at 20 North Main Street. This event is free and open to the public.
For more information: https://risdmuseum.org/events/1595_2017_11_16_third_thursday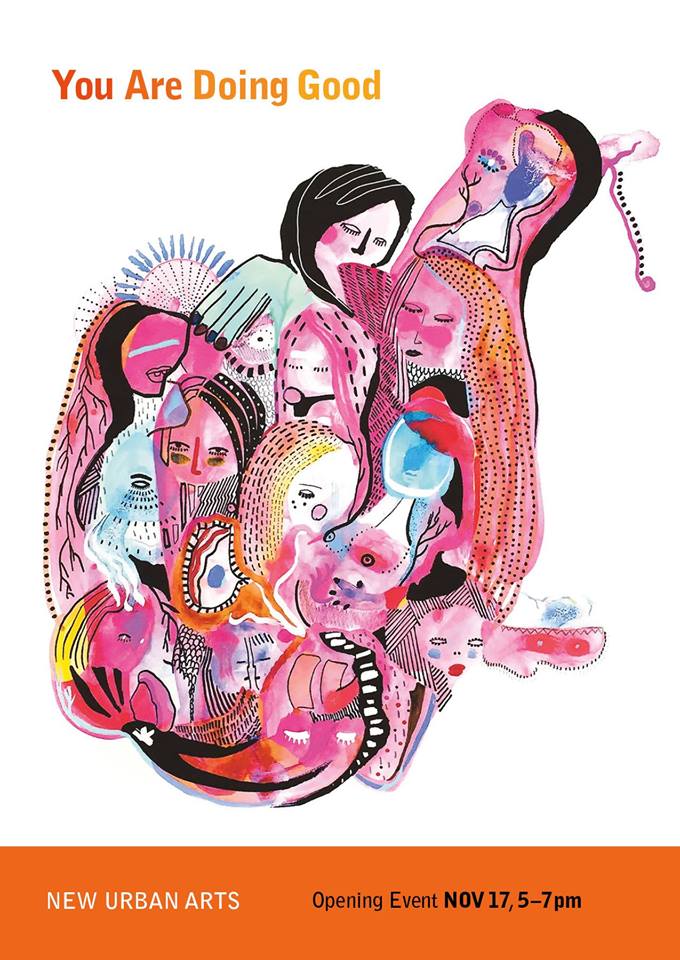 New Urban Arts is an after-school drop-in program where young people and Artist Mentors work together—as collaborators and peers—to develop creative practices which allow them to become more imaginative, and active, community members. The organization's core program, Youth Mentorship in the Arts, partners about 20 Artist Mentors with small groups of high school students to develop powerful mentoring relationships through the organization's free yearlong after-school program (October–May). Together, they foster risk-taking and self-discovery through community building and creative arts projects across a range of arts disciplines, from painting to drawing, graphic design to photography, fashion to filmmaking. Mentoring relationships at New Urban Arts emphasize collaboration and youth agency and, as a result, enrich the creative practices of both youth and mentors. Studio Study Buddies are also available to tutor students individually in math, science, and writing as part of the Youth Mentorship Program.
Join New Urban Arts artist mentors, study buddies, and staff for a show of their work on Friday, November 17, from 5:00pm – 7:00pm at 705 Westminster Street. This event is free and open to the public.
For more information: http://newurbanarts.org/event/2017-mentor-show/
---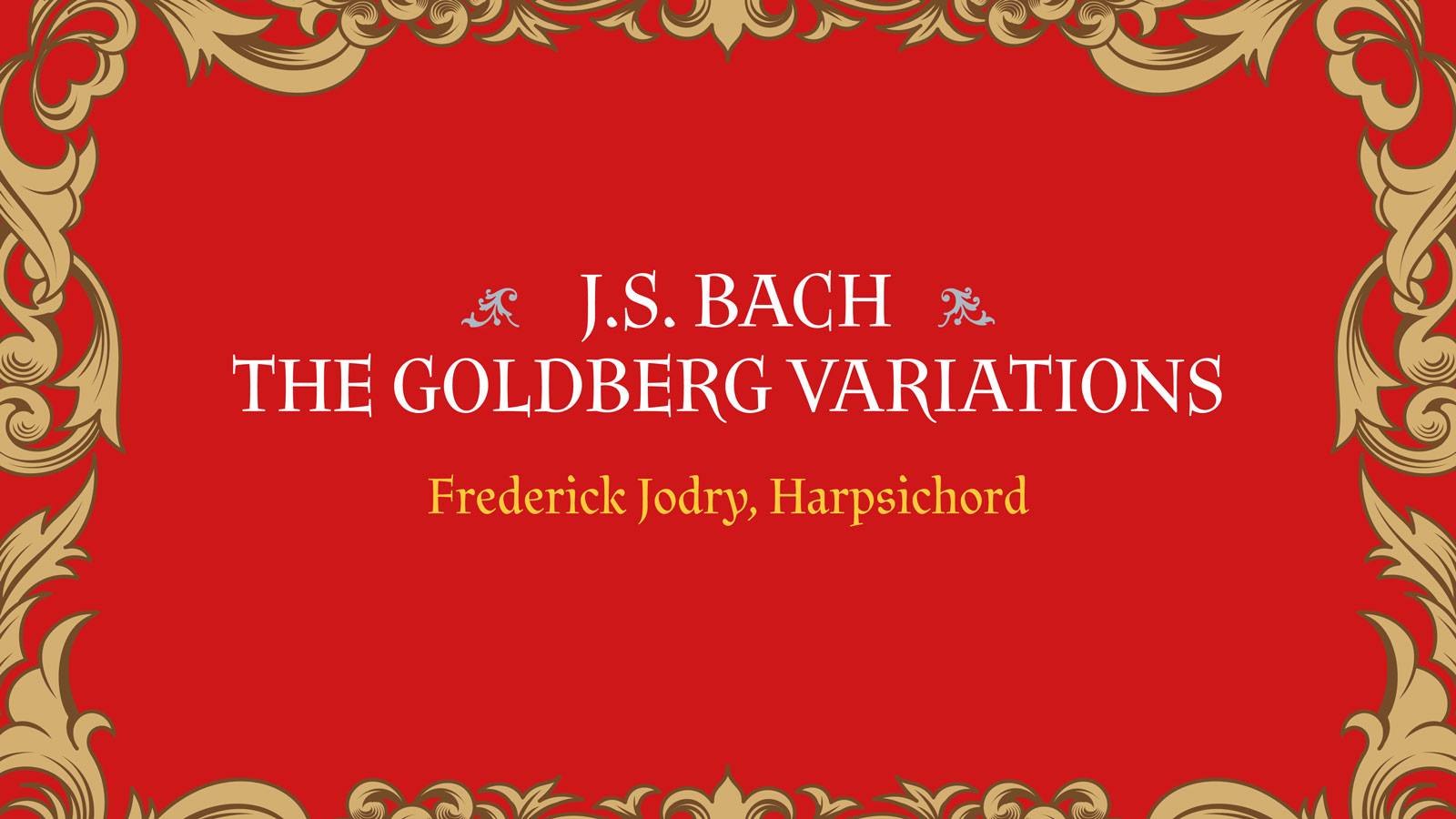 Johann Sebastian Bach's Goldberg Variations, BWV 988, is a work written for harpsichord consisting of an aria and a set of 30 variations. First published in 1741, the work is considered to be one of the most important examples of variation form.
Professor Frederick Jodry performs the entire work in the intimate confines of Grant Recital Hall at 105 Benevolent Street on Friday, November 17 at 8:00pm. This event is free and open to the public.
For more information: https://www.brown.edu/academics/music/events/frederick-jodry-plays-bachs-goldberg-variations
---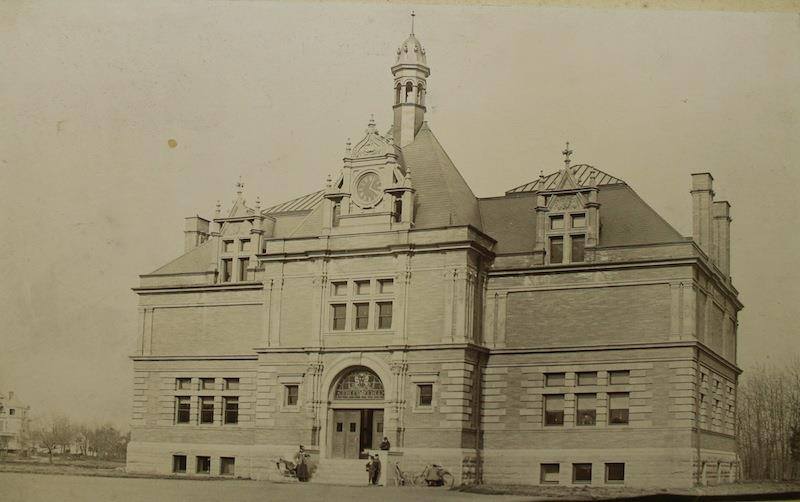 The Museum of Natural History has been an engaging resource and learning experience for New England families since 1896. Celebrate 121 years of the Museum as The People's University and help to forge its future on MNH Community Day!
Saturday, November 18 from 10:00am – 4:00pm off F C Greene Memorial Blvd in Roger Williams Park. Museum and planetarium admissions are free for Providence Residents and visitors who bring a canned good to donate to the Rhode Island Community Food Bank.
For more information see: http://www.providenceri.gov/mnh-community-day/
---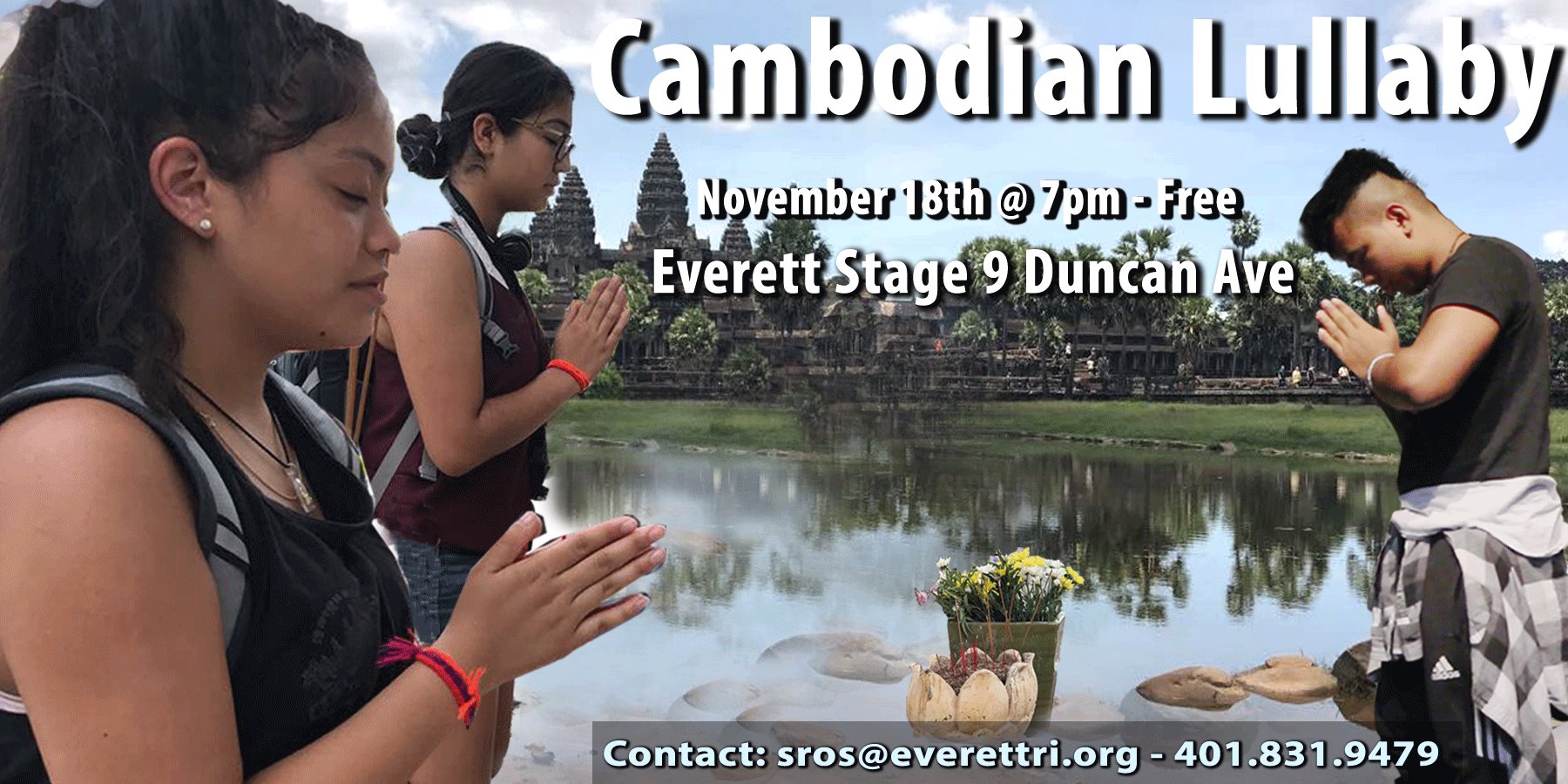 Everett is an intergenerational, multicultural company of professional artists that creates original concert works and video productions, carries out a wide range of educational programs, and mentors new generations of young artists. Everett artist Sokeo Ros' search for his voice took him on a journey all the way back to Cambodia, a country his parents fled over thirty years ago. He met his grandparents for the first time. He learned of his parents' struggles in the face of war. He began to fill in the void in his history. The result was his one-man show, From Refugee Camp to Project, a multimedia piece that gave expression to his process and his story, reaching a wide audience. Now, based on his experience, Sokeo has created Cambodian Lullaby. A cultural/performance arts program designed to help young people find their voices, Cambodian Lullaby is grounded in the belief that exploring personal stories and digging deep into the past is vital to understanding identity. Young artists Theo, Johanna, and Keily will be the first to participate in the project. Their stories range from refugee experiences,  impoverished neighborhoods, living in orphanages, and adoption.
Saturday November 18, from 7:00pm – 8:00pm, at Everett, 9 Duncan Ave. This event is free and open to the public.
For more information see: http://www.everettri.org/event/cabodian-lullaby/
"In order to know who you are, you have to know your history; your personal history." – Sokeo Ros